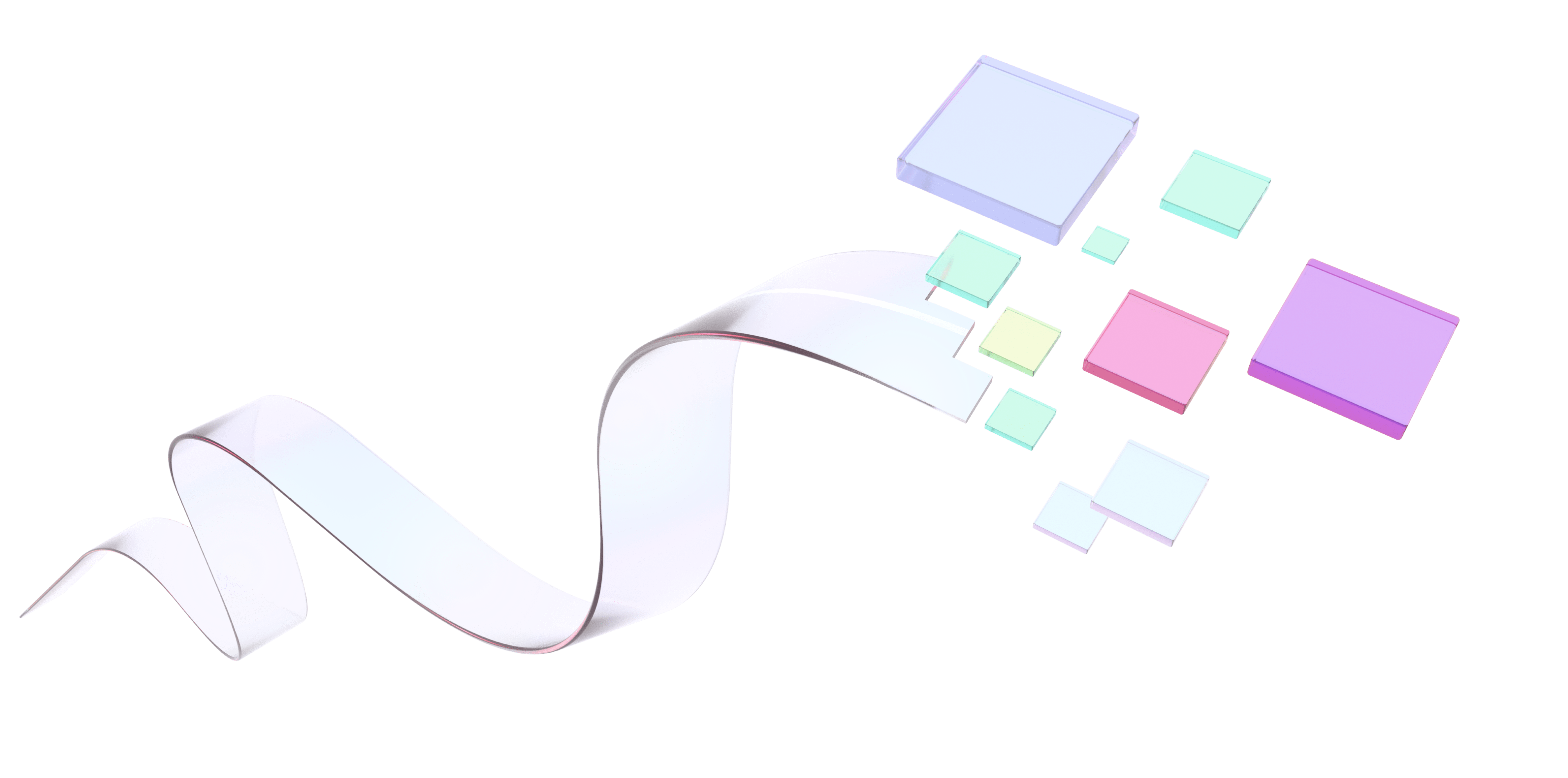 Jump to section:
Welcome! It's been a
year to remember
When I look back on 2022, it's with a deep sense of pride for what we have overcome and achieved together. Despite the collective challenges we've faced, and continue to tackle, the cloud native ecosystem has soared. We've welcomed new industries, projects, and swelled our community to 7.1 million cloud native developers, surpassing the population of Denmark!
Cloud native has crossed the chasm and more organizations than ever before are becoming software companies. This was reflected at our KubeCon + CloudNativeCon events, where businesses like Mercedes Benz and Boeing headlined keynotes alongside well-known tech brands.
Of course, none of this would be possible without our truly global, welcoming community of doers - #TeamCloudNative. I want to personally thank each and every one of you, all 178,000, for your commitment and contributions, no matter how big or small, we're on this journey together.
I hope you enjoy reading about our milestones and reflecting back on the impressive progress we've achieved together this year.
157 Projects
Driving worldwide
transformation
853 Members
Across 6 continents
178K Contributors
Fundamentally changing
computing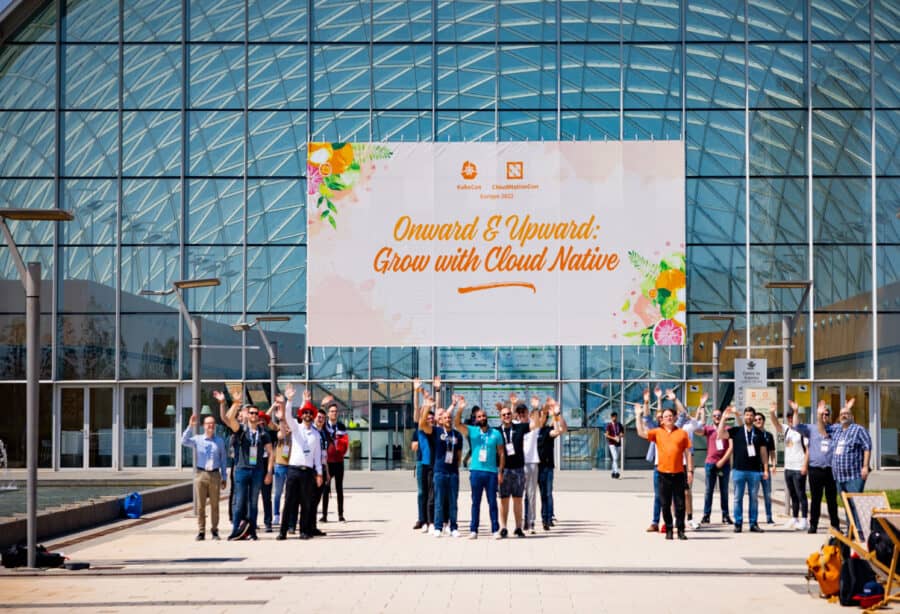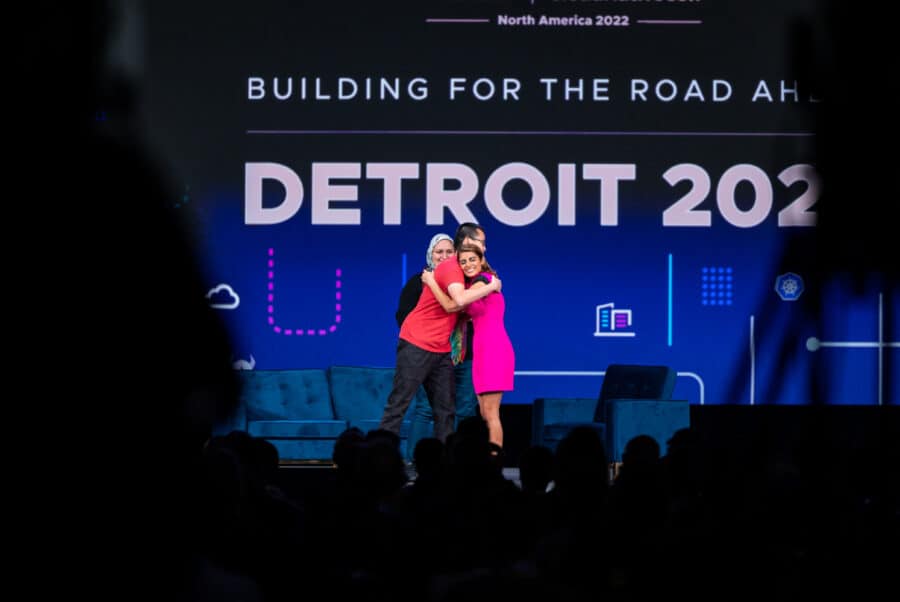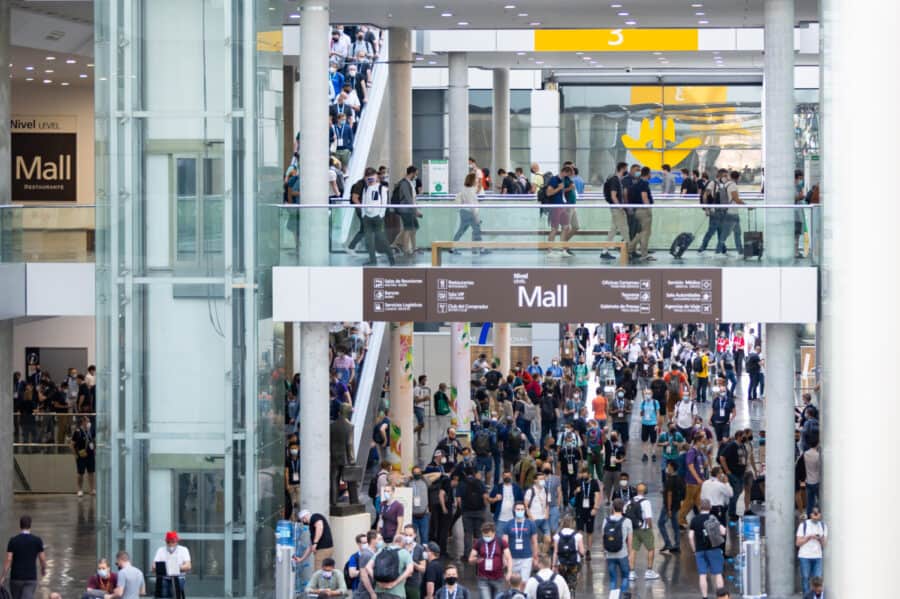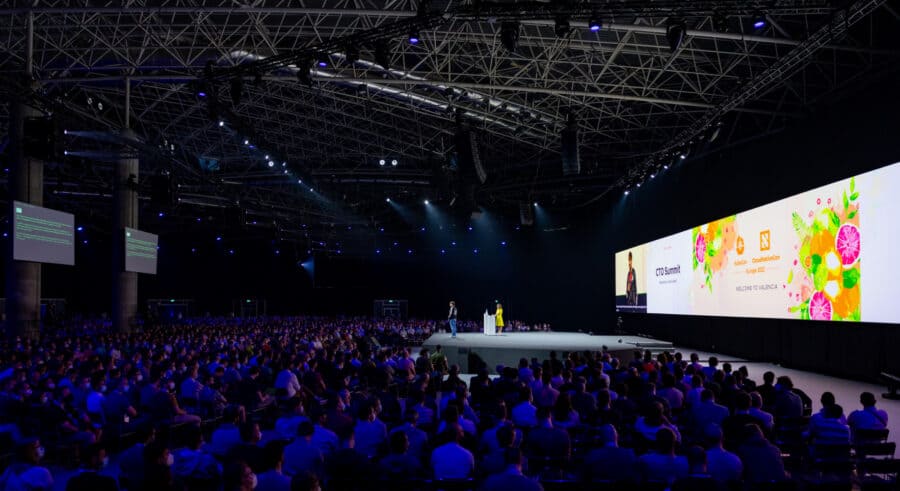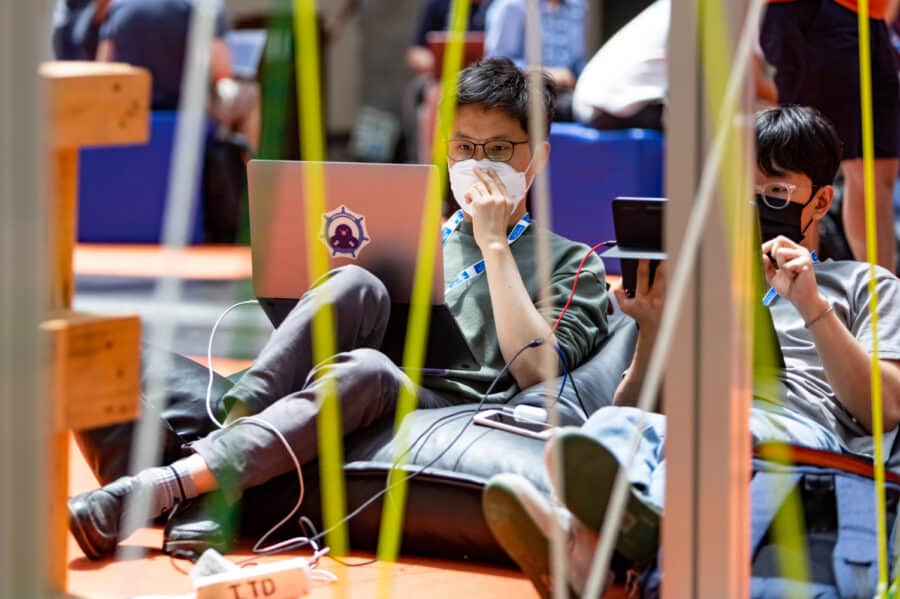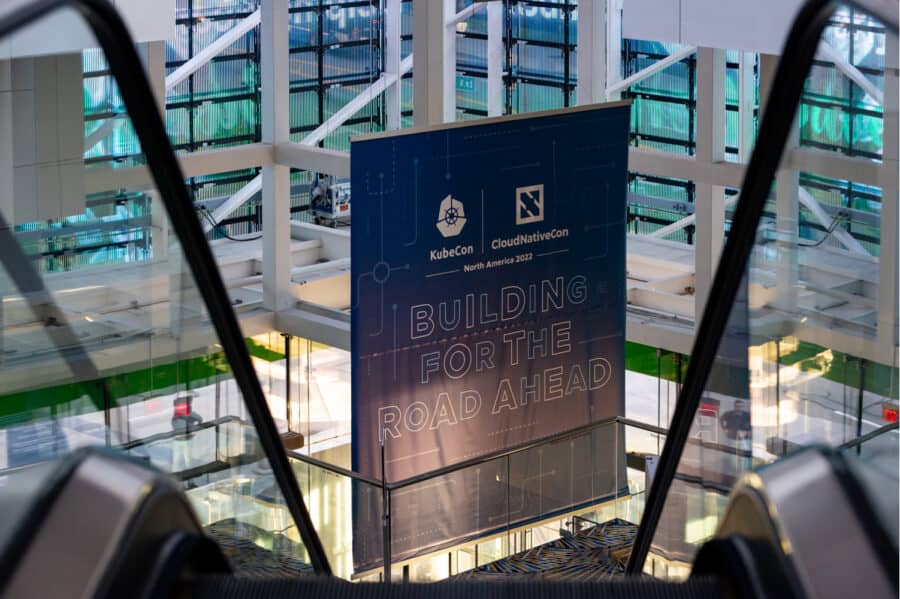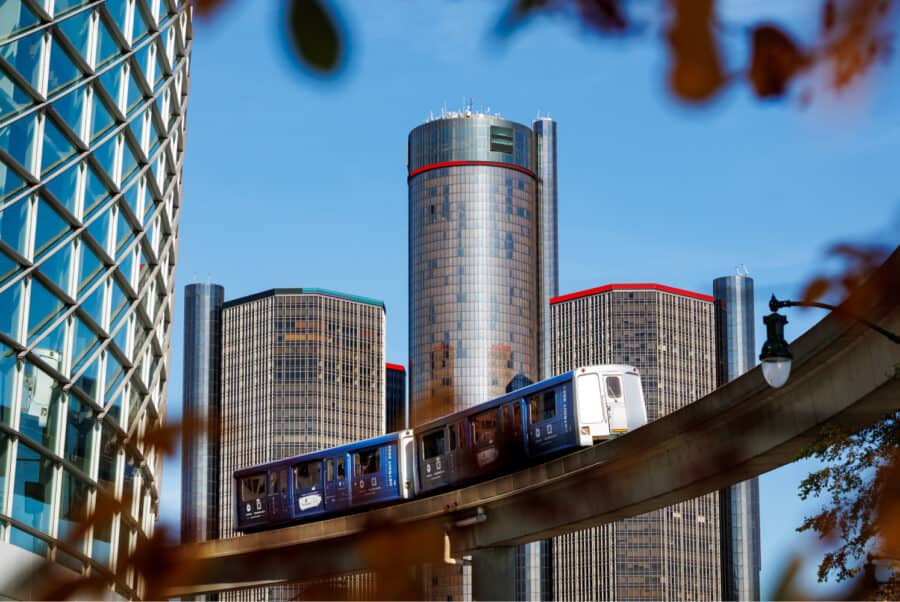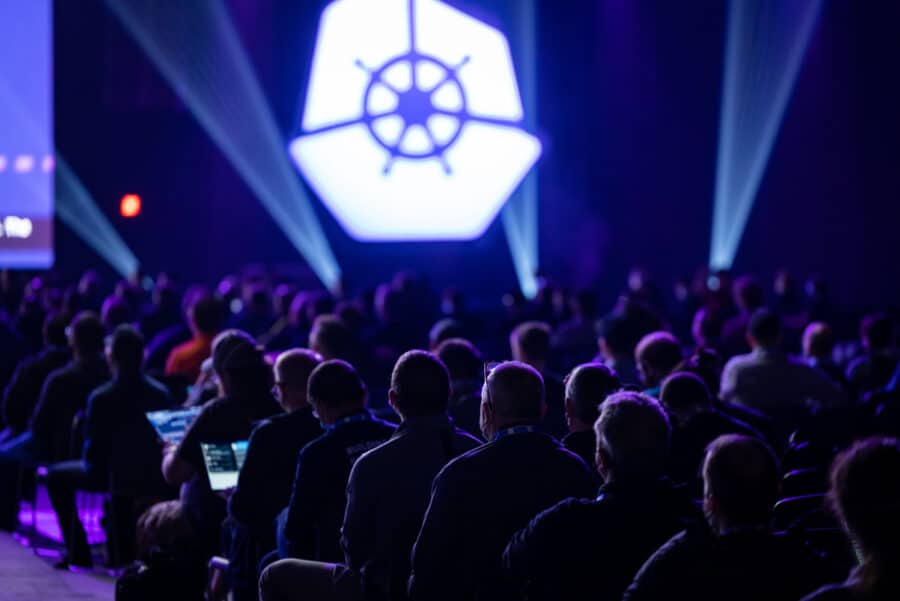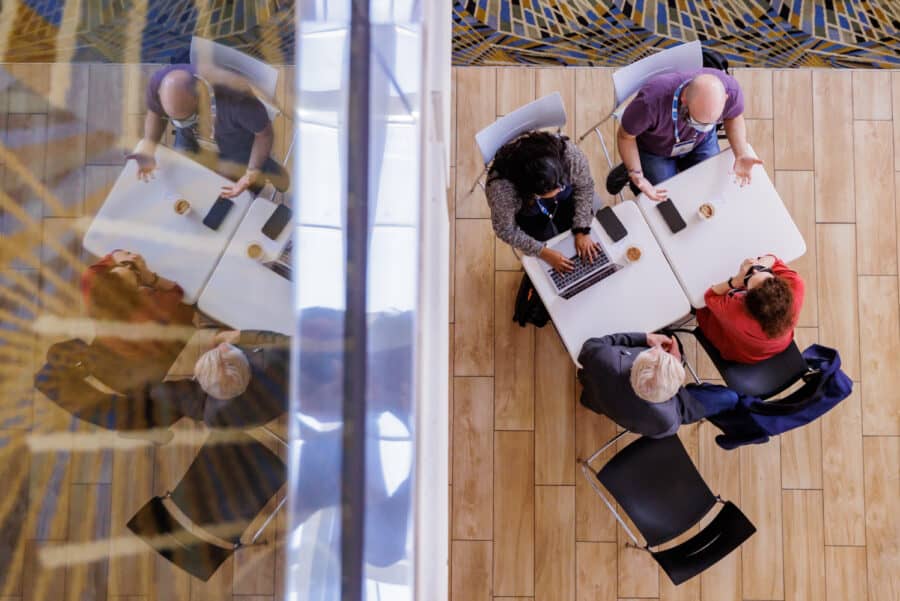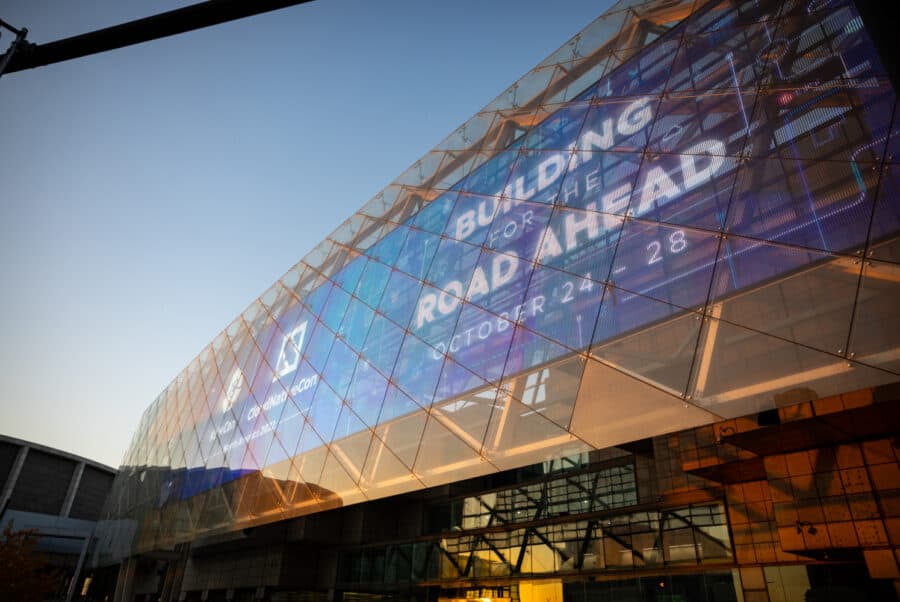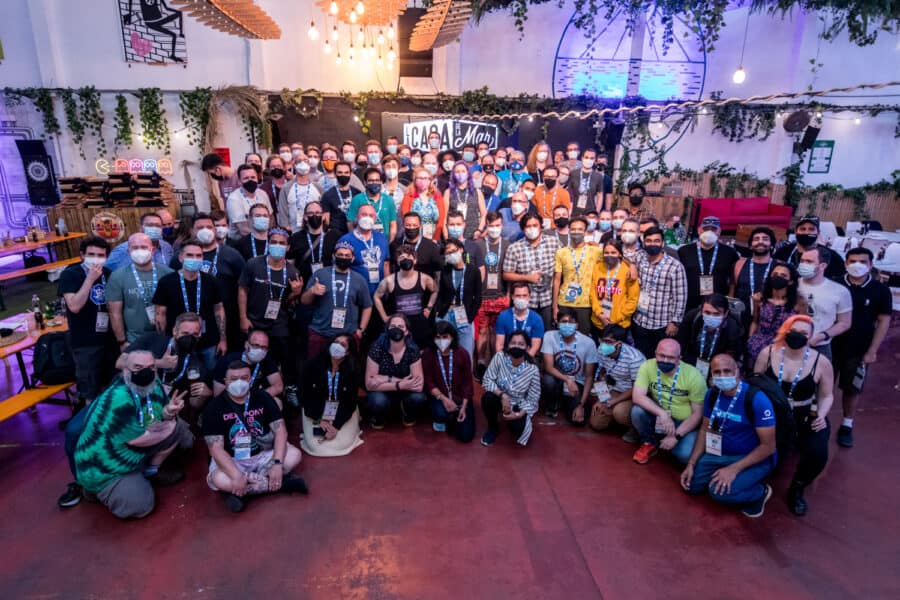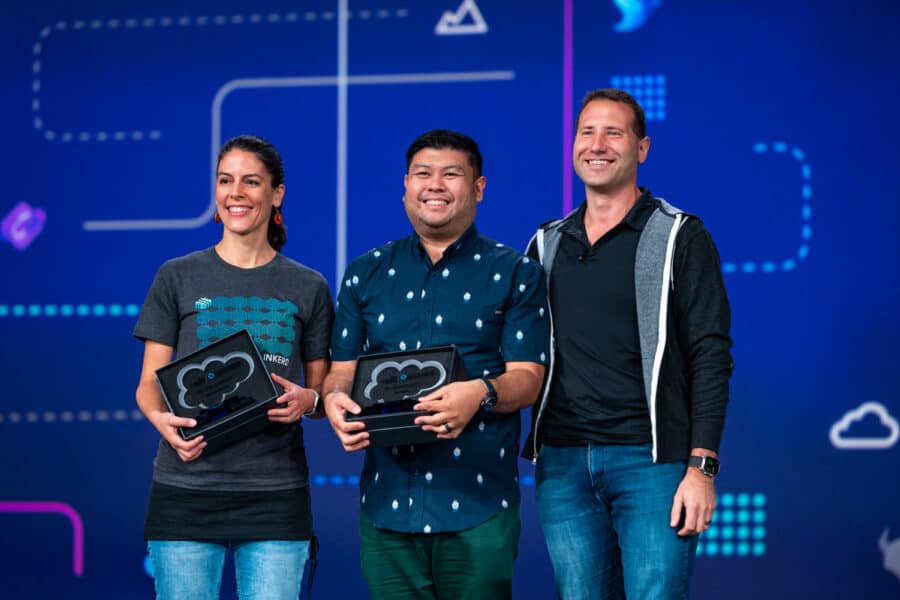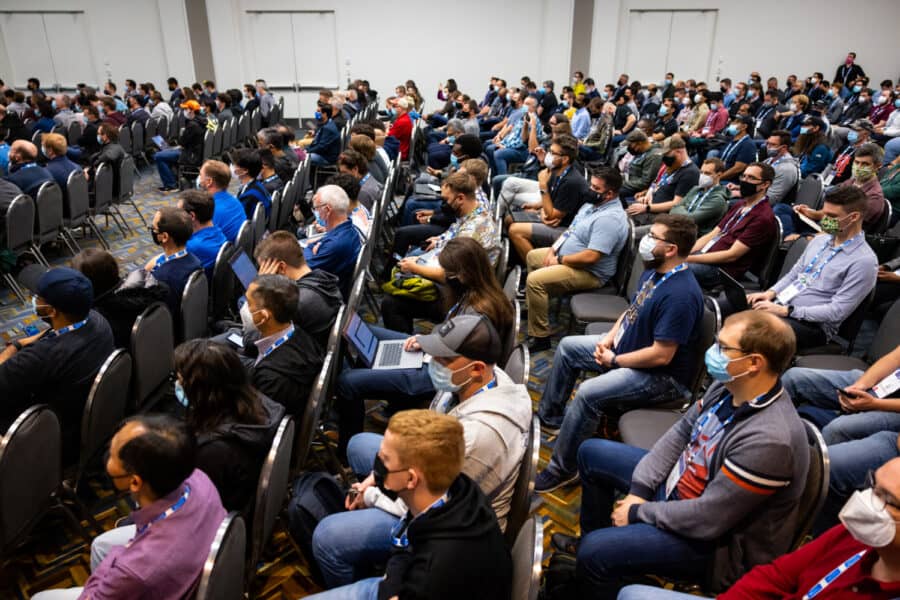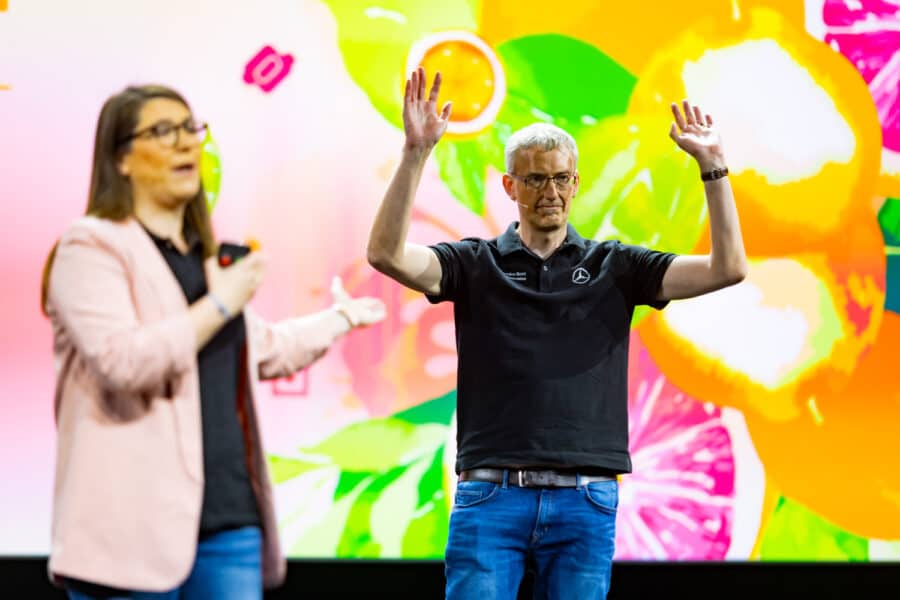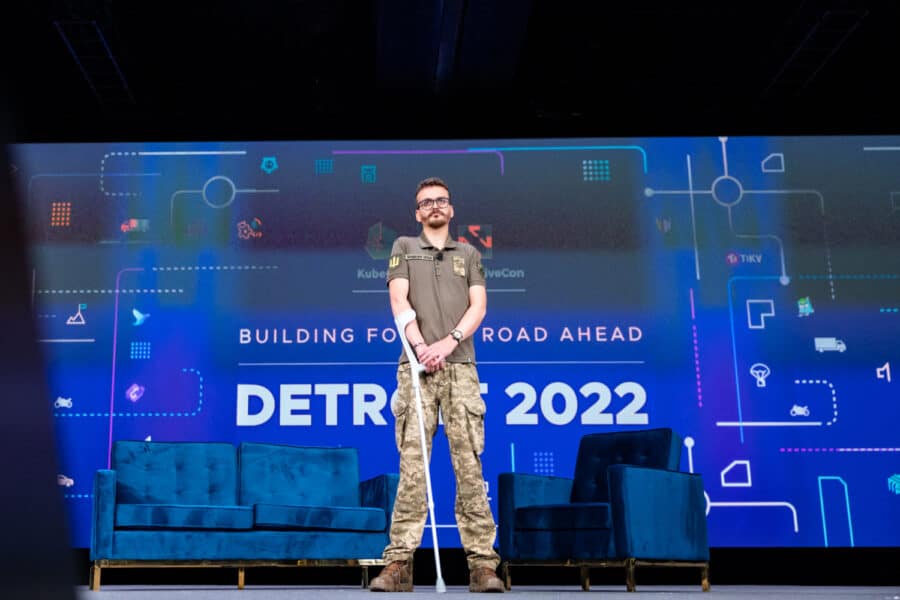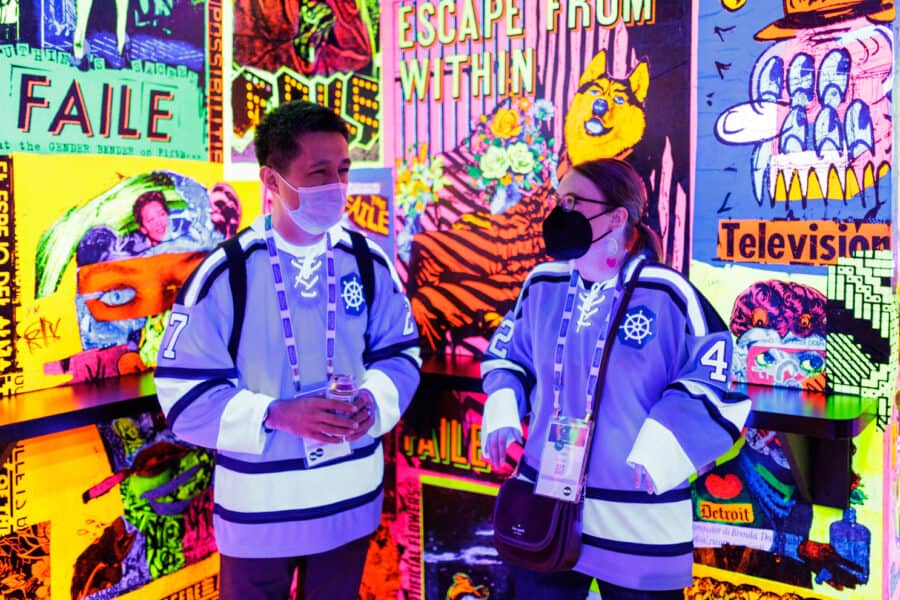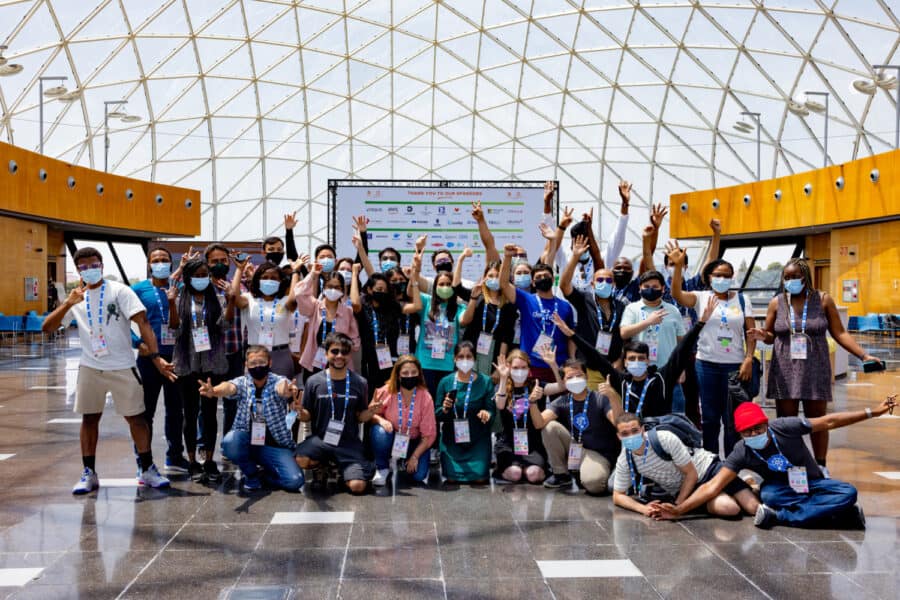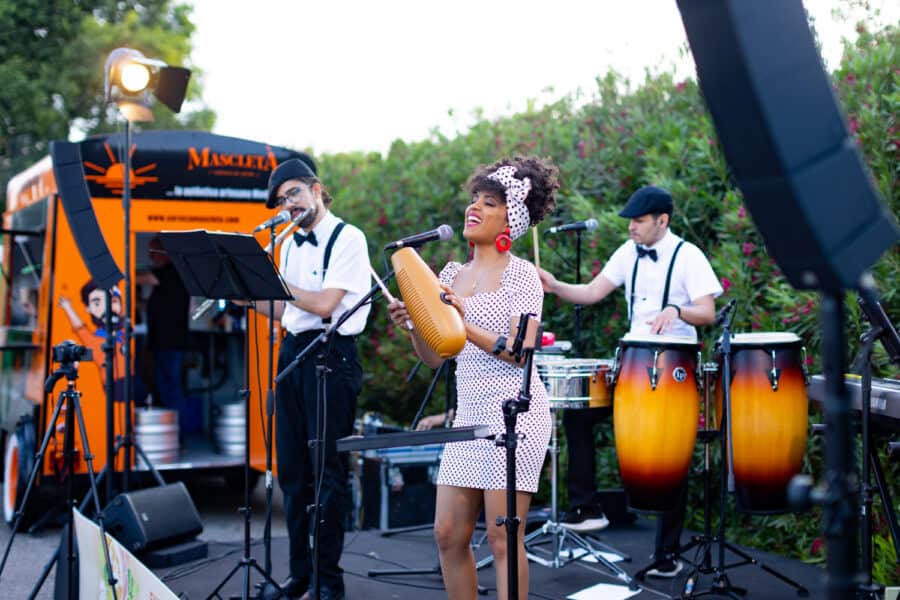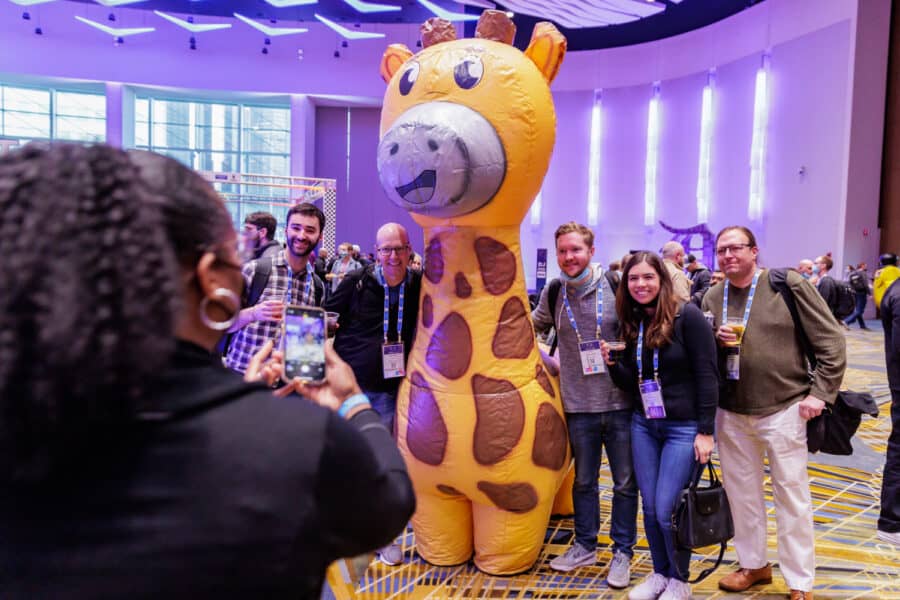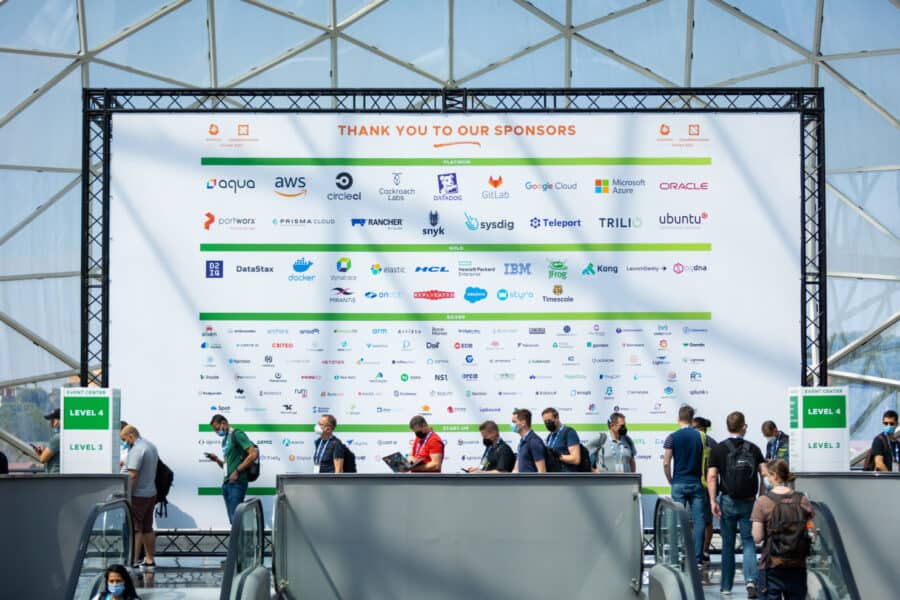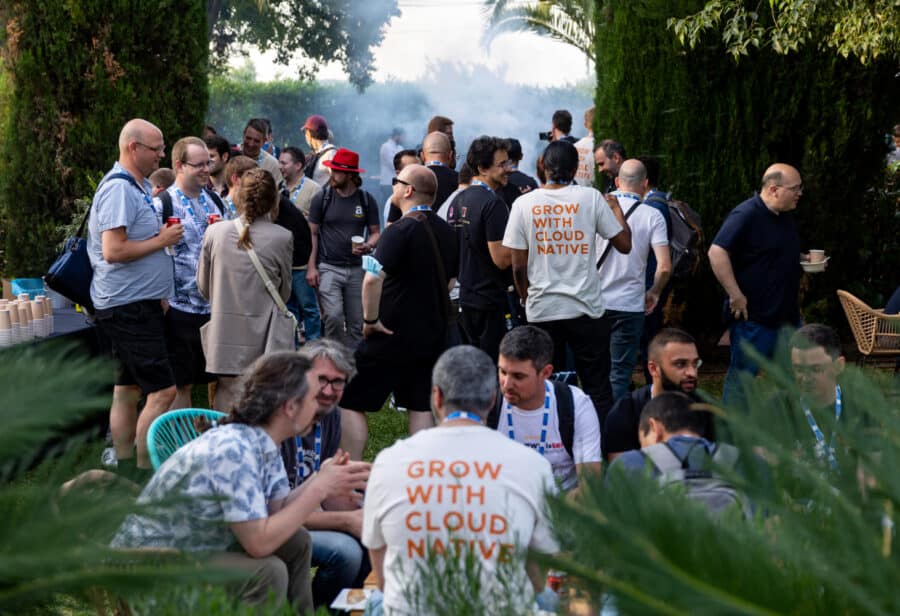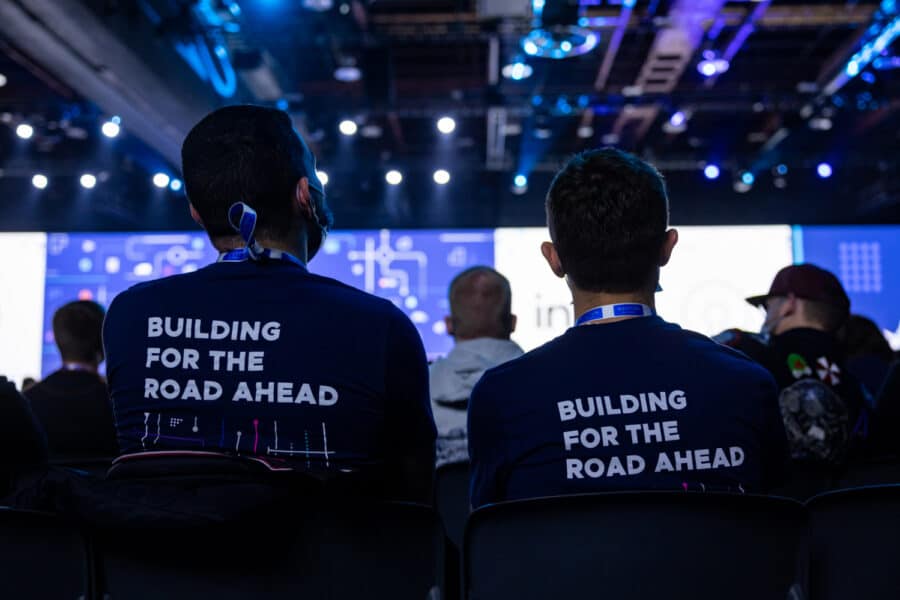 The (KubeCon + CloudNativeCon) hallway track conversations are shifting towards adjusting to the enterprise. We had Ford on the show, Mass Mutual, ING and Home Depot. We are seeing all of these big companies that we know and love become software companies right before our eyes.
CNCF is an open source software foundation dedicated to making cloud native computing ubiquitous. Since we were founded in 2015, we've pioneered cloud native technologies - hosting and growing some of the world's most successful open source projects including Kubernetes, Prometheus, Envoy, ContainerD, and many others.

Today we are a powerhouse for visionary projects and people, hosting 157 projects with over 178,000 contributors representing 189 countries, and there are no signs of this growth slowing down.
Contributor Growth
Member, End User & Project Growth
Members
End Users
Projects
Membership
The CNCF ecosystem continues to grow across vendor and end user memberships, making CNCF one of the most successful open source foundations ever. In fact, we welcomed more than 220 new members to CNCF this year.

Today, CNCF has over 850 participating organizations, including the world's largest public and private cloud companies, along with the world's most innovative software companies and end user organizations. Investment from these leading organizations signifies a strong dedication to the advancement and sustainability of cloud native computing for years to come.
220+ new members
19 new members from China
853 member
organizations
15% growth from 2021
CNCF Membership Growth
Organizations that sell cloud native technologies built on, or integrated with, CNCF projects are eligible to join as general members.
Member Movers and Shakers
New Gold Members
New Platinum Members
End User Community
End Users within the Cloud Native Computing Foundation (CNCF) are member companies that use cloud native technologies internally, do not sell any cloud native services externally, and aren't vendors, consultancies, training partners, or telecommunications companies.

Individuals within end user companies are passionate about solving problems using cloud native architectures and providing teams with self-service solutions which create a more inclusive, iterative process.

CNCF has become an embodiment of the spirit of open source, the spirit of freedom and choice, and at the same time has become synonymous with high quality cloud software. Every time we have requirements to build software for our Cloud Infrastructure, the first thing we do is go to the CNCF landscape and evaluate the choices available.
CTO Summit
As teams adopt cloud native strategies, it's clear that there is no "one size fits all" solution to the challenges organizations face. That's why, in 2022, CNCF launched the CTO Summit. This Chatham House-governed summit convenes CTOs from end user enterprises to discuss how organizations can leverage people, processes, and technologies to improve resiliency in cloud native computing.
We've started this CTO Summit where end users, like Boeing, Fidelity, Intuit, and many others can come together and have a private conversation about how they are handling technical challenges in their organizations. Often the most impactful lessons come from our peers.
Priyanka Sharma
Executive Director, CNCF
The new CNCF.io
In May we launched the redesigned and rebuilt CNCF.io. The site increases focus on representing the community in more effective, vibrant, and interactive ways. It provides additional areas to share CNCF and End User content, events, news, and blog articles. It also features improved UX and navigation, thanks to the dynamic mega menu and simplified navigation throughout. Importantly, we're doubling down on accessibility - following the Web Content Accessibility Guidelines (WCAG) 2.1 and aiming for Level AA accessibility on CNCF.io. Throughout the year we rolled out the new design to CNCF subsites, including Contributors, as well as applying WCAG guidelines to all of our sites.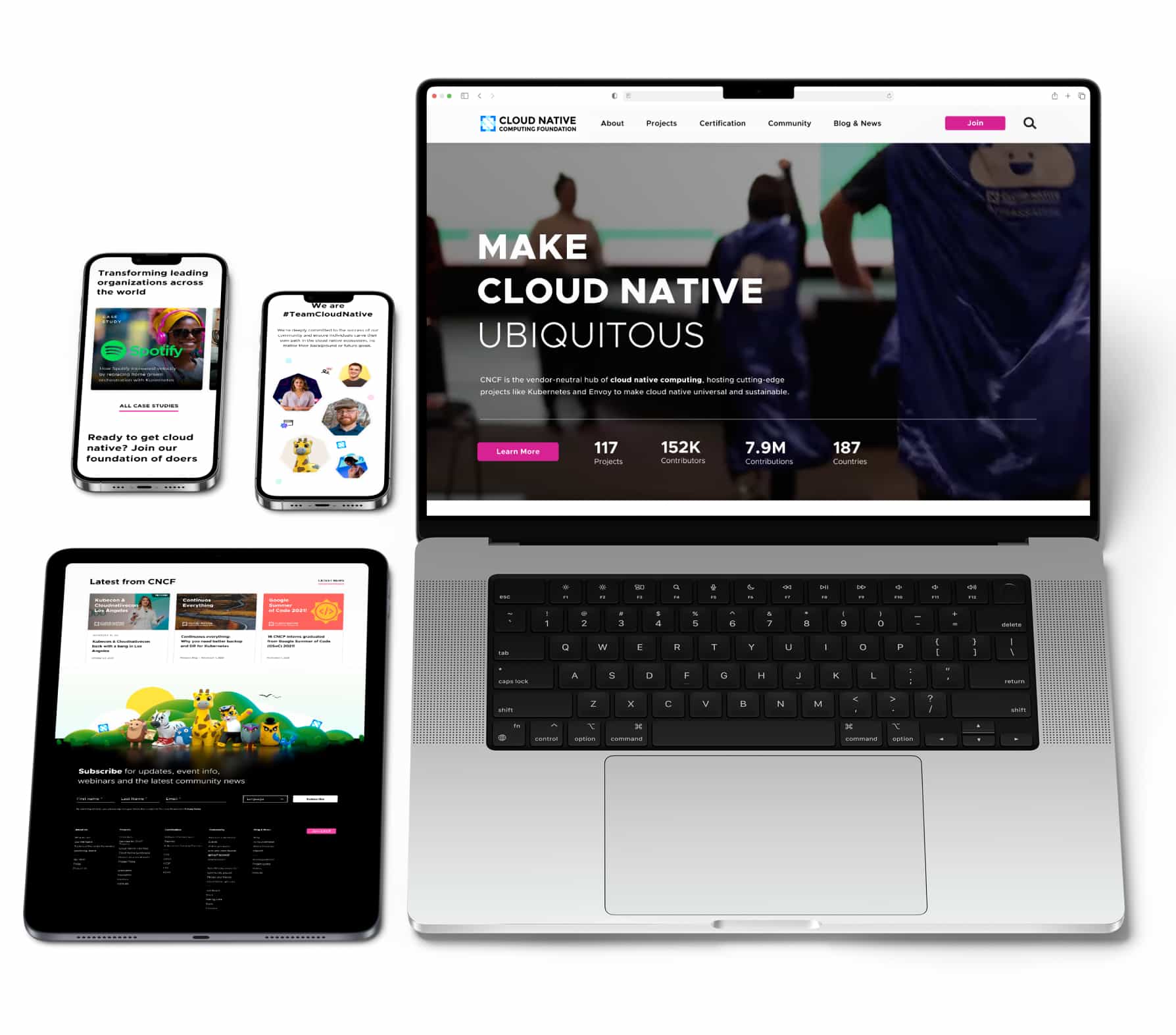 Humans Of Cloud Native
At the heart of CNCF is our welcoming community of doers, working together to make cloud native ubiquitous. This year we launched the Humans of Cloud Native project to tell the stories of amazing individuals and their contributions that make team cloud native such a vibrant, exciting and diverse space.
Having seen what KubeCon has to offer, I'm sorry I missed every previous KubeCon since (they began in) 2015. For a veteran cloud blogger, this conference is a peek into the future of distributed development.
Ofir Nachmani
IamOnDemand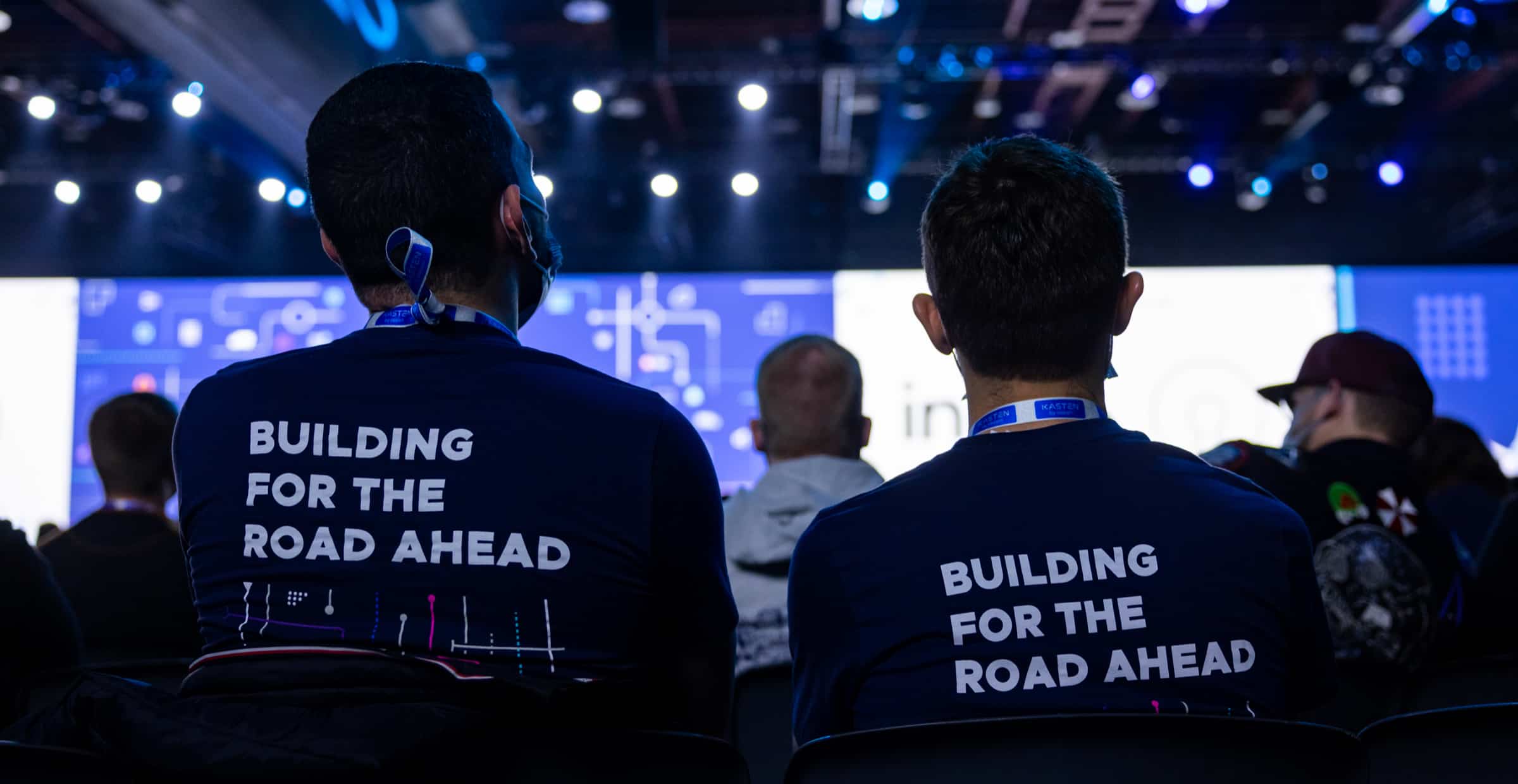 This year we welcomed our community safely back to in-person events. At the same time, CNCF continued to double down on digital, offering virtual access to all our major events to provide opportunities for collaboration, learning, and networking from every corner of the globe.
Kubernetes
Community Days
In response to the cloud native community's evolving needs in different regions, CNCF strengthened the Kubernetes Community Days (KCD) program this year. KCDs are community-organized events that gather adopters and technologists to learn, collaborate, and network, with a goal of furthering the adoption and improvement of Kubernetes and cloud native technologies around the world.
16 KCDs
In-person, virtual and hybrid
An increase of 33% from 2021
Presentations
in multiple languages
(English, Slavic, Chinese, Spanish, Italian,
and Indonesian)
6,500+ attendees
An increase of
85%
from 2021
14 Countries
Across the globe
KCD Evolution
We also implemented additional measures to help support our KCD communities and organizers to ensure program success:
Our organizer terms and conditions in the KCD GitHub repository were updated to include new provisions in addition to the pre-existing requirement of organizers to take the Inclusive Open Source Community Orientation. The new terms are as follows:

Agree to ensure the final program schedule is diverse (e.g., not all speakers of one gender, one culture, or age)
To assure a diverse lineup, you must send a copy of your program to kcd@cncf.io for review and approval before publication.
Organizers will ensure the speaker lineup is diverse in terms of companies represented.

We encourage KCD organizers to consider and include talks that are non-technical and non-code contributions.
In July, we started hosting a one-hour monthly organizer meeting with topics to help guide organizers during their planning process. August's topic was "How to Curate a Diverse Lineup." This meeting featured resources and recommendations for organizers on how to build and recruit diversity within their schedules. We provide slides, as well as recording the session.
Code of Conduct
Process Improvements
When we returned to having in-person events, both the number and severity of Code of Conduct incidents increased. Our increased focus on Code of Conduct highlighted the need to modernize our processes, which had previously been entirely foundation-managed, by including community representation and providing greater transparency. As a result, this year:
KubeCon +
CloudNativeCon Europe
KubeCon + CloudNativeCon Valencia was the first time we'd gathered #TeamCloudNative in Europe for three years and the atmosphere felt electric. In fact, we had a lot of firsts in Valencia. Boeing joined us as a platinum member - the first aerospace organization to join CNCF. We hosted Cloud Native Telco Day for the first time, gathering huge players like Deutsche Telekom and Orange who are advancing the industry. Plus, we hosted our first CTO Summit where we discussed how organizations achieve resiliency in multi-cloud strategies.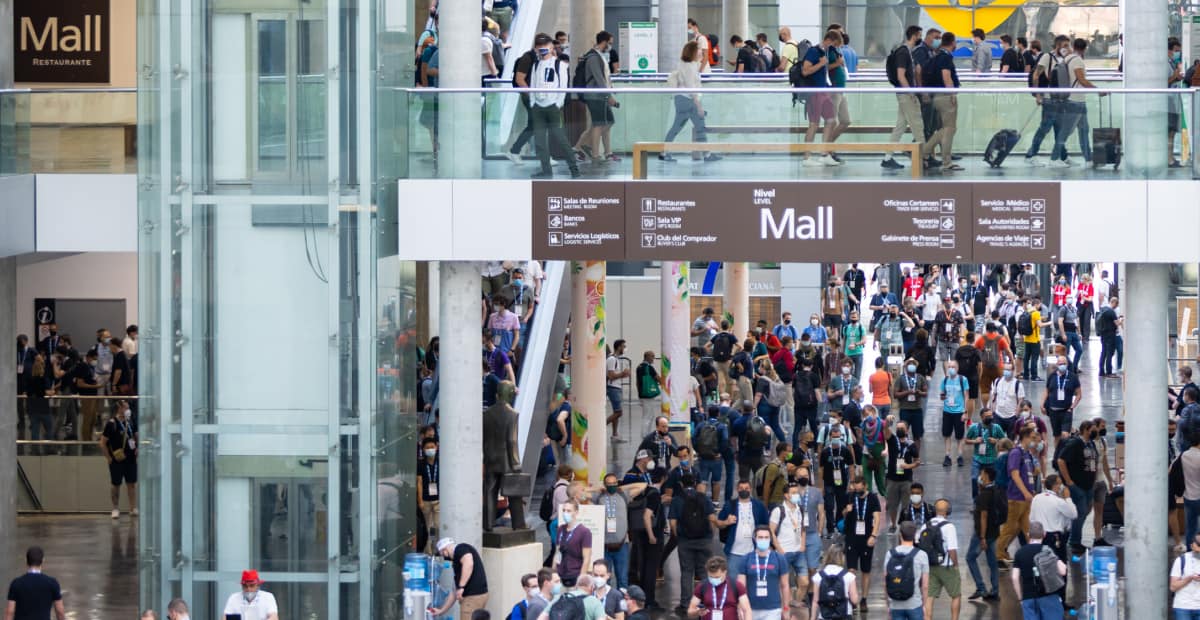 Attendee Demographics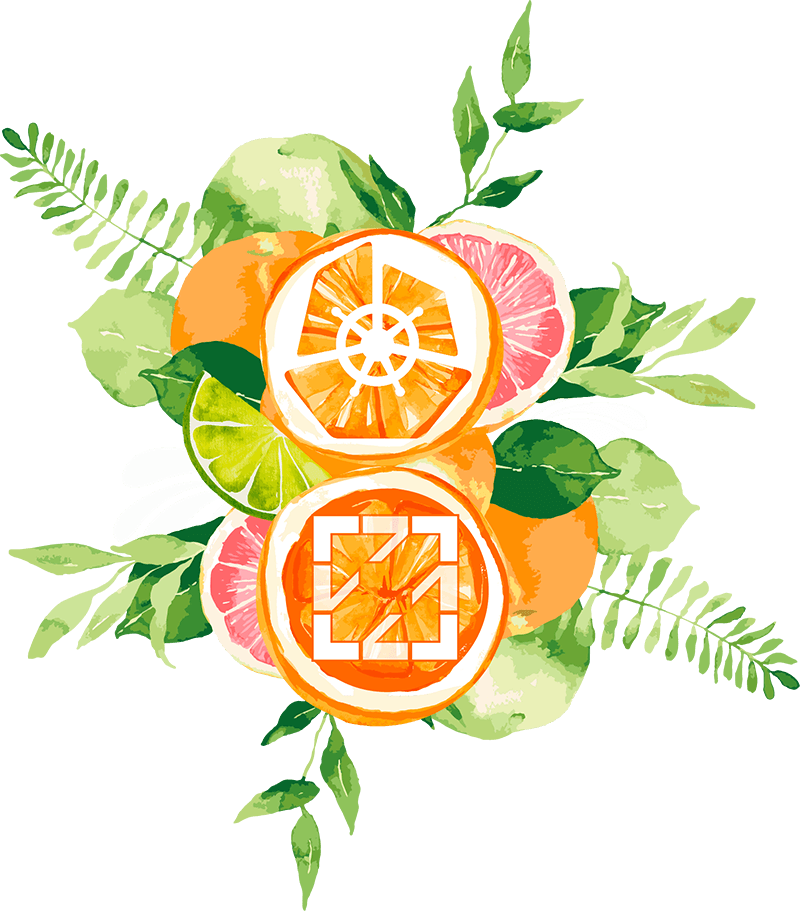 Content
Top Countries In Attendance
Total
In-person
Virtual
Video Highlights
KubeCon + CloudNativeCon
North America
KubeCon + CloudNativeCon North America marked the first time we'd gathered in such big numbers in the Midwest, and Detroit was a wonderful host city. We launched a number of new initiatives, including Security Slam, in partnership with Sonatype. There were also some special surprises at KubeCon + CloudNativeCon, including welcoming our Senior Developer Advocate Ihor Dvoretskyi back in-person, who was granted short-term leave from serving in the Ukraine military.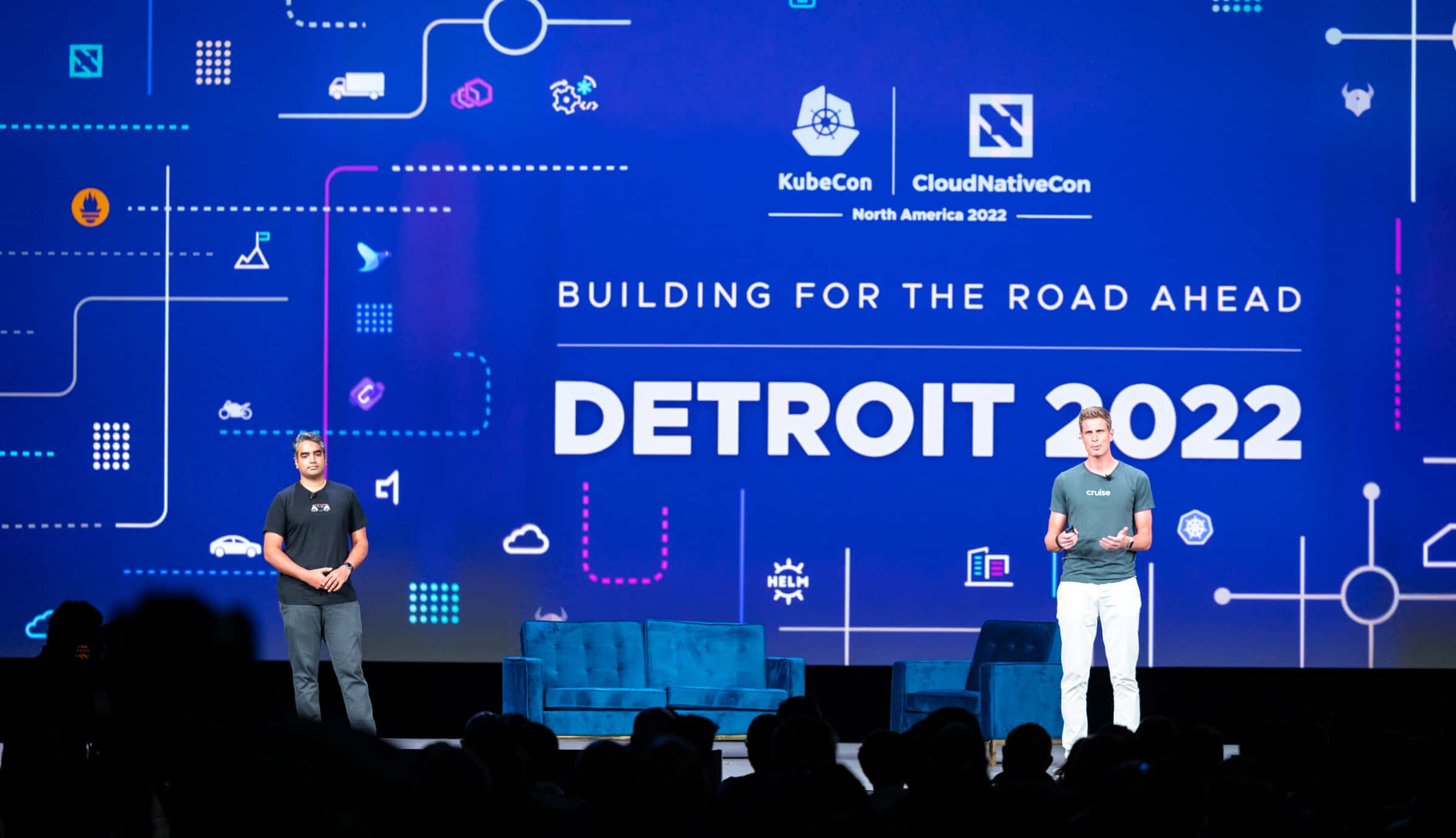 Attendee Demographics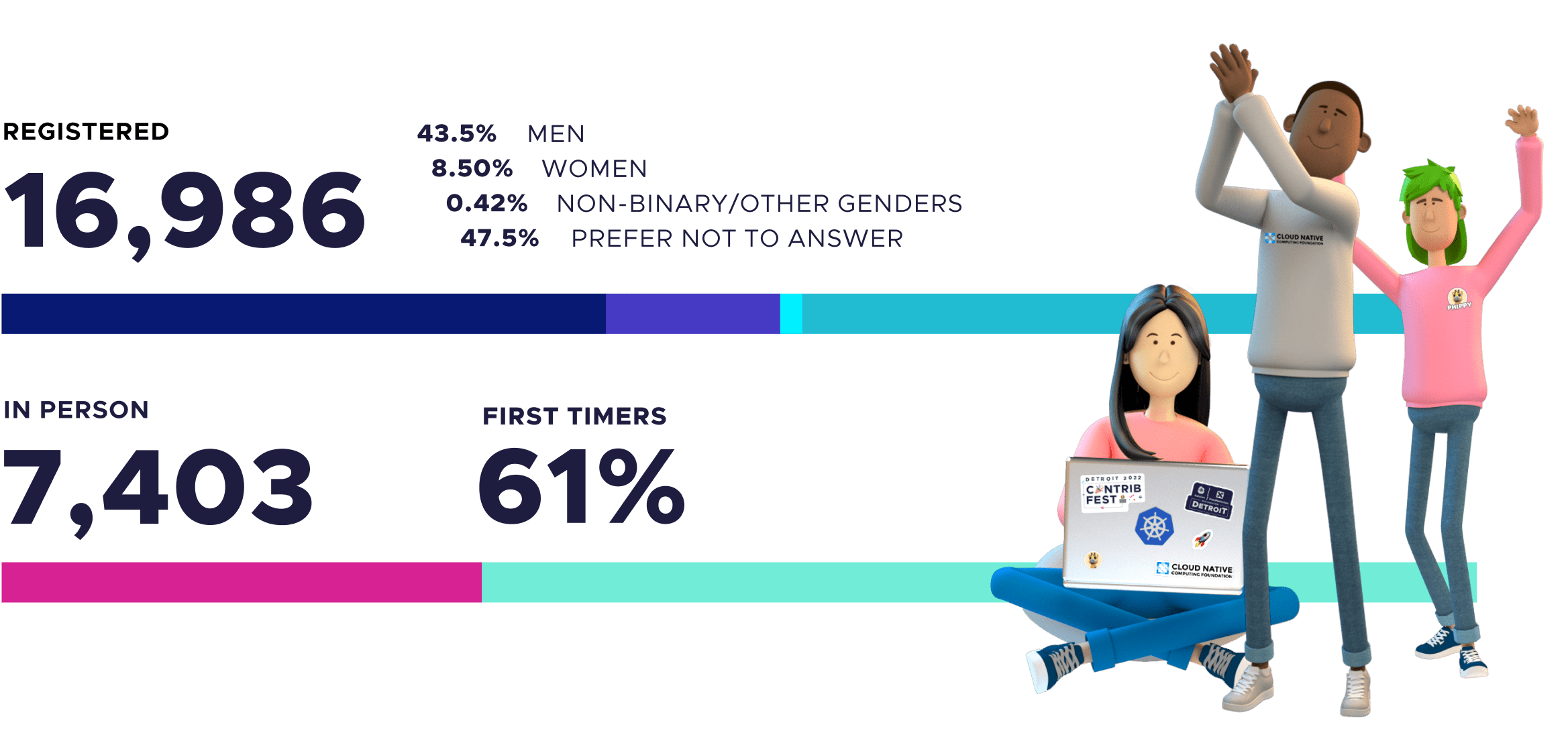 Content
Top Countries In Attendance
Total
In-person
Virtual
Video Highlights
Training &
Certification
3/6
CNCF strengthened our commitment to growing the cloud native ecosystem in 2022 - expanding our globally recognized certifications, boosting employment opportunities and helping more folks to upskill their practical application of cloud native technologies.
2022 Training
Courses
CNCF's training and certification program continued to grow. In 2022, these training courses and exams received considerable interest:

Project Updates &
Satisfaction
4/6
Projects Accepted Over Time
The Technical Oversight Committee doubled down on cloud native security in 2022, and approved the formation of a new Technical Advisory Group, TAG Environmental Sustainability focusing on carbon outputs around cloud native computing.
CNCF Project Velocity
Consistently looking into CNCF project's velocity and the top open source projects gives us a very good indication of trends that are resonating with developers and end users. As a result, we can get insight into platforms that will likely be successful:
Argo
Authors 814
OpenTelemetry
Authors 1133
Project Velocity Key Takeaways
With the largest contributor base, Kubernetes continues to mature
OpenTelemetry has become the second highest velocity project in the CNCF ecosystem, increasing its contributor base
Backstage has seen one of the fastest growth trajectories this year - solving an important pain point around cloud native developer experience
GitOps remains an important technique in the cloud native ecosystem, where projects like Argo and Flux continue to cultivate large communities
Security
CNCF conducted a number of open source security audits throughout 2022, in strategic partnership with the Open Source Technology Improvement Fund (OSTIF). A number of projects completed security audits, resulting in 132 security fixes and improvements, 45 CVE's fixed, and 51 security tools built. We also announced the inaugural CloudNative SecurityCon, which will launch in 2023, and bring application developers and modern security experts not just propose solutions that incrementally improve what has come before, but to give room to cutting edge projects and advances in modern security approaches.

Furthermore, CNCF funded fuzzing audits for a variety of projects that have resulted in hundreds of bugs being found.
The following CNCF projects have completed security audits or associated work
Improvements At A Glance
132
Security Fixes and Improvements
45
CVE's Reported and Fixed
Includes 5 critical and 10 high severity findings fixed
Denial of service, XSS, Path Traversal, Privilege Escalation, RCE
Types of Vulnerabilities Fixed
Telcom Advances
Highlights
2
Cloud Native Telco Days
Kubernetes API
Endpoint Testing
Significant progress has been made in 2022 towards the goal of 100% conformance test coverage of the Kubernetes API, managed through APISnoop - a community-driven project spearheaded by long-time CNCF contributor and community leader Hippie Hacker, which tracks the testing and conformance coverage of Kubernetes by analyzing the audit logs created by e2e test runs.
At the start of 2022 there were 85 untested endpoints remaining.
Conformance test was added across the three release:
1.24 - 16 endpoints tested
1.25 - 23 endpoints tested
1.26 - 10 endpoints tested
Endpoint testing results
At the same time 26 endpoints have been identified as being ineligible for conformance testing and move to the ineligible endpoints list. By the end of 2022 only 10 endpoints (2.5%) remain untested. We anticipate cleaning up the last technical debt by Kubecon + CloudNativeCon Europe 2023.

The automation for CNCF Kubernetes Conformance Certification repo has been updated for an enhanced user experience with improved functionality under the hood. The CNCF-CI bot also gives more detailed explanations of requirements when a submission fails and supporting documentation has also been improved. These changes help to reduce the complexity of reviewing and approving Kubernetes conformance submissions.
Project Moves
CNCF PROJECTS ACCEPTED
In 2022, the CNCF TOC accepted 35 new projects:
Projects increase their maturity level by demonstrating to the TOC that they have attained end user and vendor adoption, established a healthy rate of code commits and codebase changes, and attracted committers from multiple organizations.
Graduations
Incubation Level
Joined at the Incubation level or moved from Sandbox to Incubation.
Phippy & Friends Explain
Cloud Native Computing
From a humble PHP app, Phippy has gone on to help thousands of folx take their first steps to understanding cloud native computing - from containerisation to automation. Today, Phippy and Friends' mission is to demystify cloud native computing and explain complicated concepts in a compelling, engaging and easy-to-understand manner.
In 2022, two projects donated characters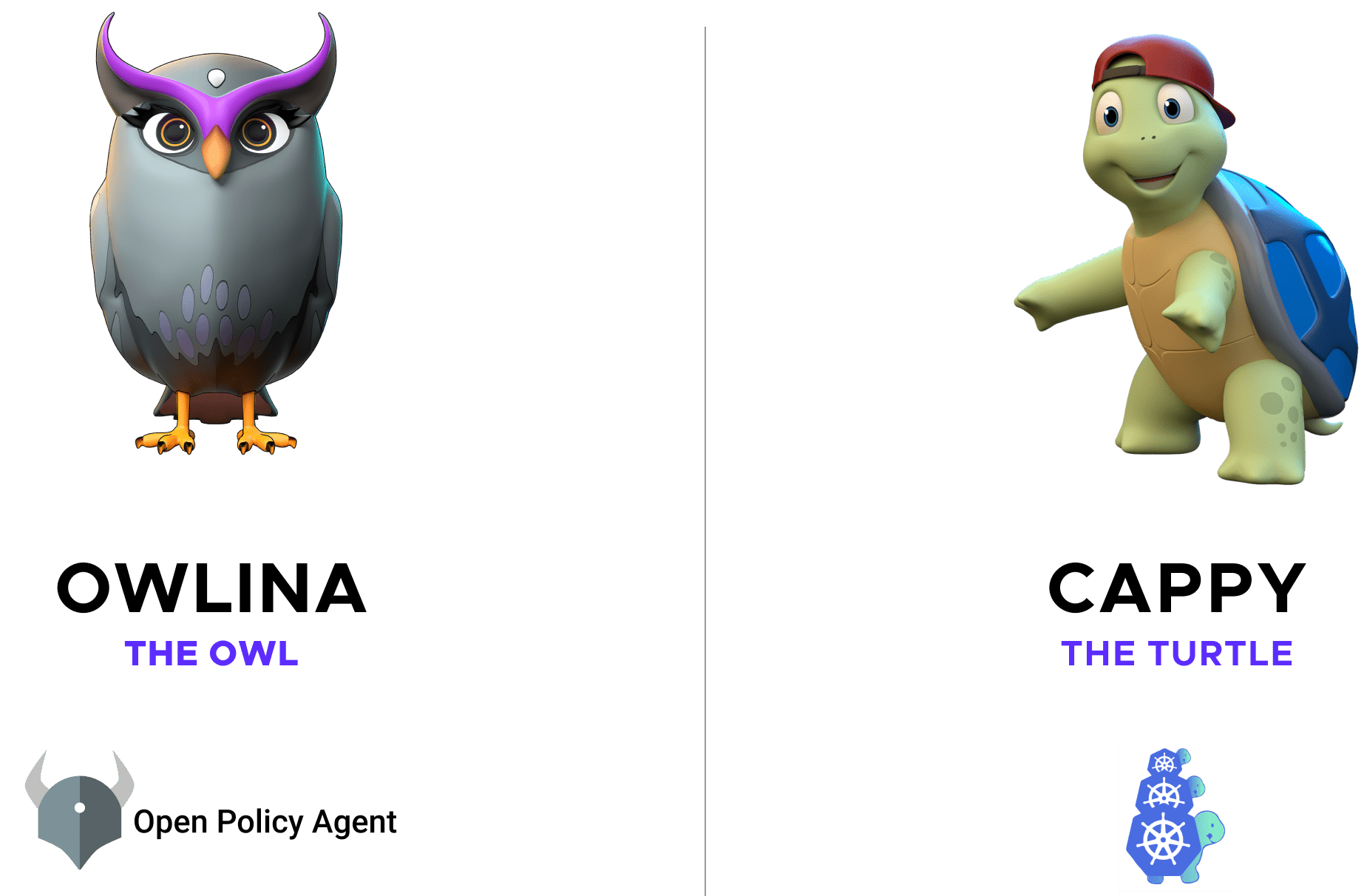 Phippy and Friends got a 3D makeover
Join The Phippy & Friends Family!
Introducing:
Documentaries
This year CNCF helped launch two documentary films that supported our mission to humanize developers by telling their story of development in this dynamic medium. In January 2022, The Origins of Kubernetes debuted on YouTube. The two part documentary has since garnered a combined 463,000 views and continues to attract viewers from across the world.
Inside Prometheus debuted in October 2022 at Prometheus Day North America as part of KubeCon + CloudNativeCon NA and has so far garnered 59,000 views on YouTube. Both films succeed in giving a voice and face to the forward-looking engineers who tackled adversity and technical challenges in their quest to change the way we work and live today.
Community & Diversity
Engagement
5/6
The CNCF community spans the world, across our contributors, members, meetups, and ambassadors.
We doubled down on our commitment to #TeamCloudNative in 2022, investing in community-driven initiatives to fuel sustained momentum, expansion, growth and adoption. Importantly, we continued to sharpen focus on our DEI initiatives, ensuring that the ecosystem is a welcoming place where everybody can thrive.
Diversity, Equity, and Inclusivity
CNCF continues to support the development of this incredible cloud native community while also striving to ensure that everyone who participates feels welcome regardless of gender, gender identity, sexual orientation, disability, race, ethnicity, age, religion, or economic status. To date, we've offered more than 5,000 diversity and need-based scholarships, through the Dan Kohn Scholarship Fund.
Women And Gender Non-Conforming Speakers - 2022
Scholarships Offered
We offered scholarships to:
749
Diversity Applicants
from traditionally underrepresented and / or marginalized groups
726
Need-Based Applicants
attended KubeCon + CloudNativeCons and CNCF hosted co-located events
Scholarships were funded by sponsorships from
Community Awards
Now in their sixth year, the CNCF Community Awards highlighted the most active ambassador and top contributor across all CNCF projects. The awards included:
Top cloud Native Committer
An individual with incredible technical skills and notable technical achievements in one or multiple CNCF projects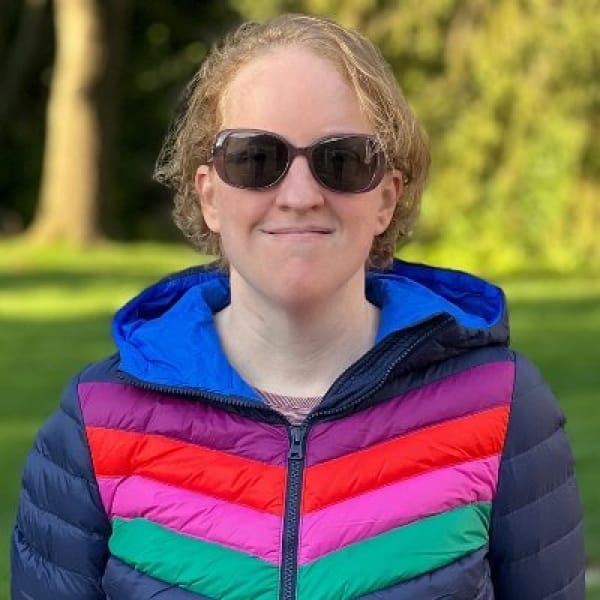 Carolyn Van Slyck @carolynvs
Top Documentarian
This award recognizes excellence in documentation contributions to CNCF and its projects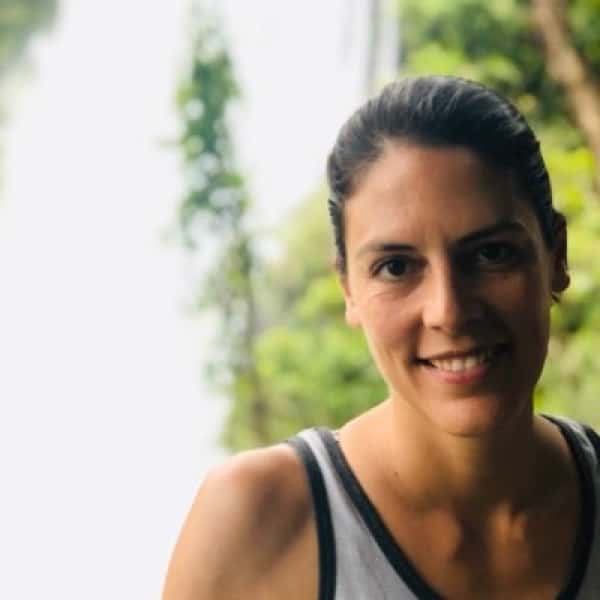 Catherine Paganini @CathPaga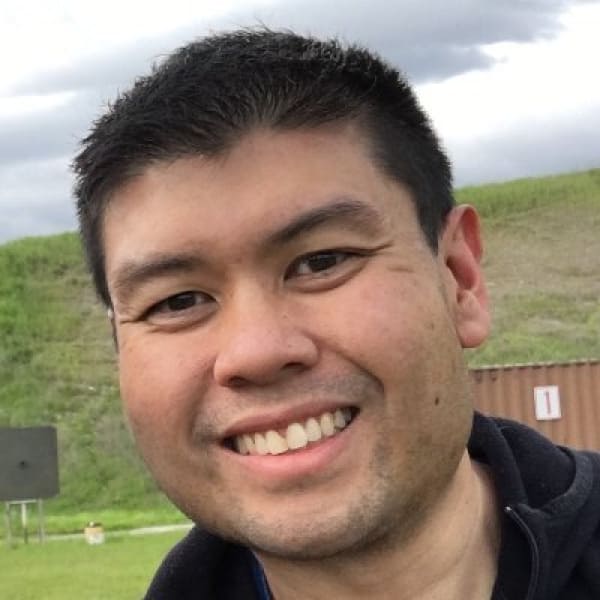 Rey Lejano @reylejano
Chop Wood & Carry Water awards
To recognize contributors who spend countless hours completing often mundane tasks, CNCF created the "Chop Wood and Carry Water" awards. CNCF was proud to acknowledge the amazing efforts of five individuals for their outstanding contributions in 2022: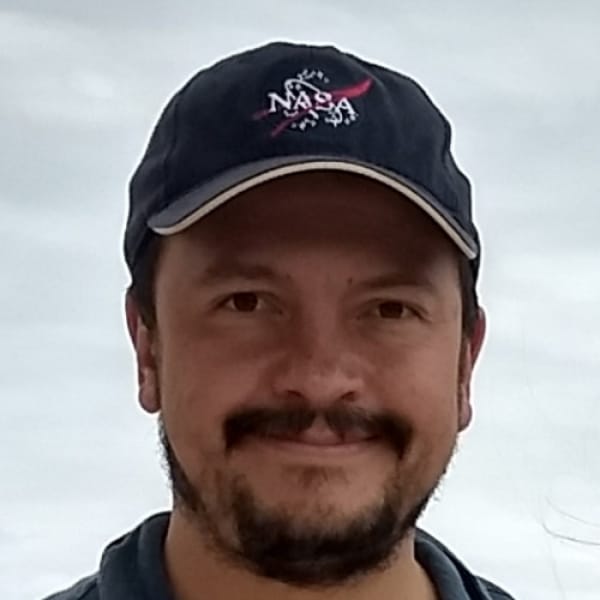 Adolfo García Veytia @puerco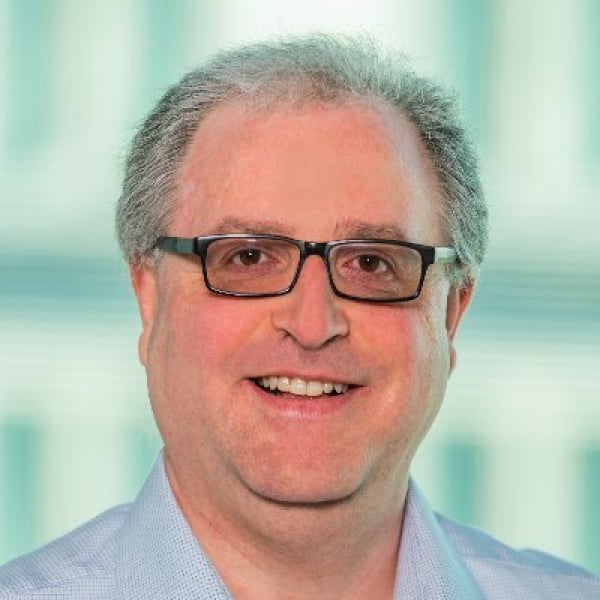 Alex Chircop @chira001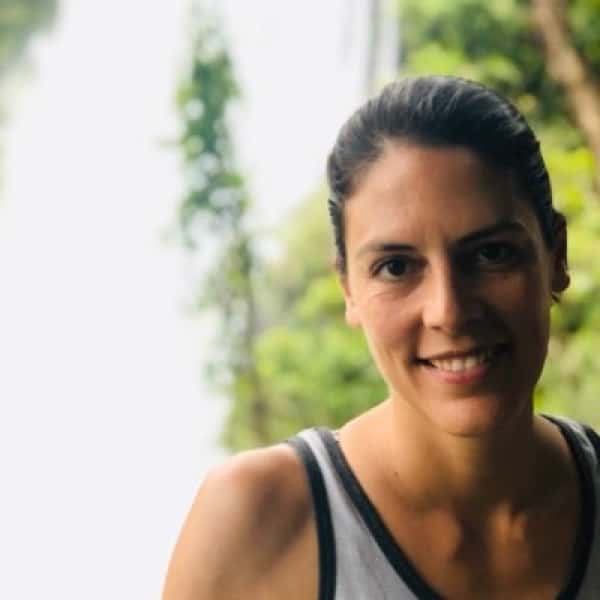 Catherine Paganini @CathPaga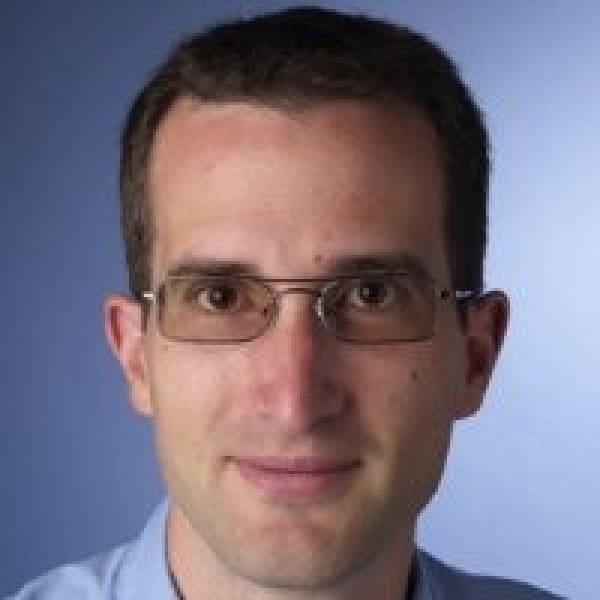 Patrick Ohly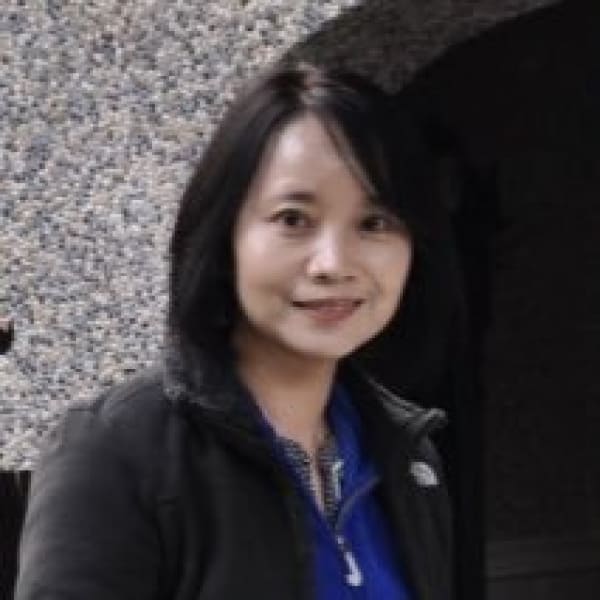 Xing Yang @2000xyang
CNCF Meetups become
Community Groups
2022 saw the cloud native community switch from the Meetup platform to Cloud Native Community Groups and the new platform has taken off. It has become the singular place where meetups, online programs, project office hours, and community events are run. The platform now hosts over 31,500 unique chapter members and we are excited to see this platform continue to grow.
Community Groups 2022
Mentoring &
Ecosystem Resources
6/6
CNCF worked closely in partnership with individual contributors and community groups throughout 2022, developing programs to navigate and manage the fast-growing ecosystem - rising to meet the growing global demand for cloud native technologies.
New End User Group

The CNCF Transportation User Group's purpose is to function as a focal meeting point for the discussion and advancement of cloud native in transportation and logistics organizations. This includes enumerating current practices, identifying gaps, and directing efforts to help improve workflows.
CNCF Glossary
The Cloud Native Glossary is a project led by the CNCF Business Value Subcommittee. Its goal is to explain cloud native concepts in clear and simple language without requiring any previous technical knowledge.
Seven new translations of the CNCF Glossary were donated this year

Community Mentoring
We sponsored 106 students to work on 28 CNCF Projects
86
3

16
1
Who we are
Staff
Governance Leadership
Executive Leadership
Funding
CNCF's revenue is derived from four primary fundraising sources, including membership, event sponsorship, event registration, and training.
Four Funding Sources
Expenditures
A basic premise behind CNCF, our conferences (including KubeCon + CloudNativeCon), and open source, in general, is that interactions are positive-sum. There is no fixed amount of investment, mindshare, or development contribution allocated to specific projects. Equally important, a neutral home for a project and community fosters this type of positive-sum thinking and drives the growth and diversity that we believe are core elements of a successful open source project.
Thank You
We hope you enjoyed reflecting on all the great things we accomplished together in 2022.
Your comments and feedback are welcome at info@cncf.io
Check out our calendar for community events near you and don't forget to register for KubeCon + CloudNativeCon Europe in Amsterdam, April 2023.