Become an integral part of the Cloud Native Computing Foundation, to build and shape the future cloud native ecosystem.
The Cloud Native Computing Foundation (CNCF) builds sustainable ecosystems and fosters collaboration between the world's largest public and private cloud providers, innovative startups, leading end users, and project contributors and maintainers.
We host critical components of the global technology infrastructure and serve as the vendor-neutral home for many of the fastest-growing projects on GitHub, including Kubernetes, Prometheus, Envoy and many more.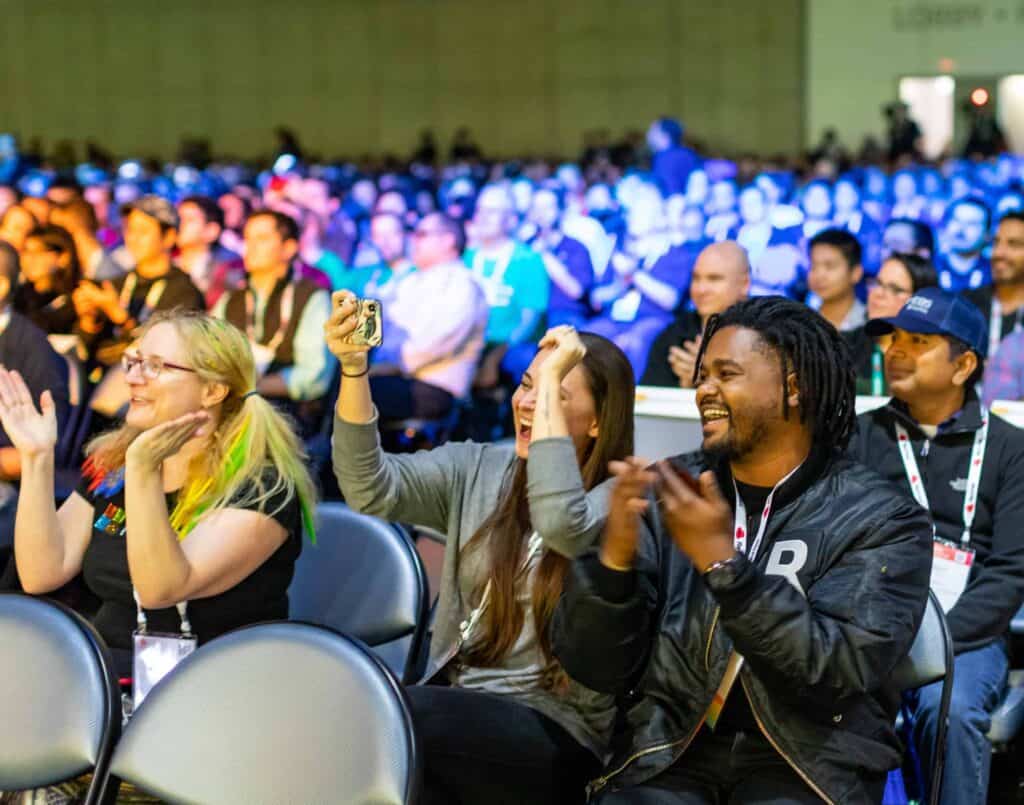 We are a community of doers, bringing cloud native computing to the world through open source technology.
Kubernetes and other CNCF projects have quickly gained adoption and secured diverse community support, becoming some of the highest velocity projects in the history of open source.
Join now
General members
Join your industry peers to build and shape the cloud native ecosystem for the future.
Organizations that sell cloud native technologies built on, or integrated with, CNCF projects are eligible to join as general members, and take advantage of wide-ranging benefits including brand amplification and technical input to key projects.
End user members
Companies that use cloud native technologies internally, but do not sell any cloud native services externally, are eligible to join the End User Community. This excludes vendors, consultancies, training partners & telcos
CNCF offers multiple opportunities for end users to contribute to the cloud native ecosystem, collaborate with peers on best practices, work directly with project maintainers, and provide feedback to CNCF.
Thank you to our Platinum Members for their commitment to advancing cloud native ecosystems
CNCF Platinum members are true agents of change, recognized publicly for their thought leadership and contributions the CNCF
Explore the benefits in joining
Amplify your brand


Leverage CNCF's global reach to drive your go-to-market strategies with CNCF marketing programs.
Learn more…
Showcase thought leadership across key technology trends

Engage with our project's ecosystems, network with fellow members, and help shape the cloud-native market though.
Learn more…
Engage with the cloud native community
Connect with the foundation of doers to attract high calibre engineering talent and change the future of cloud native.
Learn more…
Pick a membership level to suit your organization:
Join
The success of CNCF is due to the contributions and support of the developer community and member companies. Join your industry peers in helping build and shape the cloud native ecosystem, its use cases, and applications.
Questions?
Looking for a helpful presentation you can use to build support for joining CNCF? View the overview deck.
For everything else, your CNCF Membership team is here to help:
Priyanka Sharma
(She/Her;They/Them)
General Manager
Chris Aniszczyk
(He/Him;They/Them)
CTO
Katelin Ramer
(She/Her)
Director of Business Development
DeVauna Lee Bolar
(She/Her)
Business Development Specialist