Training & Certification
Unlock a world of opportunities in cloud native computing with CNCF's training and certification programs.
CNCF offers a comprehensive catalog of certifications aimed at IT professionals, concentrating on key skills in Kubernetes, cloud native security and cloud native technologies. For certification prep or skill enhancement, CNCF provides training courses covering foundational and advanced topics.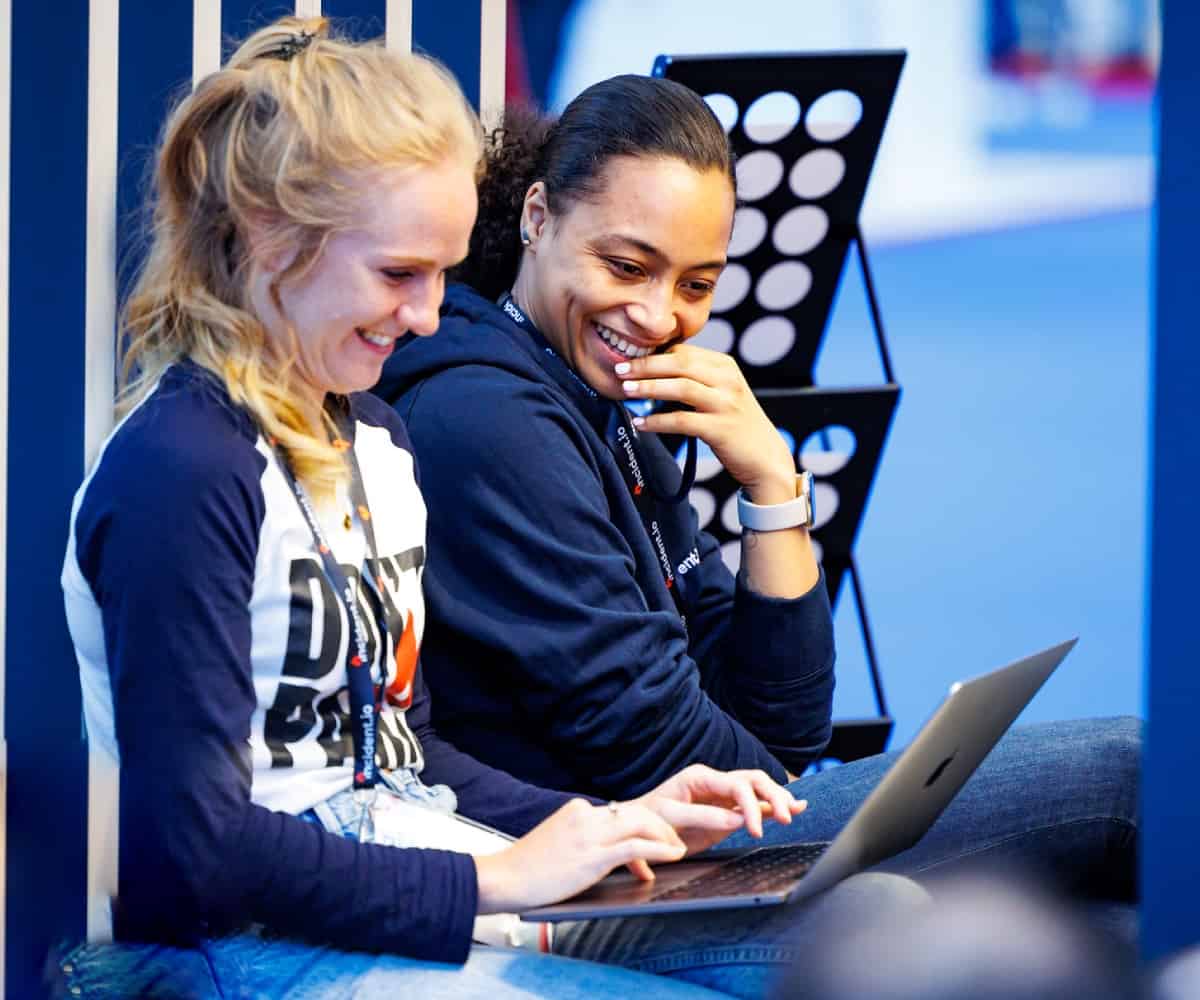 Become a cloud native expert with CNCF
Built in partnership with the Linux Foundation, the CNCF training and certification program is the vendor-neutral leading source for demonstrating your competence in cloud native computing.
Learn from the pioneer of cloud native technology.
Curriculum written and designed by experts built directly for the exams.
The only authoritative source for cloud native certification accepted by industry.
Advance your skills
& knowledge
As the industry's trusted source, learn best practices directly from cloud native experts in our hands-on labs.
Validate your skills through certifications
Solve real world challenges with performance-based exams in a command-line environment.
Gain a competitive edge in the job market
Jump start your career and establish your value in the job market with respected, vendor-neutral certifications.
Which certification is right for you?
CNCF certifications have four levels – Associate, Developer, Administrator, and Specialists. Some Specialist certifications have a prerequisite of Administrator certification.
Associate level: foundational skills and knowledge and is generally pre-professional.
Developer level: hands-on applied skills and knowledge for demonstrating specific competencies.
Administrator: Focused on demonstrating competencies of a Kubernetes Administrator. Online, proctored exams, performance-based exams.
Specialist: performance-based exams focused on a specific set of skills, for example, security.
Kubernetes & cloud native certifications
CNCF cloud native certifications are for IT professionals focused on Kubernetes and cloud native skills, including working knowledge of projects (storage, networks, GitOps, service mesh) and understanding the principles of cloud native security.
Project-specific certifications
CNCF offers certifications specific to our vendor-neutral projects. These certifications are designed for users who want to demonstrate specific knowledge and skills in each project. They are a great complement to the cloud native set of certifications and add complementary skills for project-specific knowledge.
Cloud native certification pathways
Kubernetes and cloud native certification pathways begin with a foundation of KCNA and then progress to either a Security Administrator (CKS) or Developer (CKAD).
Security Administrator pathway: KCNA → CKA → CKS
Developer pathway: KCNA → CKAD
Complimentary certifications
Vendor-neutral certifications are a great complement to the primary cloud native pathway and provide flexibility to add focus areas for practitioners.
For example, ideal candidates may have achieved Kubernetes certifications such as KCNA, CKA, or CKAD and have completed Prometheus-specific training or cloud engineer bootcamps.
Complimentary pathway: KCNA → CKA → CKS → PCA
Start your learning journey
CNCF offers over a dozen self-paced digital training courses built by cloud native experts. Courses cover both foundational skills and knowledge as well as more advanced skills. Check out the CNCF training courses or head to the Linux Foundation for the entire training catalog.
Our hugely popular online course Introduction to Kubernetes is 100% free and grants you an overview of basic concepts, architecture, and the problems Kubernetes solves in containerized deployments and scaling. It's a solid stepping stone, offering practical know-how on deploying stand-alone and multi-tier applications. By the end, you'll be primed to embark on your cloud native journey.
Success stories from the cloud native certified
The KCNA offers a great introductory syllabus for IT professionals looking to understand more about the importance of cloud and DevOps principals.

– KCNA participant
Using prep materials from Linux Foundation/killer.sh and KodeKloud, I felt really at home, even though it was my first exam with you, and first online exam ever.

– CKAD participant
Really really like that it is hands-on and that I am demonstrating skills I can immediately go out and use for my job.

– CKS participant
For specialized training options, explore our list of worldwide CNCF-accredited Kubernetes Training Partners (KTPs), offering both in-person and digital learning experiences.