Developers across the open source ecosystem build incredible technologies and spur innovation. Partners in this innovation are the end users who utilize these new technologies. End users are an invaluable part of the virtuous cycle of the open source ecosystem. In this cycle, developers get feedback on their projects, vendors build on top of or bundle projects together for easier adoption, and end user technologists build great products with community-supported technologies.
End Users have different priorities than project contributors. They often have a wealth of experience and knowledge but often lack organizational support for time spent on open source. To bridge this gap, CNCF is focused on serving Cloud Native End Users, or CNEUs (pronounced 'kuh·noo' – 'canoe'), through the CNCF End User Community. A CNEU aims to navigate cloud native to make the right technical choices and share their experience to help others successfully adopt cloud native. (Most importantly, a canoe is a lightweight boat, and we can never have enough boat metaphors!)
End User Momentum
The CNCF End User Community is a crucial pillar of CNCF. Members share best practices, suggest new CNCF projects, and support the community to remain vendor-neutral. The CNCF End User Community grew by 90% over 2019 and now consists of nearly 150 members. Having fostered the end user ecosystem over the last two years, I'm proud to say that as a result, CNCF enjoys the largest end user community of any open source foundation or standards body.
End User members include some of today's most innovative and well-known brands, including adidas, Apple, Capital One, eBay, LinkedIn, MasterCard, Pinterest, Salesforce, Spotify, Twitter, Verizon Media, and many more. Last quarter saw continued growth in membership, with the addition of companies such as Thought Machine and Toyota Motor Co. Bloomberg, Intuit, JD.com, and DiDi have all received Top End User Awards.
Collaborating in a vendor-neutral safe space
"I really love the CNCF End User Community. Its bi-weekly meetings are really interactive and engaging, where everyone feels heard and safe to share their experience, offer feedback, and learn from others. Looking forward to seeing the group grow!" – Alena Prokharchyk, Software Engineer at Apple, CNCF TOC, and member of the End User Community
According to a 2019 survey of the End User Community, 94% of respondents reported participating in end user-specific programs, such as the Developer Experience SIG, Service Mesh User Group, Financial User Group, Research User Group, and Telecom User Group. 97% would recommend CNCF to other companies.
We have published more than 80 end user case studies, which demonstrate live implementations using CNCF projects.
We recently launched the CNCF Technology Radar to share valuable knowledge from the CNCF End User Community, including what tools are actively being used, the tools they would recommend, and their patterns of usage. Every quarter a Technology Radar will focus on a different use case, starting with Continuous Delivery. If you missed it, I encourage you to rewatch the webinar to learn more about the process and the takeaways.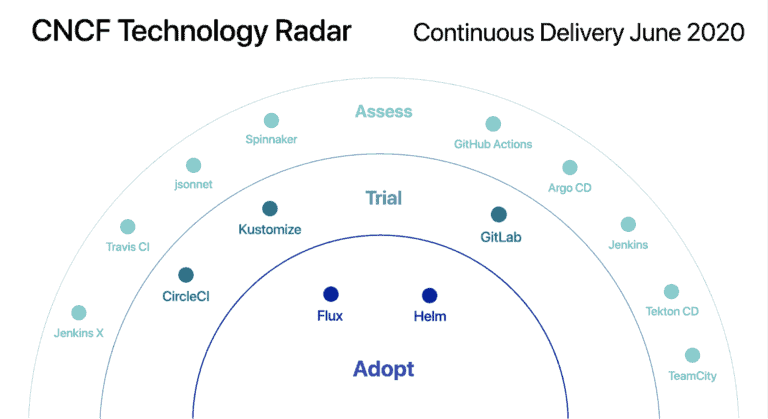 Looking forward
I'm excited to share that CNCF has promoted me to VP Ecosystem to build on our current momentum and grow the CNCF End User Community to greater heights.
At KubeCon + CloudNativeCon, typically, 70% of attendees are first-timers, a majority of those being CNEUs who are looking to get started with cloud native or figure out if it is even right for their use case. There's huge potential for CNCF to publish more information, like the CNCF Technology Radar, to share what CNEUs really use and recommend.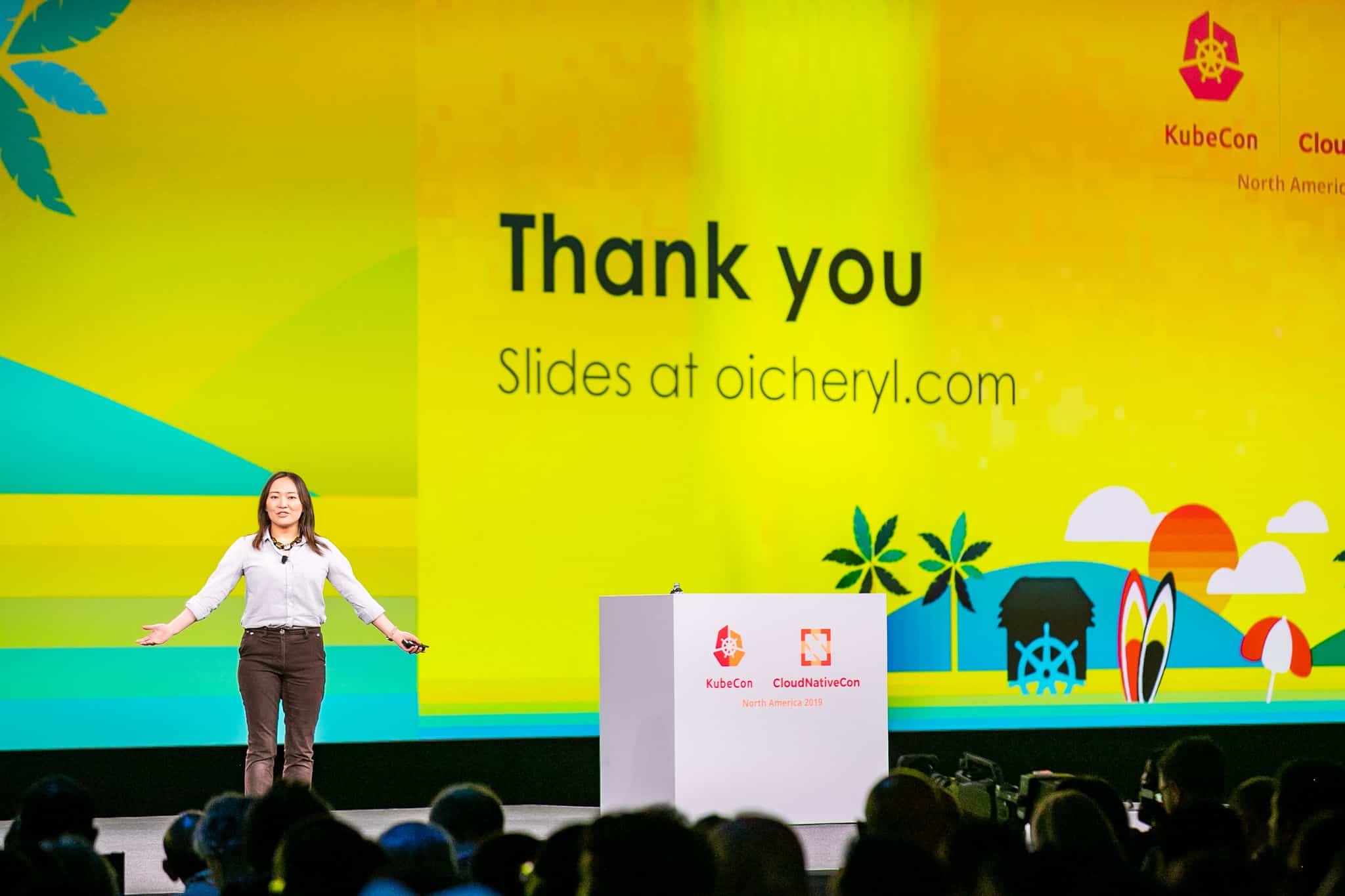 As CNCF's new general manager, Priyanka has reinforced our commitment to the End User Ecosystem. She says:
"End users have grown more sophisticated from the early days of CNCF to now. They will play a critical role in the second wave of cloud native by utilizing many of our projects, creating open source technologies that can join the CNCF, and expanding the audience of developers who adopt cloud native. We are committed to deepening our engagement with them with more investment in the Ecosystem program."
Our goal is to further deepen engagement amongst the End User Community and share meaningful trends and feedback with the public and project contributors, including hiring a team member to craft new collaborative formats and processes. See the job posting and apply!
To keep up with the latest on all things CNEU, follow me on Twitter at @oicheryl. I welcome CNEUs who want to connect with others to learn and share best practices to officially join the CNCF End User Community.