The humanitarian crisis unfolding since the invasion of Ukraine has shocked the world. The global cloud native community is rallying to support Ukraine and our friends, family, and colleagues whose lives have been forever changed.
CNCF senior developer advocate Ihor Dvoretskyi is one of the reasons why supporting Ukraine is so close to our hearts. Ihor has helped thousands of individuals and organizations on their cloud native journeys. But since February this year, he has been serving in the Ukraine Defense Force, defending his country.
Video: https://zoom.us/rec/share/WGQJHUxxJ-Aiws_tscUtITlYtjXwZ1Pto0JWLHIwPoBBufnWM5OAYxmOjCQ-SCUr.Z6eRUYt7w9Lcd6rc
(CNCF senior developer advocate Ihor Dvoretsky was able to record a message for KubeCon + CloudNativeCon Europe 2022 – the first time he hasn't attended KubeCon since 2016.)
That's why CNCF and the cloud native community has donated $21,901 to organizations supporting Ukraine. This sum is made up of $11,901 donated by #TeamCloudNative since Kubecon + CloudNativeCon Europe 2022, and $10,000 matched by CNCF. It has been shared equally between two incredible charities: Razom for Ukraine and Operation Dvoretskyi, who are dedicated to helping folks in Ukraine – from supplying urgent medical equipment, to helping evacuate vulnerable populations.
Operation Dvoretskyi is an organization based in the United States that aims to supply Ukrainian military units. In fact, Operation Dvoretskyi was inspired by Ihor, who tweeted asking the cloud native community if anybody was able to help send basic supplies to Ukraine. Chris Lentricchia saw the tweet and rallied the cloud native community – in a matter of weeks receiving donations from more than 100 people, organizing a global drive to source and ship vital supplies across the Polish border.
Operation Dvoretskyi has recently become a registered charity on Benevity which matches donations and is used by a number of great tech organizations, including Microsoft, Google and Red Hat.
Razom provides critical humanitarian war relief and recovery to address the most urgent needs as they evolve, alongside evacuating vulnerable populations. To date, Razom has provided more than 200 tons of tactical medicine, hospital supplies and medicines, and communication devices that get delivered by our volunteers and partners throughout Ukraine to regions that need it most such as Kyiv, Kharkiv, Sumy, Donetsk, Mykolaiv, Odesa, Dnipro, and Zaporizhzhia.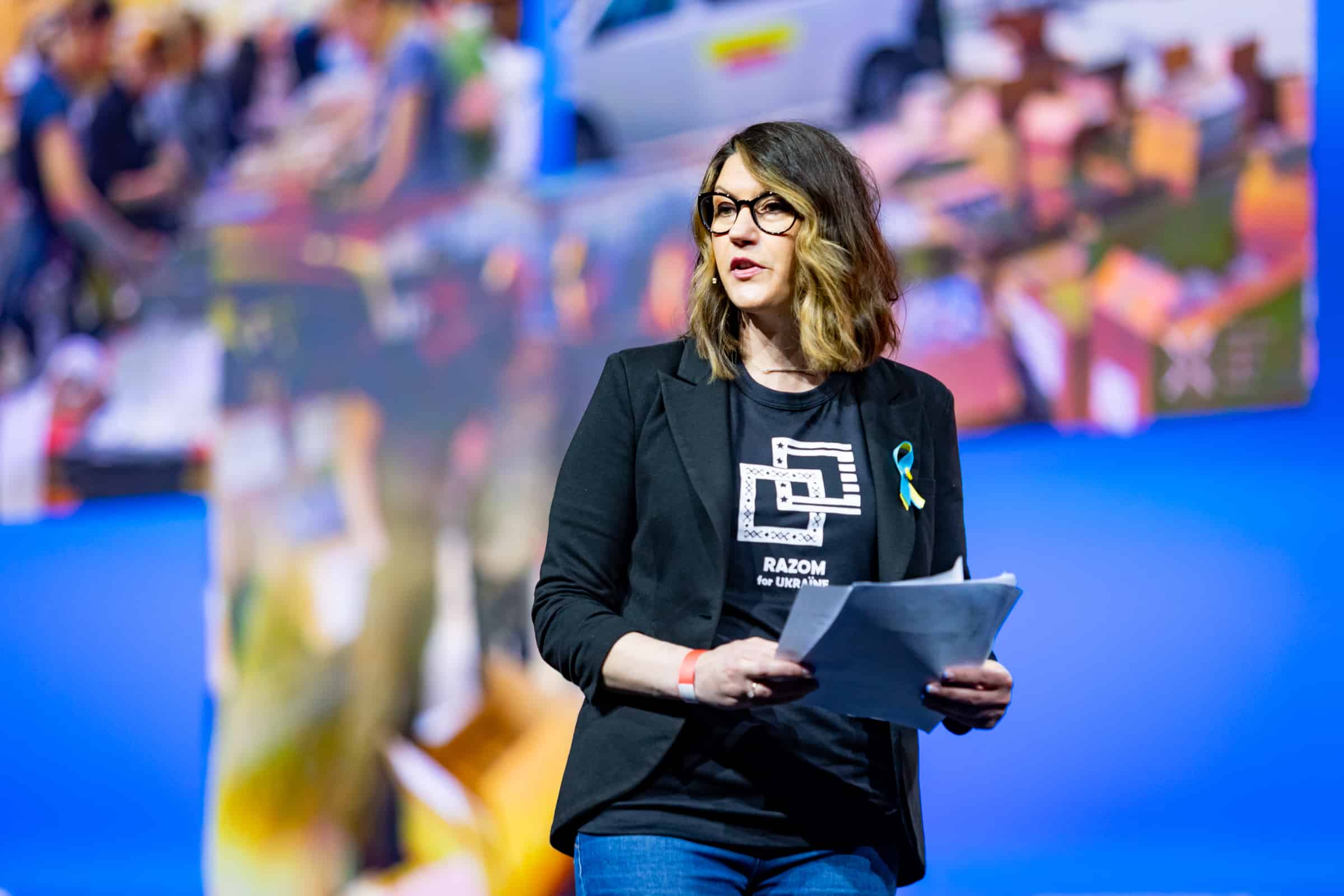 We're also thrilled to share that DevOpsDays Ukraine, which CNCF sponsored, has raised more than €101,000 ($107,800) to support Ukraine. This will be shared by the organizers among Ukrainian-led humanitarian causes.
You can catch up on-demand with the great presentations from this event:
Day 1 https://www.youtube.com/playlist?list=PL_O8YSX8ckfccTEvjp26fBXiaYzijUPD2
Day 2 https://www.youtube.com/playlist?list=PL_O8YSX8ckfcoRds7TEjsP_T6EFe69vuu
Donate
It's not too late to get involved and support those in need. You can donate directly to these amazing organizations through their websites listed above and also show your support via the #teamcloudnative hashtag.