*Note – you can find the latest version of the State of Cloud Native Development report, published in December 2021, here.
Over the last six months, there has been a significant increase in the global adoption of cloud native technologies, especially containers and container orchestration tools. This is according to the most recent State of Cloud Native Development Report developed for CNCF by SlashData.
This report is a follow on to the first State of Cloud Native Development Report for Q2 2019 which we announced in May. The reports are based on data from SlashData's biannual Developer Economics survey of 17,000+ software developers with questions about the development of backend services and the technologies they use. The first report included data from Q2 2019, while the second was fielded between November 2019 and February 2020 and with responses from 4,179 survey participants.
Overall, 6.5 million cloud native developers exist around the globe, 1.8 million more than in Q2 2019. Of these developers, 2.7 million are using Kubernetes, and 4 million are using serverless architectures and cloud functions.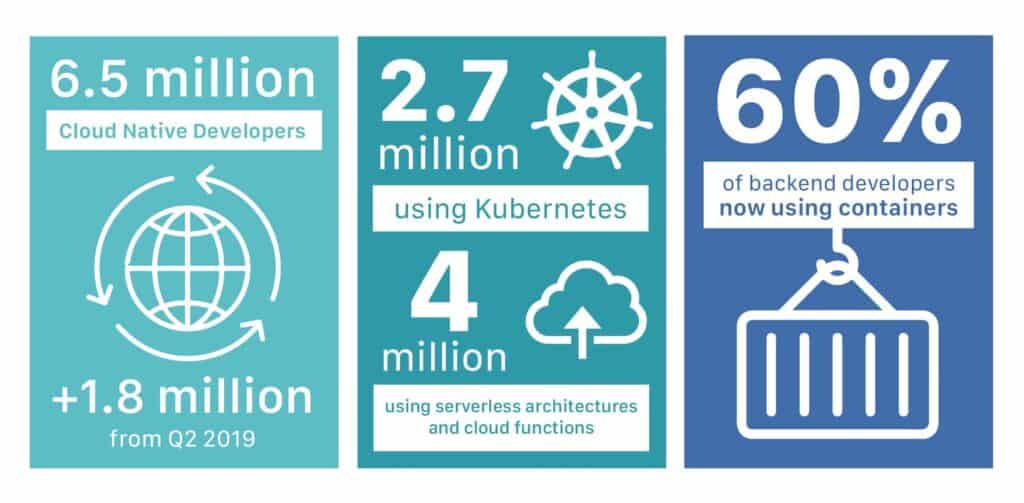 The report found that 60% of backend developers around the world are now using containers. Compared to Q2 2019, there has been, on average, an increase of 10 percentage points (pp) in the use of containers. The use of container orchestration tools has increased by an average of about 7 pp, while the use of cloud functions and serverless architecture has remained relatively stable.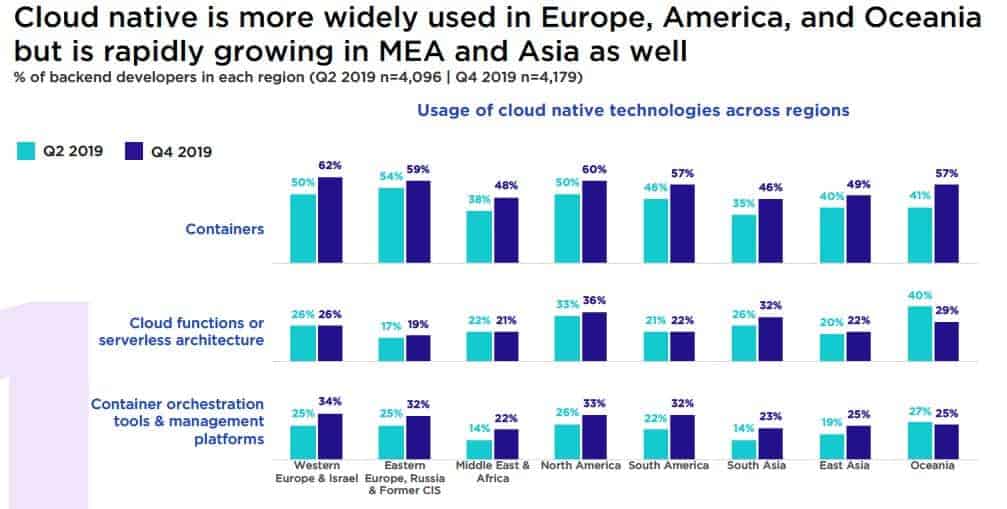 While containers are popular among backend developers, not all have heard of or use Kubernetes as a tool to manage them. Whereas 59% of backend developers have used containers in the last 12 months, only 27% of developers have used Kubernetes to manage them. We believe this is caused by developers not realizing that many of the most popular orchestration engines use Kubernetes under the hood.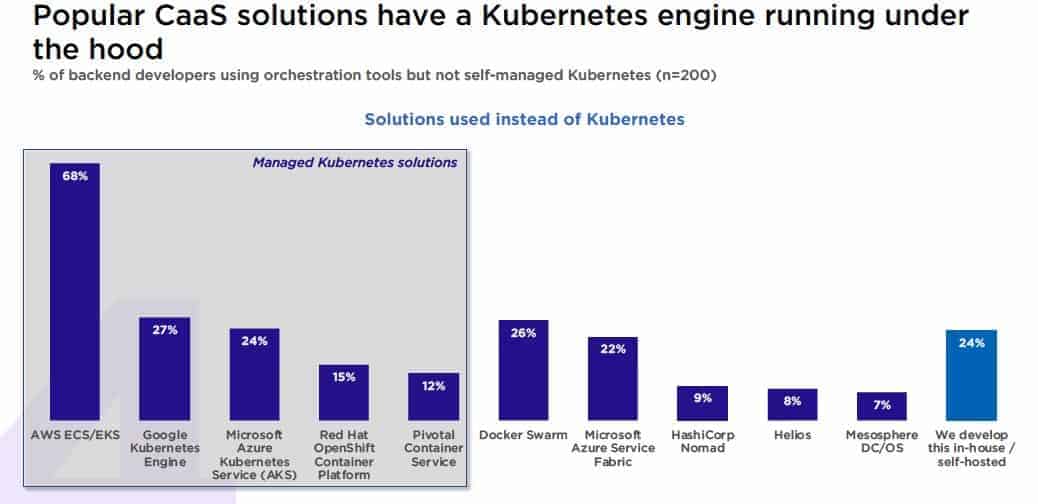 When it comes to cloud native developers, 9 out of 10 who actively use container orchestration tools are aware of Kubernetes.
Download the report to learn more about the types of infrastructure being used by cloud native developers, which cloud vendors they use most, and how they are using serverless tools.
Your feedback is important to us. Did you find the report useful? Is there additional data you would like to see? Let us know, and you can help us shape any future reports we develop or commission!