KubeCon + CloudNativeCon North America 2018 was a huge success with record-breaking registrations, attendance, sponsorships, and co-located events. Out of 8,000 attendees, 73% were first-time KubeCon-ers, highlighting massive growth and new interest in CNCF and cloud native technologies.
The KubeCon + CloudNativeCon North America 2018 conference transparency report.
Key Takeaways
Attendance grew by 90% from last year's KubeCon event in Austin.
The three day conference offered 318 sessions, including breakouts, lightning talks, BoFs, tutorials and Maintainer Track sessions.
1,824 companies participated, including 196 CNCF member companies.
Feedback from attendees was overwhelmingly positive, with an overall average rating of 4.35 / 5 of those surveyed.
The top two reasons people attended the event were for networking (34%) and to attend breakout sessions (36%).
The event was made up of 11% of women, up 1.5% from Austin in 2017 – while 40% of the keynote speakers were female and 14% of the track sessions were led by women.
With attendees from 66 different countries, the $300,000 in diversity scholarship funding provided by CNCF along with Aspen Mesh, MongoDB, Twistlock, Two Sigma and VMware resulted in 144 applicants receiving travel and/or conference registration compensation.
Almost 100 media and analysts attended the event, a 72% increase from Austin in 2017

KubeCon Gets Bigger and Bigger!
Taking place December 10- 13 in Seattle, KubeCon + CloudNativeCon North America 2018 was the biggest KubeCon ever. The event was so popular that it not only sold out to 8,000 attendees, but the waitlist surpassed another 1,000. Thanks to the live stream, 1,580 people who could not attend tuned into the the keynote sessions.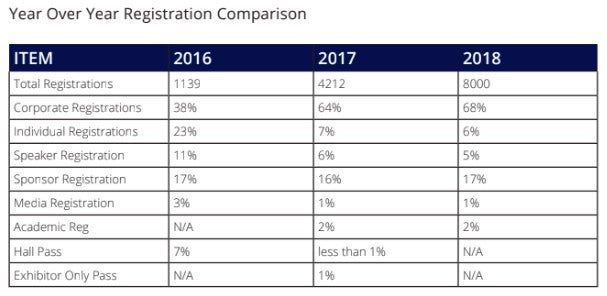 Attendees expressed interest in all CNCF projects, with Kubernetes (72%), Prometheus (42%), Helm (32%) and Envoy (28%), leading the charge.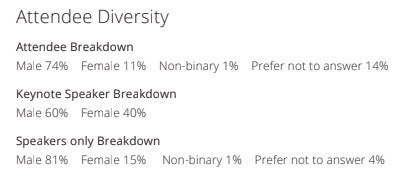 Women Shine at KubeCon
KubeCon + CloudNativeCon North America 2018 was a great event for the women in our community! Female attendance grew by 1.5% over the previous year, and there was a huge presence of women as keynote and track session speakers. In fact, 40% of the keynotes were given by women. While at the event, attendees had the opportunity to attend activities to promote diversity of all kinds and the EmpowHER evening event, sponsored by Comcast, attracted more than 200 participants.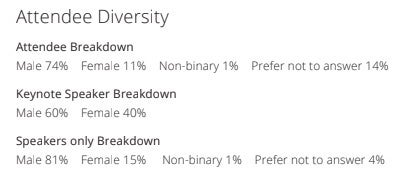 A growing list of end users
As cloud native technologies are increasingly adopted in the enterprise, end users were abound at KubeCon + CloudNativeCon North America 2018! With an acceptance rate of roughly 2x that of previous events, attendees had the opportunity to hear compelling insights from end user companies implementing cloud native technologies, including BlackRock, Fairfax Media, T-Mobile, USA Today, Intuit and more!
Co-Located Events
A record-breaking 26 co-located events took place during KubeCon + CloudNativeCon North America 2018 from a number of different companies. Three of these events – Envoycon, Observability Practitioners Summit and Kubernetes Contributor Summit – were put on by CNCF and sold out far in advance!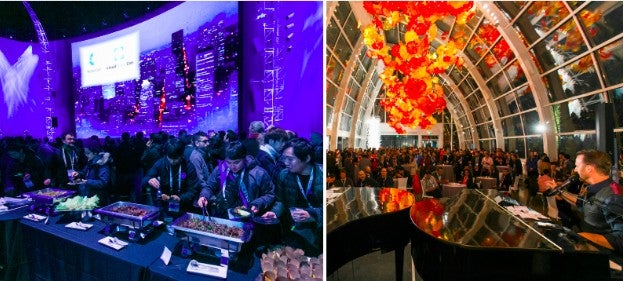 What reporters and analysts are saying
More than three dozen news announcements from our member companies resulted in many insightful and compelling articles from media and analysts. Here are some highlights:
Save the dates for 2019!
Registration is open for KubeCon + CloudNativeCon Europe 2019, which will be taking place in Barcelona from May 20-23.
KubeCon + CloudNativeCon + Open Source Summit China will be happening from June 24-26. Registration is now open and the call for speakers and proposals are due February 22.
And finally, we will be in sunny San Diego for KubeCon + CloudNativeCon North America from November 18-21.
Hope to see you there!