By Jared Watts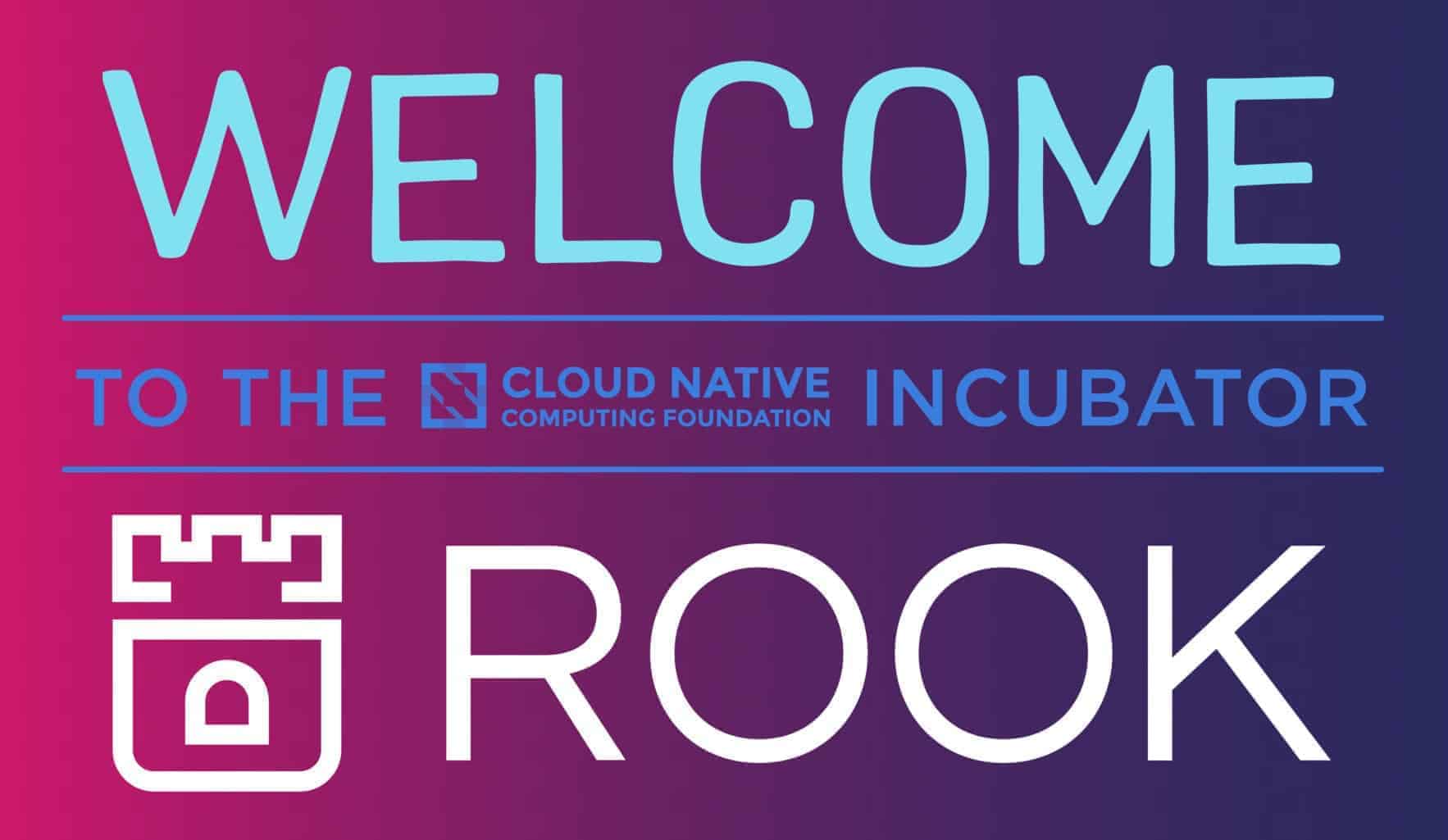 Rook, an open source cloud native storage orchestrator for Kubernetes, was the first storage project accepted into CNCF back in January of this year. Today, roughly 8 months later, we are excited to announce that the TOC has voted to officially move Rook out of the sandbox entry stage and up to the CNCF Incubator, alongside such projects as gRPC, Envoy and Helm.
We want to extend a thank you to the community who is continuing to help develop Rook into what it is today. In that short amount of time we've seen 13x the number of container downloads, doubled the number of GitHub stars and most importantly doubled the contributors to Rook.
While we invite you to read more on the Rook blog, we wanted to highlight some of the work the community has done together. We've worked on two major releases over the past 8 months, the 0.7 and the 0.8 releases, which included significant features and improvements. Some of the highlights of the releases include:
Rook Framework for storage providers turns Rook into a general purpose cloud-native storage orchestrator that now supports multiple new storage solutions with reusable specs, logic, policies and testing.
CockroachDB and Minio support and orchestration shipped in v0.8. Support for Network File System (NFS) has been merged to master and work on Cassandra, Nexenta, and Alluxio are all ongoing.
Ceph support graduated to Beta maturity, taking a major step towards being declared stable.
There are many different ways to get involved in the Rook project, so please join us in helping the project continue to grow on its way to the final stage as a CNCF hosted project: graduation! You can learn more on the Rook website + get involved in the community on GitHub or Slack.