There is no single route into technology. In fact, CNCF Ambassador Raphaël Pinson proves that sometimes the most unexpected careerpaths can turn out to be the most rewarding.
Raphaël originally set out to become a doctor, but failed the highly competitive French medical studies exam – just 20% of examinees pass. Progressing through a few options, including chemistry, aeronautics, and mechanical engineering, Raphaël didn't find his calling until a friend tipped him off to Ubuntu.
"It was 2007 and I'd dropped out of mechanical engineering school and Ubuntu had just started the year before. I had a lot of time on my hands and decided to contribute to the Ubuntu KDE community, because I was using KDE, and got core uploader rights pretty quickly," he said.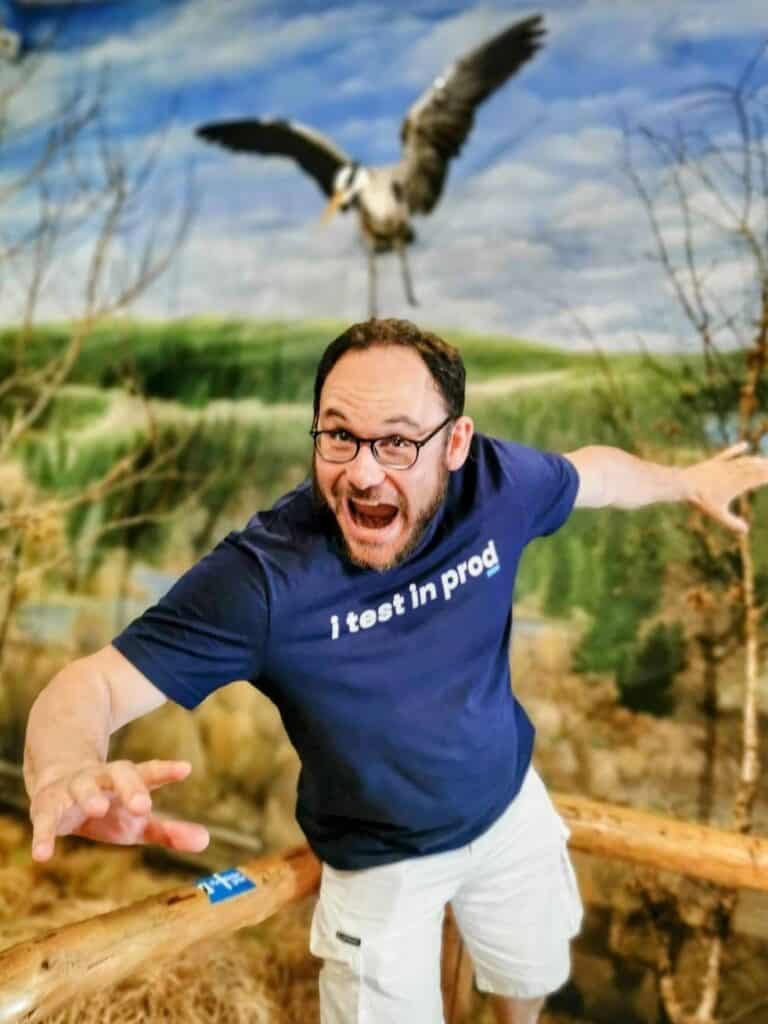 No degree, no job?
Heading to Paris to look for work, Raphaël wanted to pursue tech, but found the barriers to entry were incredibly high.
"I didn't have any diplomas or anything, and all the companies said: 'come back when you have a Masters Degree in engineering, because we can't hire you without this, but you have good experience'."
Then he met with a global telecoms organization who were impressed with his Ubuntu contributions and immediately gave him a job as a systems engineer, which came as a surprise for Raphaël.
"At the time I thought, I'm not a systems engineer, I don't have a diploma. But this company said: 'well that's our problem, you do the work, we do the contract.' And so that's how I started."
During the six years he spent there, he learned everything he could about systems engineering. Although Kubernetes wasn't around at the time, Raphaël found himself in charge of CFEngine, automating the installation and configuration of services, which led him into configuration management and DevOps. From there he stepped up in the DevOps movement, first with Puppet, then later with Docker and Terraform, and today with Kubernetes and Cilium.
Contributions lead to opportunities
Having got his start in tech through open source contributions, he's now dedicated to helping others who are entering from different career paths.
"I think in our field it might be hard in the beginning to get started. Although I'm happy because over the years I've also had the opportunity to see young people that didn't have any degrees and pull them in because they clearly had the skills. It's great to give back this opportunity that I got."

Raphaël Pinson
In fact, his contributions keep opening doors for Raphaël. Today he works as a Senior Solutions Architect at Isovalent – a role he found through his contributions to the cloud native ecosystem.
"Just before the Covid 19 lockdown, I was part of the organizing group for a French-speaking cloud native meetup in Lausanne. Our first meeting was the week before the pandemic struck and everything was shut down – I think five people showed up and we had tons of food and didn't know what to do with it!
"But then for the next three years we held our meetups online and in English so we could attract a large gathering of people, and that was really interesting because I got to invite a lot of people from different projects. That's also how I actually first got in touch with Thomas (Graf CTO & Co-Founder) from Isovalent, and that's what led me to where I am today."
Bridging the DevOps divide
Today Raphaël contributes to Cilium through his role – and his past experience has proven extremely helpful.
"I was super happy when I started contributing to Cilium because it's a complex project, although it was a bit daunting at first because I don't come from a networking and security background. But I found it interesting and it's fantastic to have this flexibility between the tools and between the different domains within cloud native, and seeing what you can bring from your experience in one field into another."

Raphaël Pinson
Alongside he's also dedicated to helping demystify DevOps and helping developers better understand the different processes involved, and has presented at multiple events, including the recent KCD Zurich.
Mentors and Mentees
From his very first foray into Ubuntu, Raphaël has always placed a high value on contributing back, and he credits his early mentors with helping him to develop not only his technical skills, but his passion for helping others to develop theirs.
"I was lucky when I started contributing. I had some amazing mentors, people that took 10 hours to show me how a package worked and how to build one. I had no idea how to code in bash, you know? These people deserve a badge of honor for the patience they had with me!"

Raphaël Pinson
He also advises folx getting started that small contributions, even fixing a typo, can quickly snowball into something more powerful.
"It's little things, but the maintainers will see your name come up again and they will notice that you're active and that you want to help. And then if you submit something harder, something more complex, maybe with code and you're struggling with it, they'll be more willing to help because they know you've been benevolent in helping the project in the past."
Get Involved
If you're feeling inspired by Raphaël's cloud native journey, why not start yours? We welcome all contributors, whether you're a coder or a creative. You can find out how to take your first steps on the contributors page and join the community conversations on the CNCF slack channels.
Don't forget to check out the CNCF Job Board if you're looking for your next cloud native opportunity, or for the next great person to join your team!