Miranda Jaramillo, software engineer at The Trevor Project, didn't plan on a career in technology. After studying physics in college, finding a job as a researcher in her native Mexico proved difficult. As she pivoted towards technology, uncertain about where it would ultimately lead, there was one thing she felt sure of:
"When I started in the tech industry, I didn't want to be part of a big company; I wanted to be part of something that could help others."

Miranda Jaramillo
Miranda began educating herself about software development via online content, such as documentation, online courses, and YouTube, bolstering the coding skills she learned competing in highschool robotics competitions. After earning a Diploma of Education in Computer Engineering, she went onto a stint at nonprofit tech accelerator OSLabs. There, she discovered the Cloud Native Computing Foundation and its hosted events, such as KubeCon + CloudNativeCon. Following her introduction to Kubernetes, she helped form the open source project Neptune, a lightweight monitoring tool for Kubernetes clusters.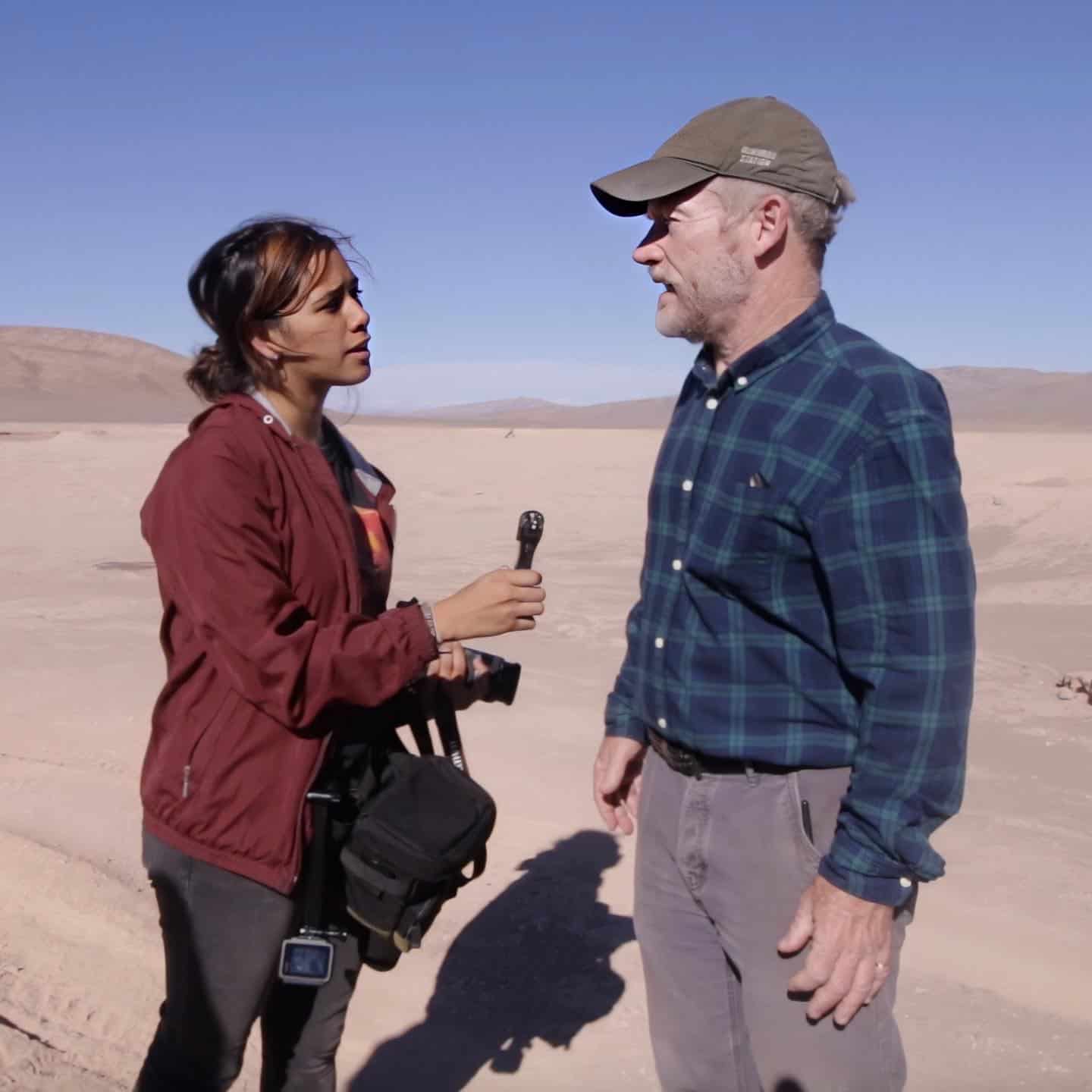 Open source enablement at nonprofit orgs
Miranda eventually found a way to blend technology and social impact as a full stack developer at The Trevor Project, which aims to prevent suicide amongst LGBQT+ youth. She notes that the cost efficiency of open source is a big boon to the nonprofit organization, where she helps to develop and maintain the infrastructure that runs the phone, text, and chat services through which counselors reach individuals. "I'm just on the software side, but I feel awesome knowing that every minute that I spend on the computer, and building all that infrastructure, is helping thousands of people," she said.
Aside from her work at the Trevor Project, Miranda is a mentor at Microsoft's TecnolochicasPRO, a free bootcamp for Mexican girls aged 18-24 interested in front-end development. She sees it as a step towards her larger goal of bringing opportunities for community-driven learning and innovation – such as she's gained through CNCF – to Mexico's technology space. "Being [at KubeCon] is a huge opportunity because I can share with a lot of people and I can learn a lot also," she said.
Upleveling tech learning and innovation opportunities for all
Miranda is trying to do her part to improve the landscape for startups and technologists in Mexico. She is currently exploring how to set up regional events like code challenges and developer days in the country. "I'm still trying to figure out the logistics of that, because it's hard – even getting all of the contacts for the sponsors and the placements where the events could be in Mexico. But I'm working on it," She said. 
Alongside, Miranda is working hard to create a safe community of underrepresented people in Tech, including women, non-binary, and people from LGBTQ+ community, to not only share resources and knowledge, but to inspire careers in tech.
In October, she presented an interactive AI and coding workshop for beginners at the Lesbians Who Tech Summit, is part of Mentors of Women TechMakers by Google, and regularly publishes social media content to inspire and encourage others to pursue a career in Tech, and to contribute to the open source community.
For now, Miranda encourages people to jump into cloud native – if not in person, then virtually.
"The community is already very open, and very generous, and very unique, and it always wants to share everything. And then you just need to ask for help and say, 'Hey, I'm new, can I get some mentoring or something? I'm pretty sure they can approach me and I'll teach them whatever they want or just put them on the right track." 

Miranda Jaramillo
Get involved
If you're feeling inspired by Miranda's cloud native journey, why not start yours? We welcome all contributors, whether you're a coder or a creative. You can find out how to take your first steps on the contributors page and join the community conversations on the CNCF slack channels.
Don't forget to check out the CNCF Job Board if you're looking for your next cloud native opportunity, or for the next great person to join your team!