What do containers and cookies have in common? The answer is Kaslin Fields, who blends her deeply technical background with fun, creative communications to help thousands of folx around the world learn about containers. From chairing SIG Contributor Experience, to her role as a CNCF Ambassador, Kaslin proves that soft skills, like speaking and listening, are just as important as technical skills in #TeamCloudNative.
Majoring in computer science at Virginia Tech, Kaslin interned at Microsoft and NetApp, eventually taking a job with the latter as a Hybrid Cloud Architect. After a subsequent stint as a Cloud Advocate at Oracle, she assumed her current role as a Developer Advocate at Google. According to Kaslin, it's her soft skills that give her an advantage in her work.
"My career is totally built around those types of skills," she said. Communication skills in particular – speaking, writing, listening, learning and teaching – have served her and those she works with well.
For example, Kasin had a colleague at NetApp, Jonathan Rippy, who was passionate about containers and taught her all that he knew. Later, a new internal team sought members with expertise in containers to educate employees about their use and impact. Thanks to the hours she'd spent simply conversing and learning from her colleagues, Kaslin was prepared for the role and accepted it, transferring from North Carolina to Seattle. 
From Cookies to Containers
Working with containers day-to-day in her new role, Kaslin also had to confer her knowledge to container novices in the office.
"It was half-and-half, engineering and sales, and the sales folks were always coming over to ask me about containers. So I came up with this cookie analogy that made it fun, approachable, and easy to remember."

Kaslin Fields
Kaslin further honed her public speaking skills by giving talks at local meetups, educating audiences with the cookie analogy. Eventually, this evolved into a Lightning Talk she gave at KubeCon + CloudNativeCon 2019 EU in Barcelona.
Throughout her career, Kaslin developed a love of conveying technical information in easy-to-digest packages. This helps her excel in her job at Google, as well as in her duties as a CNCF ambassador and the chair of Kubernetes Special Interest Group (SIG) for Contributor Experience.
In her spare time, she also creates educational cartoons and posts them on her website, Kaslin.rocks, to teach visitors about containers, Kubernetes, and other topics.
"Every job you have in tech is about learning new things. I learn quickly and then I teach others what I've learned."

Kaslin Fields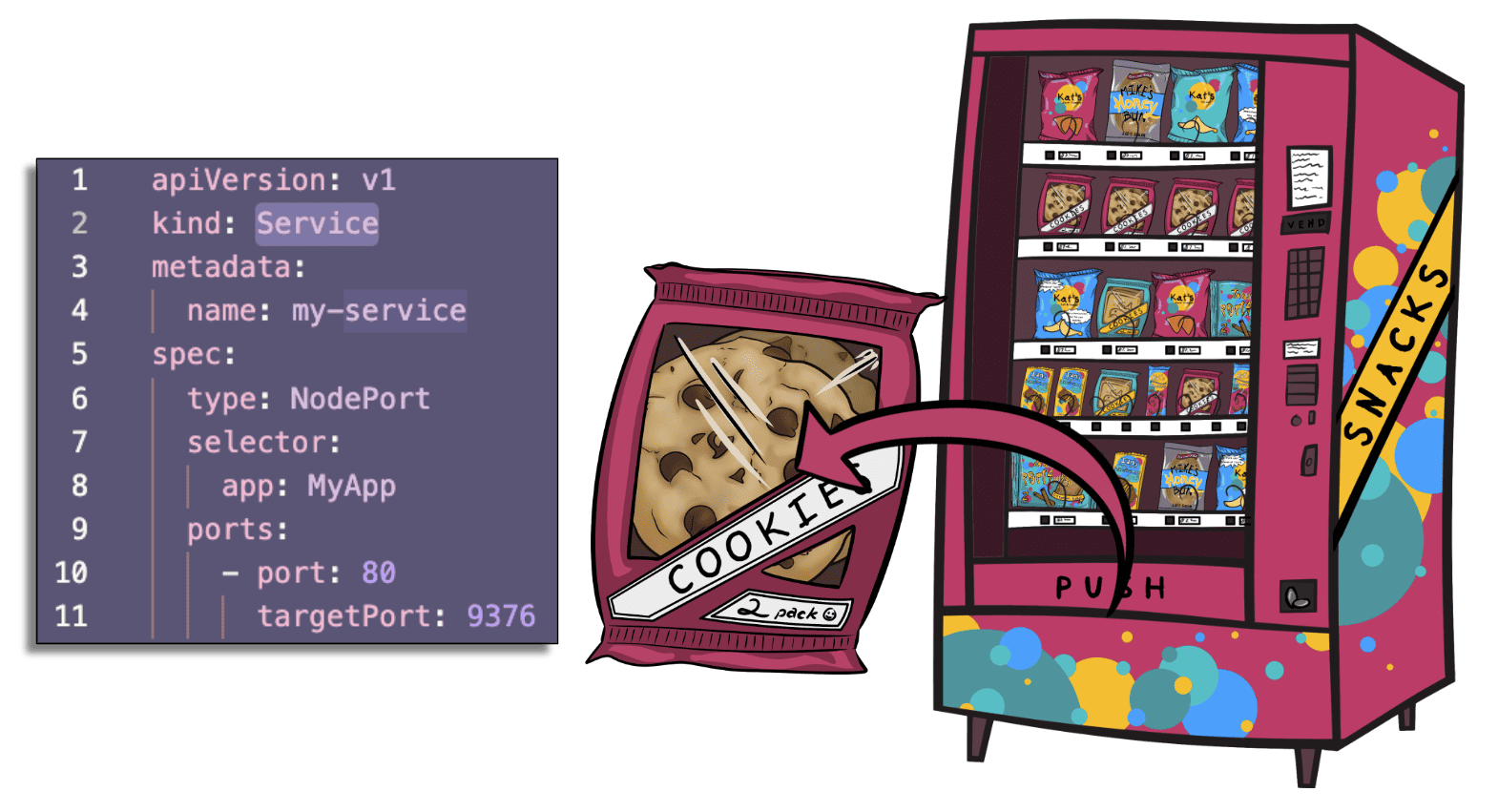 (Image from Kaslin.rocks)
Soft skills for all!
Simply contributing to an open source project requires soft skills, like communication, Kaslin said. In fact, quoting Nadia Egbhal's fantastic book, "Working in Public," the etiquette of contributing – not the technical work – is what can make many open source newcomers nervous. As part of the Kubernetes Contributor Communications team, she's enthusiastic about helping people clear initial hurdles and get involved. Its well-attended weekly meeting is her most important contribution to Kubernetes thus far, she says.
Even developers who get into tech expecting to focus purely on engineering generally have to tell someone why they're writing that code, Kaslin explained. "There's always going to be soft skills in there no matter how much you try to escape them, so you might as well develop them into something you're comfortable with.'
Get Involved
If Kaslin's communication skills have inspired you, why not lend your expertise to the cloud native ecosystem – there are a number of shadow roles open on the Kubernetes Contributor Communications team. Or how about diving into your favorite project's tech docs?
And if you're feeling motivated to create your own content, tag us on Twitter @CloudNativeFdn and share the great work you're doing! Plus you can always go to Cloud Native Contributors to start contributing today.