A growing slate of software projects and conferences packed with practitioners keeps cloud native bustling. Some may enjoy jumping in anywhere and going where the twists and turns take them. For others, navigating the space and locating relevant information can seem overwhelming. Thankfully, CNCF Ambassador Guy Menahem has volunteered to serve as a helpful tour guide. 
Based in Tel Aviv, Israel, Guy is a Solution Architect at Komodor, where he helps organizations adopt Kubernetes and solve the challenges it introduces. Off the clock, he helps point cloud native peers towards the best avenues to success. His favored medium is online content — videos, webinars, blogs, etc. — which he releases across channels such as YouTube, LinkedIn, Spotify, and Twitter.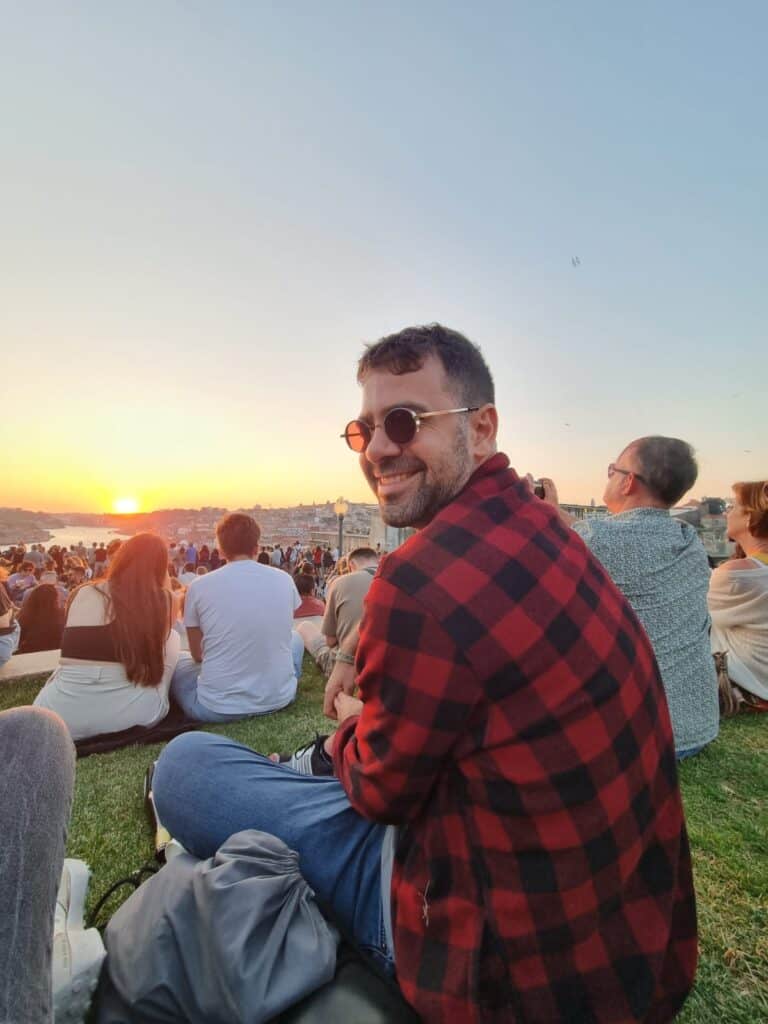 "Not about tech"
Leading up to the last KubeCon + CloudNativeCon EU event, Guy realized that attendees — 60 percent of whom were newcomers — may have a hard time choosing from the many talks and keynotes. So he did the natural thing for an avid YouTuber: He made a roundup video for his channel, "The Good Guy." "I really like this video because it's not about tech. It's about how to extract information from the wide variety that we have in this event," Guy said of the clip. 
"Not about tech" might also describe some of the end-user stories Guy has been producing for his channel. These stories take the audience through a user's journey from the problem phase to the cloud native solution, and explain the "why" behind their strategy.
"What we want is to narrow it down to make sure that we understand the [organizational] value, because in tech, people are more likely to think about the tech value."

Guy Menahem
Sometimes, of course, it is about the tech — and Guy digs for gritty details that are useful to his audience. "One of the things that you're missing is not best practices, but how actual real-life architecture looks like," he said, adding that some are reluctant to share proprietary knowledge about their company's architecture. However, when they are willing, it is well worth the ask.
Would-be contributors: search for sleeper hits
As for would-be contributors to cloud native projects, Guy recommends taking the time to learn about a range of different-sized projects. "Everyone would like to have a contribution to Kubernetes. But the fact is that it's very hard to contribute," he said, noting the need for deep knowledge about the workings of the platform.
Smaller projects can provide an accessible entry point to contributing. To get a quick crash course, Guy recommends attending a talk on the maintainer track for a particular project. "For them, it's a 101, but for you, it's a deep-dive in one hour."
Also, don't write off obscure or quirky projects without diving in and evaluating their potential, Guy advised. For example, "Backstage is a huge project, but not a lot of people really wanted to implement that kind of platform," Guy said of the open platform for building developer portals now incubating within the CNCF. "So think about what you need and also open your vision about what is the future of the project and where they're going to," he concluded.
Get Involved
If you're feeling inspired by Guy's cloud native journey, why not start yours? We welcome all contributors, whether you're a coder or a creative. You can find out how to take your first steps on the contributors page and join the community conversations on the CNCF slack channels.
Don't forget to check out the CNCF Job Board if you're looking for your next cloud native opportunity, or for the next great person to join your team!