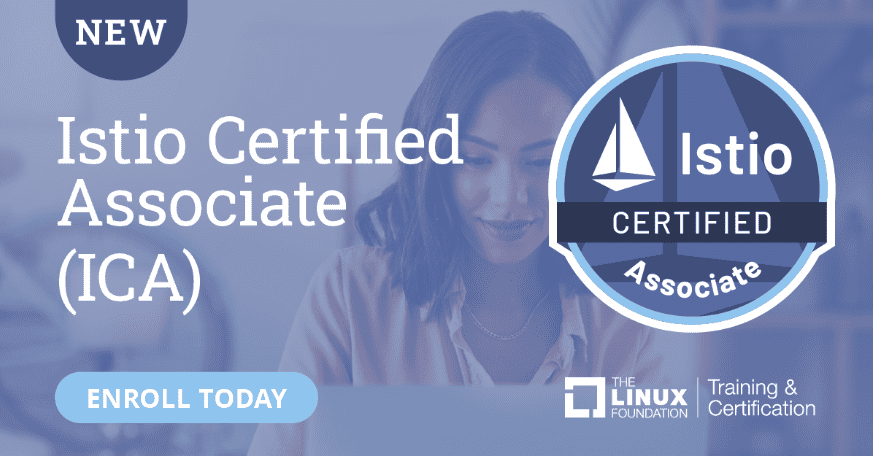 Hey there, cloud enthusiasts! We've got some exciting news to share with you. The Cloud Native Computing Foundation and Linux Foundation Training & Certification have just launched the Istio Certified Associate (ICA) certification. This new certification is all about connecting, managing, and securing microservices, and it's perfect for anyone working in today's complex cloud-native environments.
So, what's Istio all about? Well, it's a technology that helps enhance the performance, reliability, and security of applications, especially in Kubernetes-based container orchestration systems. It simplifies service-to-service communication and provides a unified way to manage and secure those interactions. If you're involved in optimizing applications and want to stay ahead of the game, this certification is for you!
Now, you might wonder why getting certified in Istio is such a big deal. Here's the scoop: Istio is driving the adoption and maturation of service mesh technology, particularly since it recently graduated from the CNCF. It's not just about using the technology; it's about making sure your IT professionals truly understand it. And that's exactly what the ICA certification ensures.
The exam covers various domains and competencies, including installation, upgrades & configuration, traffic management, resiliency & fault injection, securing workloads, and advanced scenarios. You'll have two hours to complete the tasks, and if you pass, you'll earn a digital certificate and badge to showcase your expertise. Just remember, the certification needs to be renewed every three years to stay up to date.
If you're ready to take your microservices management skills to the next level, it's time to enroll in the ICA certification. Don't miss out on this strategic opportunity to demonstrate your command of Istio! Follow the link below to get started:
We can't wait to see all the skilled Istio experts out there. Good luck on your certification journey!