Technology continues to change rapidly, and companies need workers competent in the latest skills to lead their industries and avoid falling behind.
But something needs to change, underscores a recent CNCF microsurvey of about 135 contributors from around the world.
That's because workers are not getting the training they need and want, largely because of a lack of time and money, and they want employers to pitch in more.
Meanwhile, the benefits of achieving new training and certifications are very clear. Almost 55% of respondents say that pursuing training and certifications helped them land a new job, and 67% say it left them feeling more engaged and fulfilled in their work.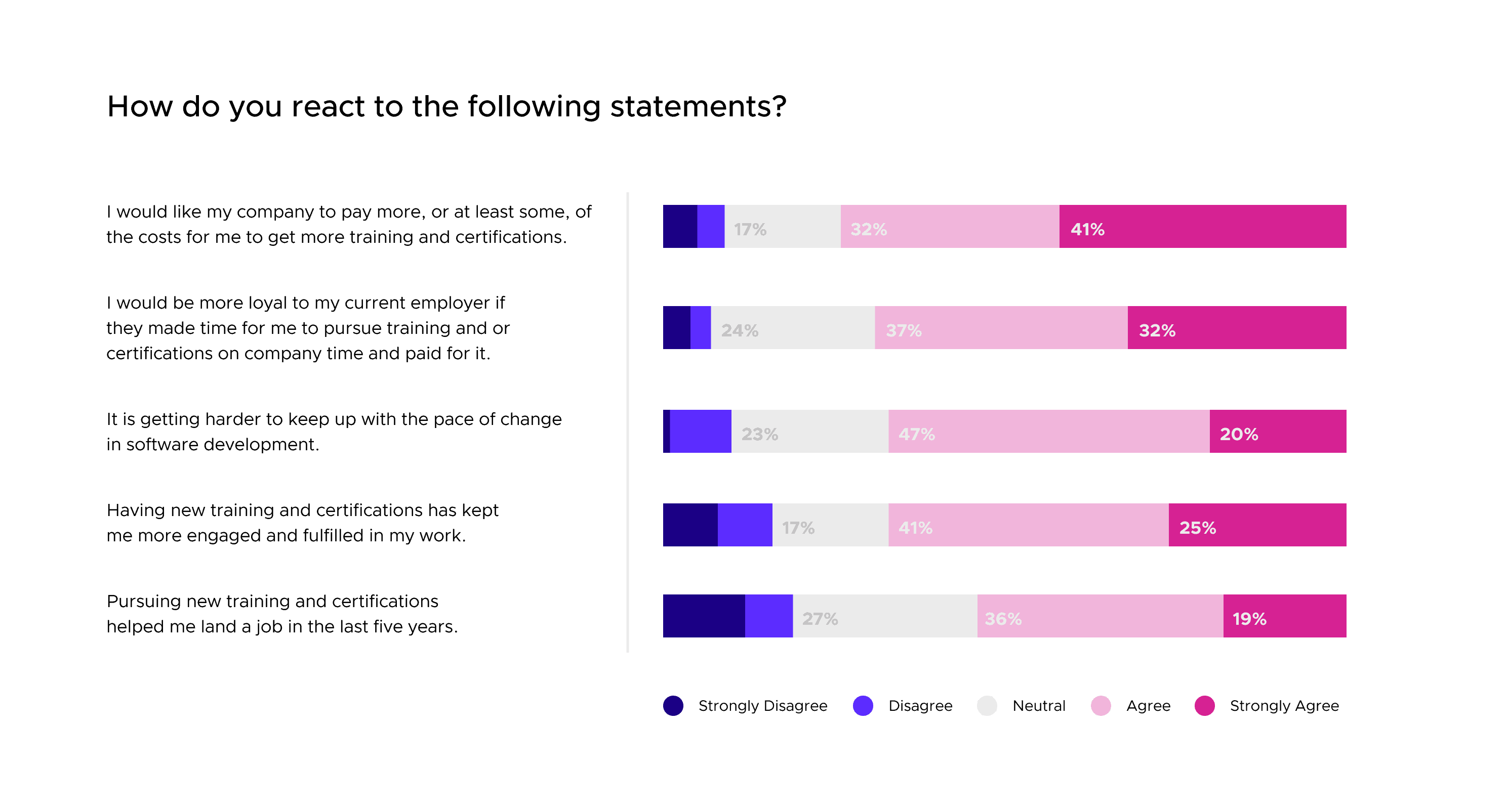 Digging deeper into the impact, 86% of respondents said completing new training and certifications or mentorships advanced their technical skills, with 76% also saying it helped their work confidence.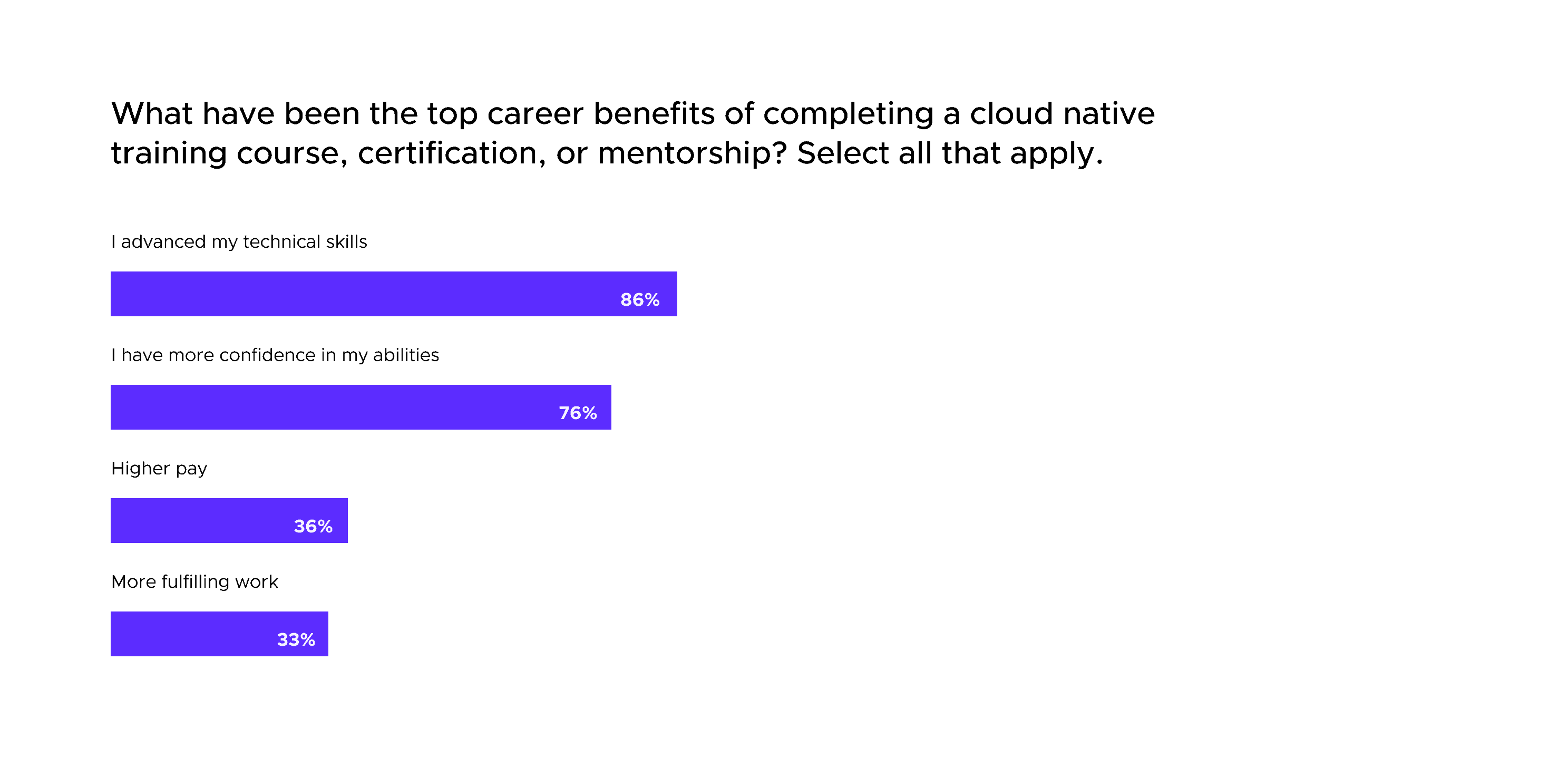 The payoff is literal, too. Almost 4 in 10 survey respondents, 36%, said they received higher pay as a result of completing a new training or certification. Of those who made more money, 53% received pay bumps of more than 11%.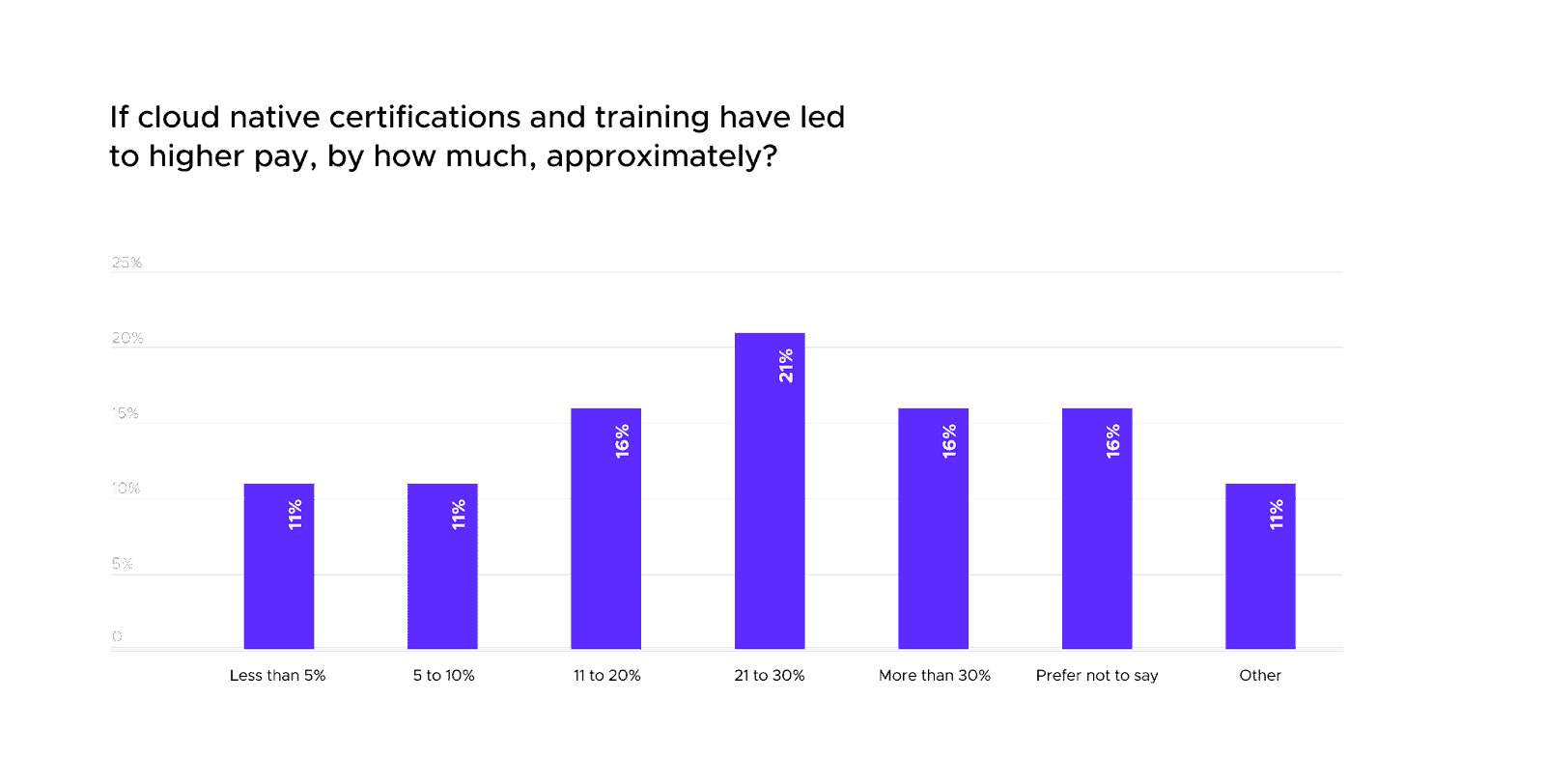 Barriers remain
More than half of the survey respondents, 52%, said their company fails to give them time to pursue certification and training, and 53% said companies don't pay for it.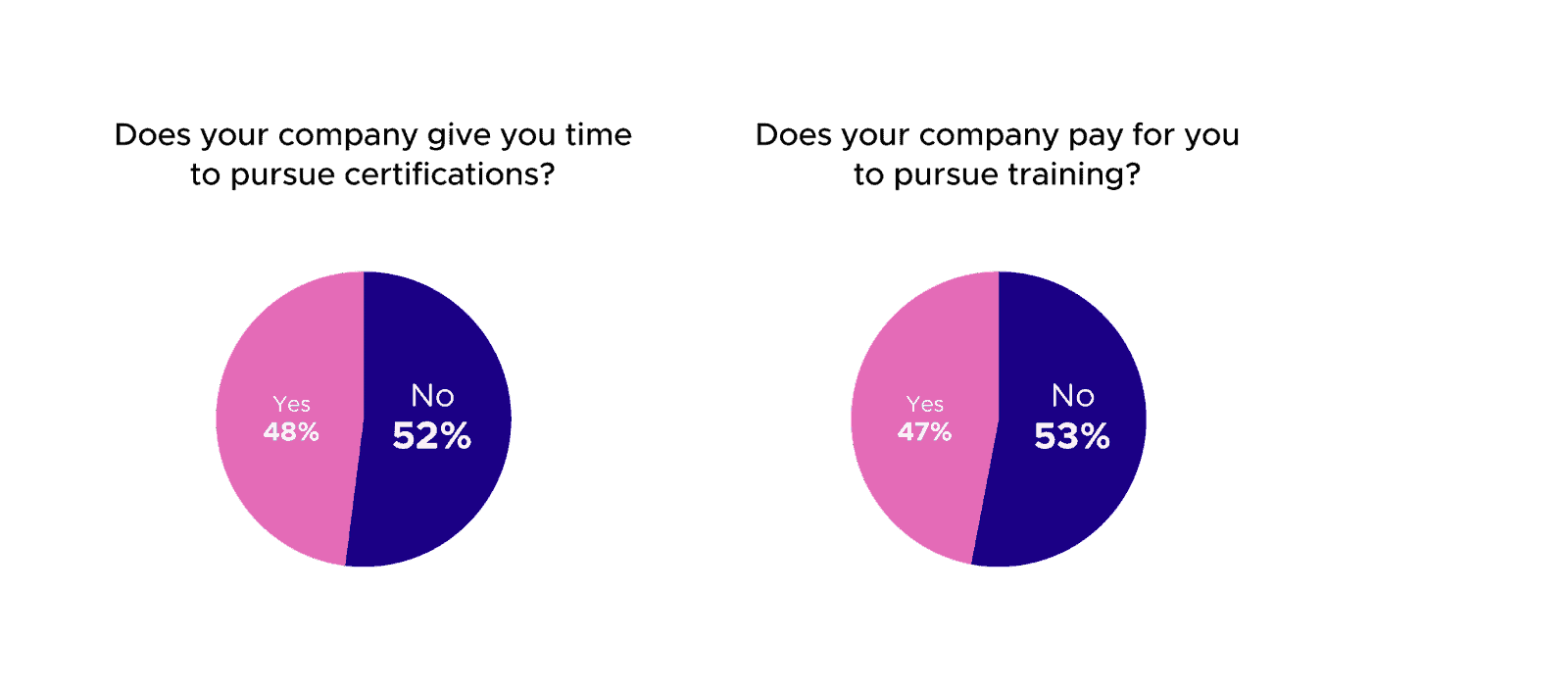 Both factors hindered development efforts. About 81% of respondents said cost prevented them from completing certifications in the past two years, while 43% cited time as a limiting factor. Cost and time were the top two constraints for training as well, selected by 62% and 36%, respectively.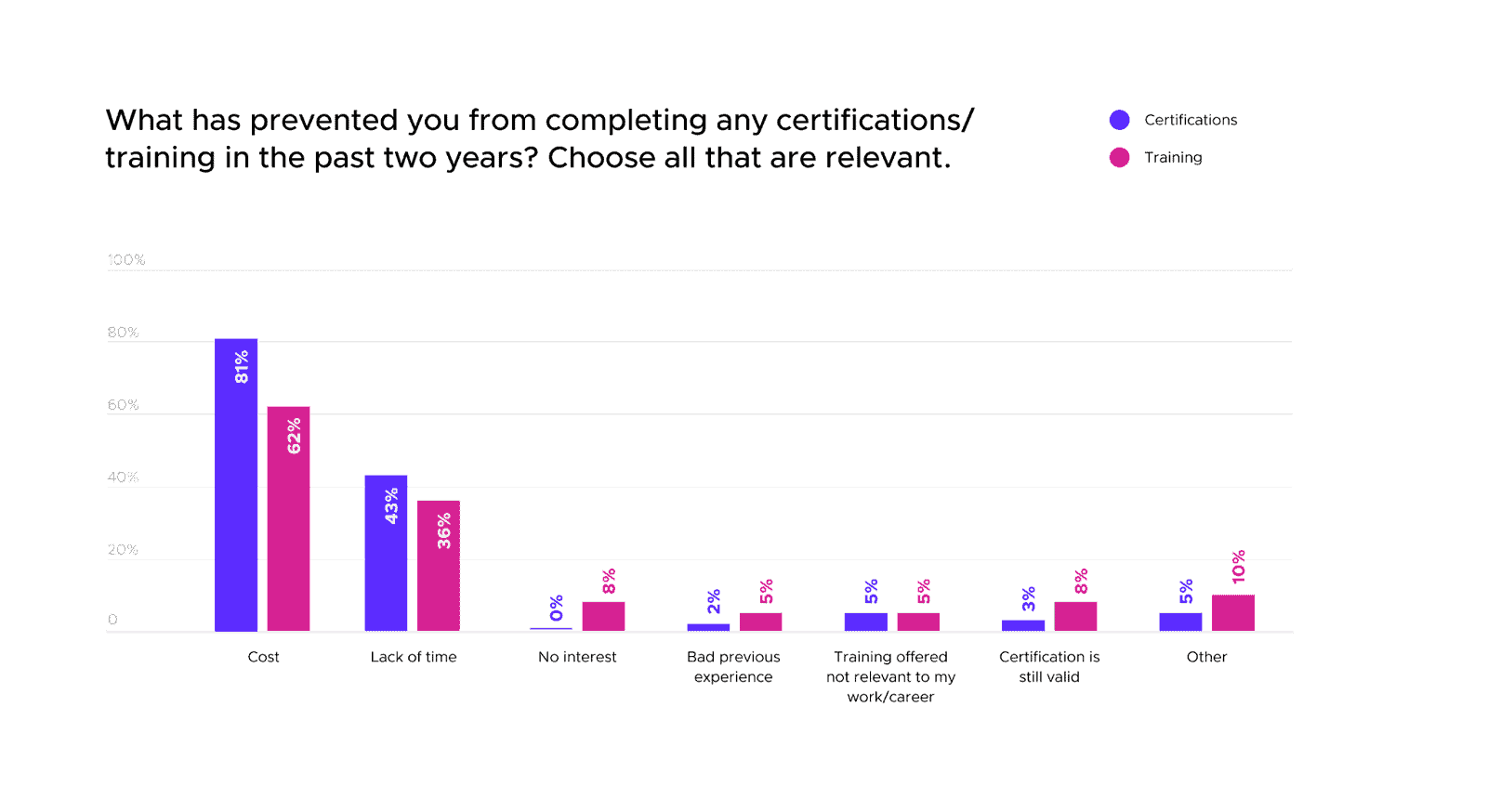 Not surprisingly, three-quarters of the survey respondents, 75%, want their companies to pay more, or at least some, of their training and certification costs.
Another large share of people (69%) said they'd be more loyal to their current employer if they had more time to pursue career development efforts.
That finding mirrors one found in the Linux Foundation Training State of Tech Talent 2023 survey from earlier this year. Training was identified as an increasingly important employee retention tool, with 50% of respondents citing it as a key incentive to stay with employers, up from 40% in a year earlier survey.
Companies need to respond
Companies may find they have fewer choices going forward.
Almost 67% of survey respondents said it is getting harder to keep up with the pace of software development. Without the time or money to pursue training and certifications, companies may find themselves lacking the skilled workers they need in today's highly digital economy.
New approach to learning
To make training and certifications more accessible to more people based on their schedules and more manageable for organizations to support with cost, the Linux Foundation recently launched a new subscription-based model, THRIVE-ONE, with options to fit different budgets and timing needs. With the subscription model, workers will more easily be able to access needed training without having to either pay themselves or ask their employer to pay each time. The subscription includes access to some of CNCF's most popular trainings, as well as access to certification exams, which provides significant cost savings for individuals and organizations and is not commonly included in other subscription models.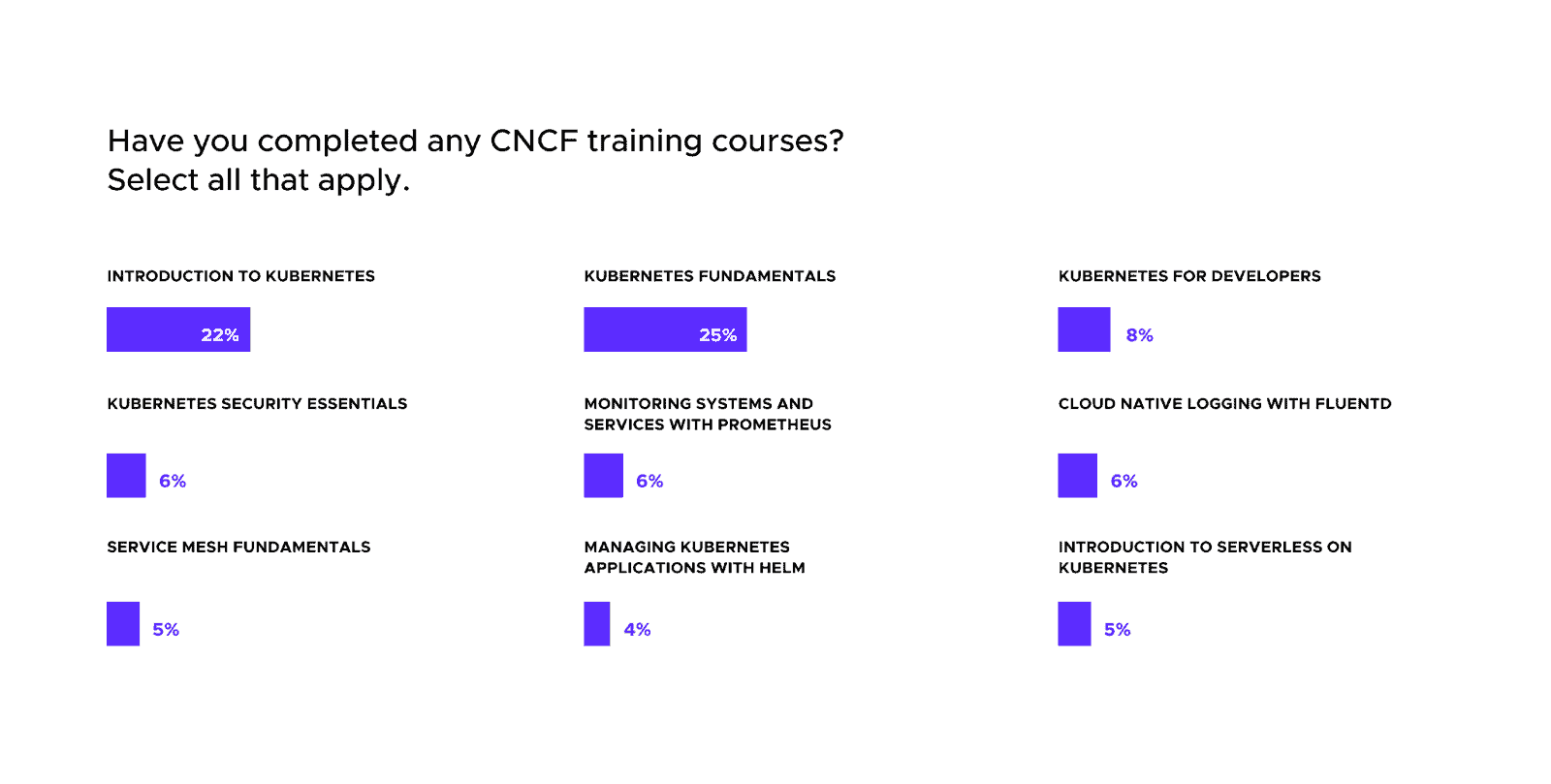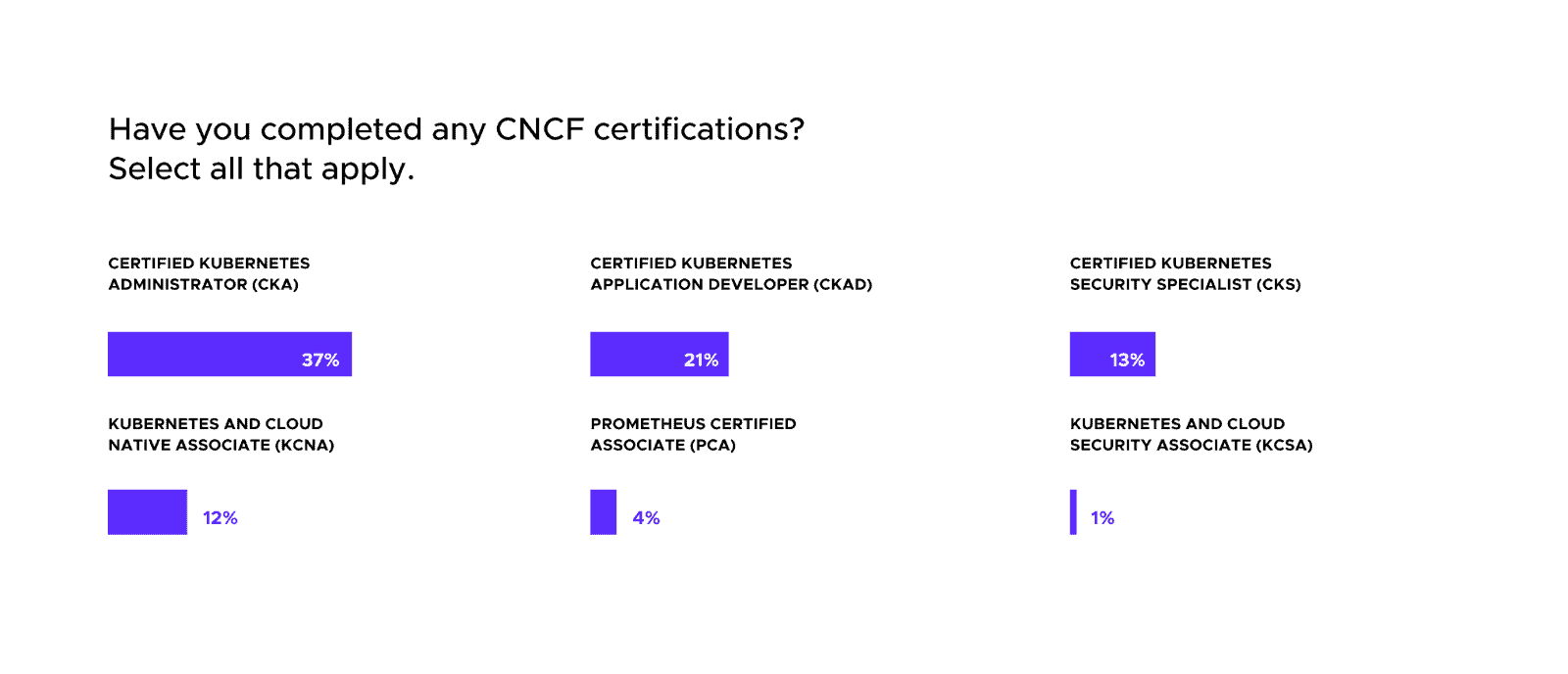 According to the survey, CNCF's most popular trainings were Introduction to Kubernetes and Kubernetes Fundamentals, while the most popular certifications were Certified Kubernetes Administrator (CKA) and Certified Kubernetes Application Developer (CKAD). CNCF currently offers six certifications focused on cloud native technologies, including the Kubernetes and Prometheus projects, with plans to add new certifications and trainings on additional tools and techniques during the next KubeCon + CloudNativeCon North America. Join the community in Chicago and virtually from November 6-9 to advance your career growth and "Architect Your Future!"