Guest post by Amanda Katona, Director of Community Engagement, VMware
If you watched KubeCon + CloudNativeCon Europe 2023 from the sidelines like me, then this post is for you!
Total read time: 5–10 minutes
Watching KubeCon + CloudNativeCon Europe from my home office in San Diego was… well, let's just say I've never been more inspired to submit a call for proposal (CFP) by June 18th than I am right now!
To gather more CFP ideas, I read many articles and asked some friends to share their main takeaways from Amsterdam. Here were the top four takeaways from the event:
Conference in Amsterdam (the fun)
The conference in Amsterdam was fun, refreshing, and the hallway track was lively. Friends gathered in person, empathy was gained, technical decisions were debated like the good ol' days of sitting on the floor in Berlin, folks across companies were talking, high-fives across drinks were had, and many sight-seeing bike trips were made.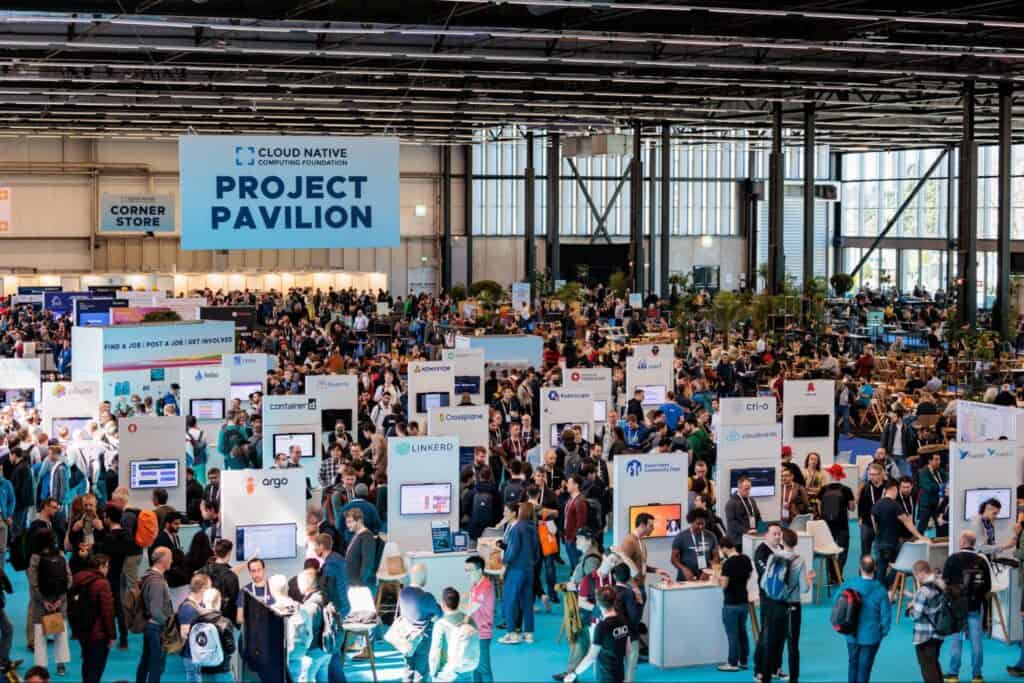 Long-term support (the practical)
The Kubernetes Community is pulling together to tackle long-term support (LTS) for Kubernetes. This is such an important topic across the ecosystem that an unconference session for upstream long-term support was held during the Kubernetes Contributor Summit, which led to reviving WG-LTS and KEP-3935 (support for oldest nodes with newest control planes) actively being worked on. In the meantime, Microsoft announced that the Azure Kubernetes Service (AKS) would be offering LTS for Kubernetes 1.27 which signals a commitment to long-term support. In any case, I can't wait to see us make progress here.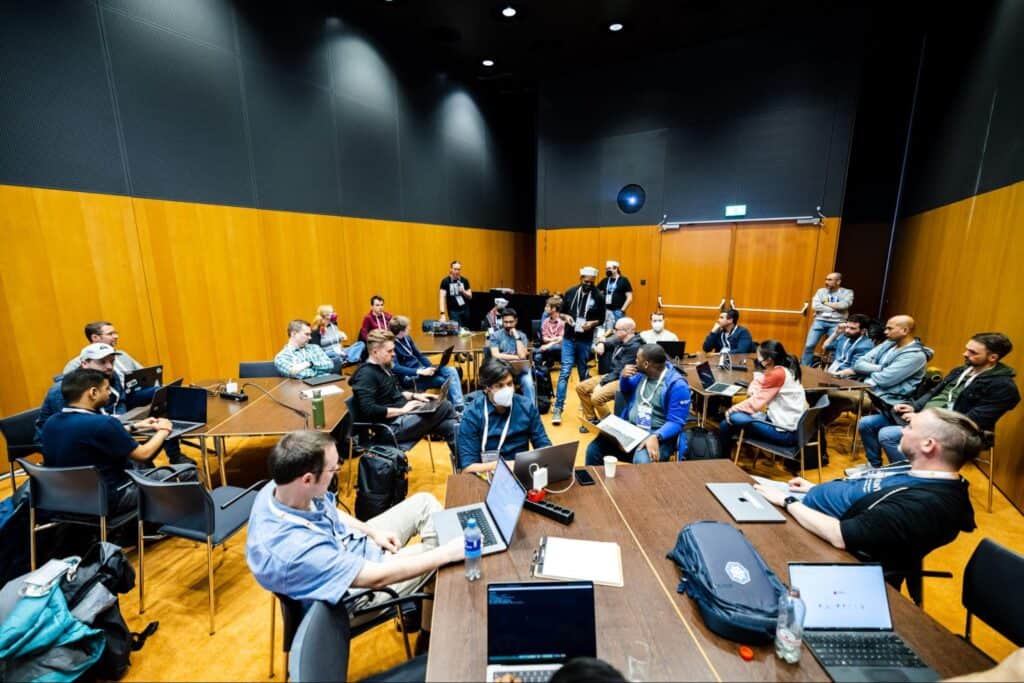 Developer experience (the tough nut)
Although we haven't solved the developer experience gap yet, there is a lot of effort being made. Many vendor demonstrations focused on improving the developer experience and delivering a smoother path to production. Folks want self service, security, and deployment at scale which was clear from the results of the State of Kubernetes 2023 survey, where 53 percent of folks said data security, protection, and encryption is the most useful category of tools for Kubernetes in production.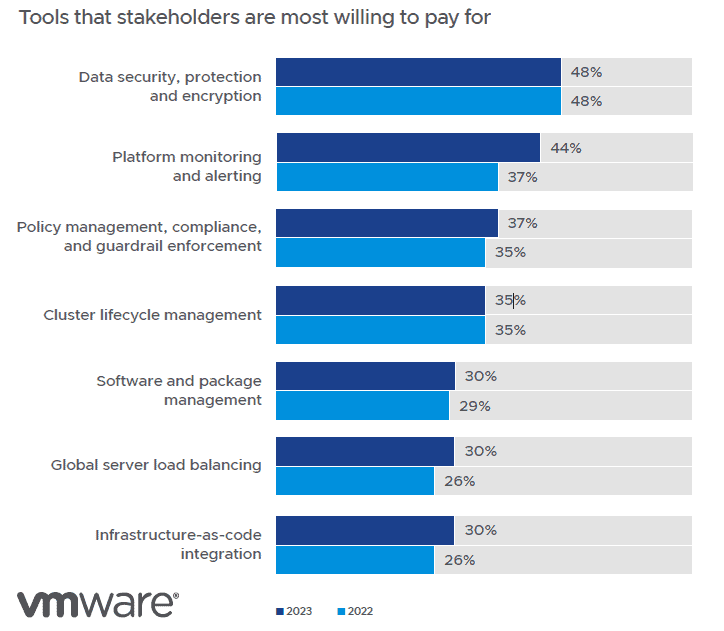 [SOURCE: State of Kubernetes 2023]
Developer platform GUIs and internal developer portals were also a theme in the exhibit hall, and the Cloud Native Computing Foundation (CNCF) project Backstage threaded through the fabric of the booths. Additionally, tools like Tilt, which abstract the developer experience away from kubernetes, are increasingly common. I'm looking forward to watching the Youtube of this talk once it posts: Tilt Your World! Lessons Learned in Improving Dev Productivity with Tilt.
Internal developer platforms (the future)
Internal developer platforms, run as products by platform engineering teams, have gained significant momentum. In fact, there's been a lot of media coverage so far on platform engineering. The shift into the platform as a product mindset and the emergence of platform engineering teams provide many benefits. The rise of platform engineering and the platform as a product mindset are critical disciplines for organizations to foster. This will reduce redundancy by creating a shared service and can free up end users from the burden of building out their own operating environment. Gartner Research offers a conceptual diagram for framing the platform engineering discipline. Read the full report Top Strategic Technology Trends for 2023: Platform Engineering.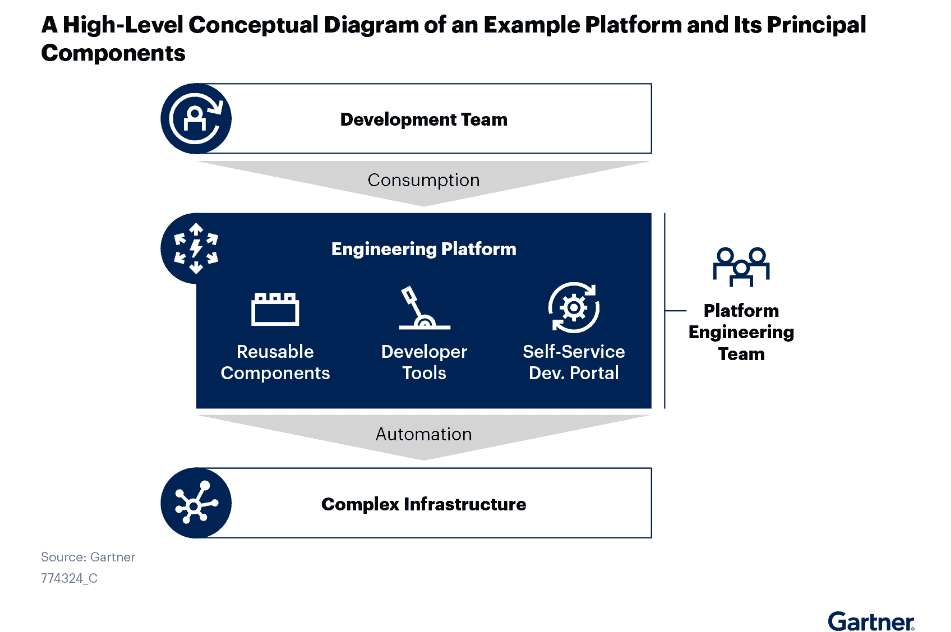 [SOURCE: Gartner Research Inc.® "Top Strategic Technology Trends for 2023: Platform Engineering." October 2022.]
Looking ahead
These trends demonstrate the continued evolution of Kubernetes as a platform and its growing importance to enterprises. When I look forward to KubeCon + CloudNativeCon North America in Chicago though, I am most jazzed to learn how we are integrating generative AI into technologies, documentation, and support. How is AI going to impact the trends? In the short time until November are we really going to see the shift of AI freeing up more minds to tackle the harder issues like LTS? Are developers really going to have a smoother experience because we've taken away the day-to-day minutiae? I, for one, hope to find out the answers to these questions, but will try out what I can and submit a talk on my experience.
This is going to be a wild ride!
Let's put together a great conference for Chicago—the call for proposals is open!
DATES TO REMEMBER:
CFP opens: Wednesday, April 26
CFP closes: Sunday, June 18 at 11:59 PM Central Time (UTC–-5)
CFP notifications: Monday, August 28
Schedule announced: Wednesday, August 30
Event dates: November 6–9
See you there!