Project post by Prithvi Raj, Community Leader, LitmusChaos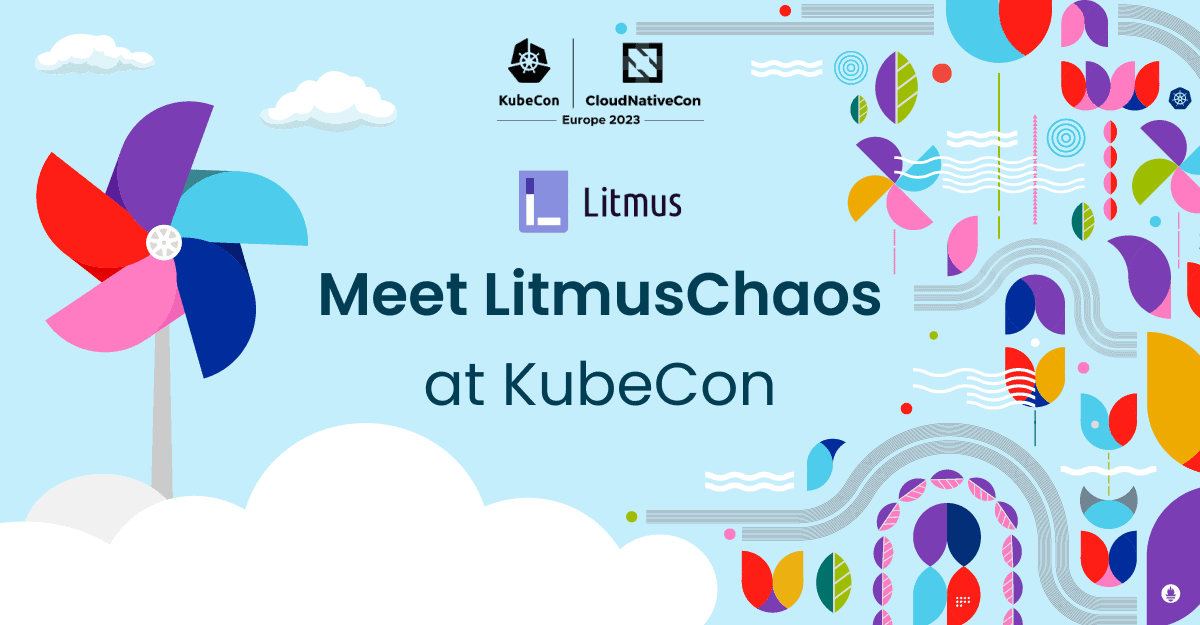 KubeCon + CloudNativeCon EU 2023 kicks off in Amsterdam a couple of weeks from now from April 18-21. After a fantastic couple of days at Chaos Carnival 2023, the LitmusChaos project is excited to announce its attendance at KubeCon EU this year be attending, so meet us at booth #18—Project Pavilion, we'll be there from the 19th of April, 10:30 am onwards!
Project Pavilion Hours
Wednesday, April 19: 10:30 – 21:00 (includes KubeCrawl + CloudNativeFest from 18:00 – 21:00)
Thursday, April 20: 10:30 – 17:30
Friday, April 21: 10:30 – 14:30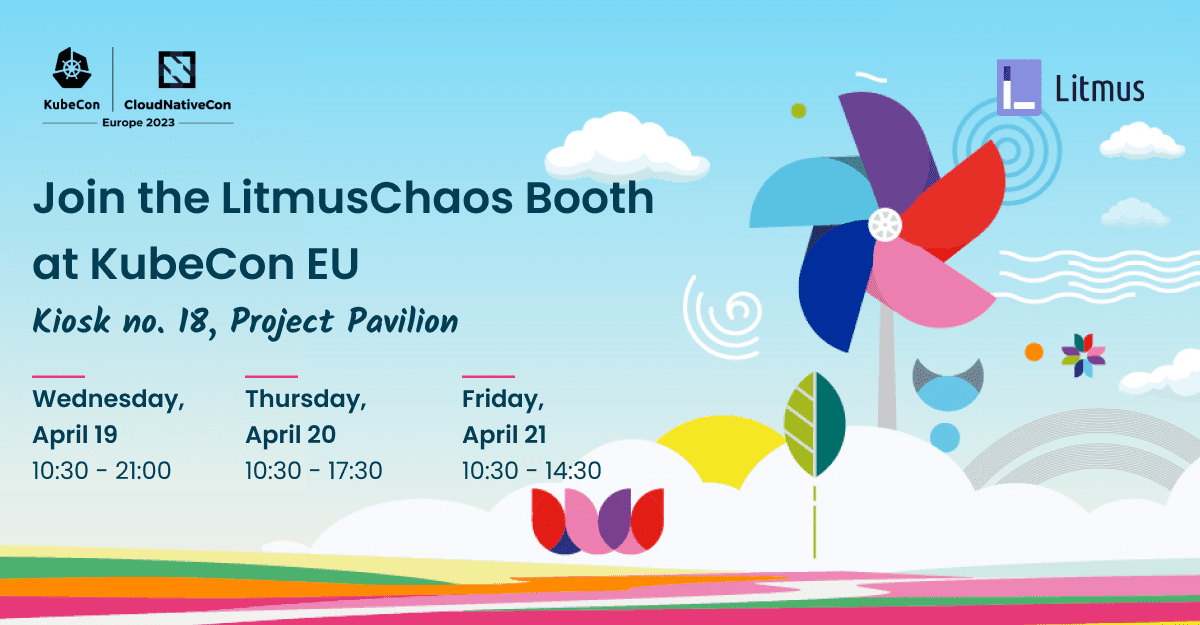 Come along and learn more about chaos engineering
Here is your opportunity to meet the LitmusChaos team, grab cool LitmusChas stickers, and ask questions in person. Whether you're a Chaos Engineering expert, user, amateur, enthusiast or you are just getting started, the LitmusChaos community is here to provide guidance on how to get started, the best practices and help you get the most out of LitmusChaos. Here are some of the things you can learn at our booth:
Getting Started with Chaos Engineering
Getting Started with LitmusChaos
Learning more about Chaos Engineering adoption
Questions on LitmusChaos (Blockers, doubts, next steps, right experiments)
Latest updates and enhancements on LitmusChaos
LitmusChaos Roadmap
Participating in the LitmusChaos community
Becoming a contributor or a future maintainer
Join the LitmusChaos sessions:
The LitmusChaos community ain't just limited to the project booth. You don't want to miss out on participating in the meetings, and a chance to network with other members of the LitmusChaos community. Do attend the Project Meeting and the Maintainer Track session hosted by the LitmusChaos maintainers. Please find the details on the same below:
PROJECT MEETING
Schedule link:
Details:
Link: https://sched.co/1JWQB
LitmusChaos Project Meeting
Tuesday, April 18 | 13:00 – 15:00 CEST
Room D303, Congress Center
Space is limited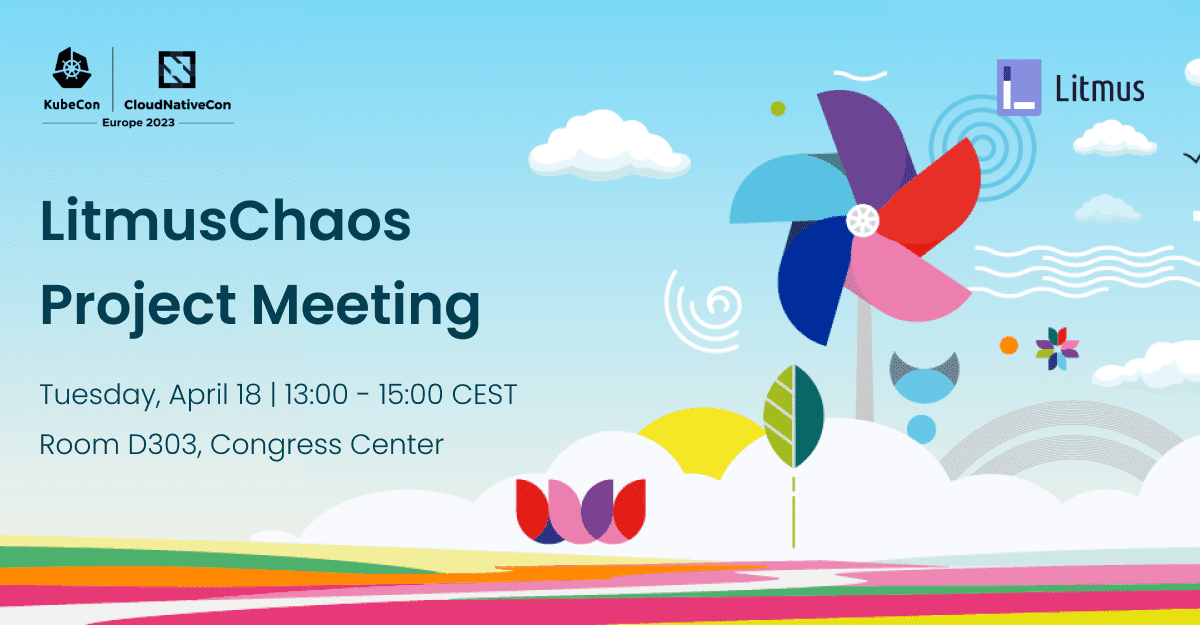 Registration link: https://sched.co/1HyUt
Details:
Thursday, April 20, 2023, 16:30 – 17:05 CEST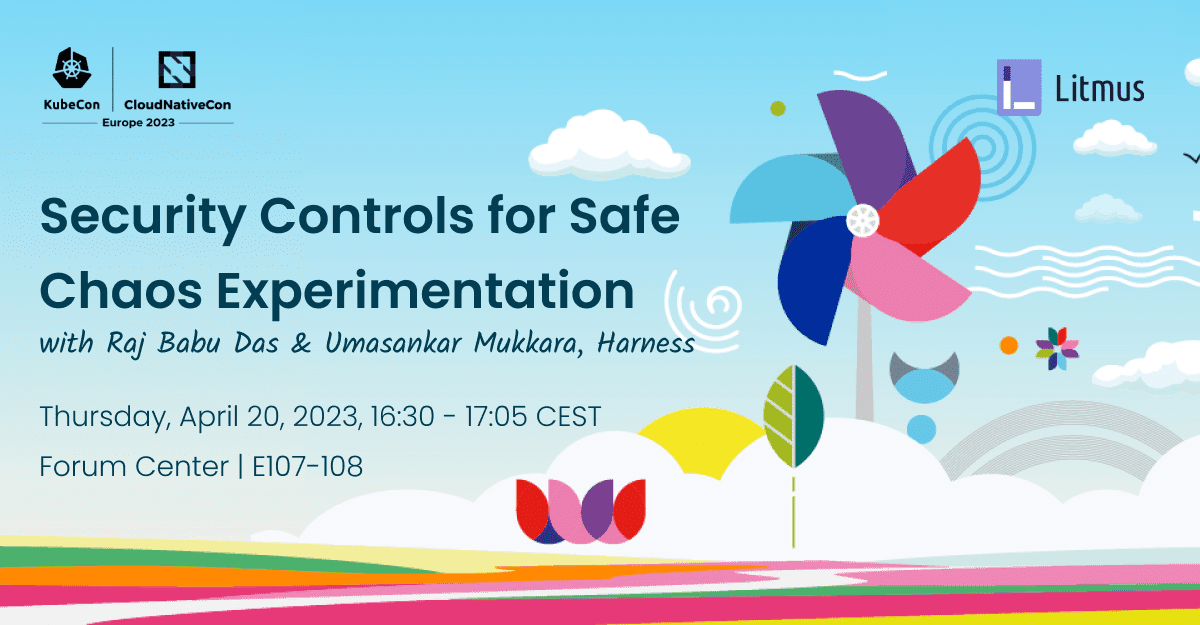 We look forward to seeing you at KubeCon EU 2023!
Connect with LitmusChaos:
In case you are unable to attend KubeCon EU 2023 or haven't been able to connect with the LitmusChaos community yet, learn more about the LitmusChaos community
Check out the LitmusChaos Website
The LitmusChaos community continues to grow with amazing contributions (issues, suggestions, PRs) from the community and looks forward to more members joining in and contributing to the growth of the project.
Join the #litmus channel on Kubernetes Slack to become a part of the community. Learn, Ask, and Contribute by being a part of the community.
Check out the Contributing Guide to get started with contributions
Subscribe to the LitmusChaos YouTube Channel for the latest videos.Follow @LitmusChaos on Twitter for the latest social updates.
Check out the LitmusChaos blogs to learn more about LitmusChaos and you can write one too by using the tag #litmuschaos on DEV.to