By Priyanka Sharma
It's been a little over a month since KubeCon + CloudNativeCon North America 2022, and I wanted to take a look back at this fantastic event as our Transparency Report comes together. Almost 17,000 of you joined us, from all across the world. Of that number, close to 7,500 of you were with us in person, and that doesn't include the Phippy and friends family, who made an appearance too!
Together we enjoyed 90 maintainer track sessions, 176 breakouts, and 17 keynotes, curated by the KubeCon + CloudNativeCon Program Committee – a group of volunteers who are subject matter experts in the conference topics and tracks, led by the conference co-chairs.
Did you know that 61% of attendees joined us for the very first time? This injection of fresh ideas, experiences, and passion that newcomers bring to #TeamCloudNative is one of the things that make KubeCon + CloudNativeCon such a special event for everybody. The new connections and friendships that we forge at these events go on to create some of the most exciting cloud native projects and constantly drive the ecosystem forwards.
It was also the first time we'd brought KubeCon + CloudNativeCon to the Midwest and Detroit was an amazing host. The architecture, the music, the food, the vibe – it felt so good to be in a city so alive with fresh ideas and such a distinctive spirit.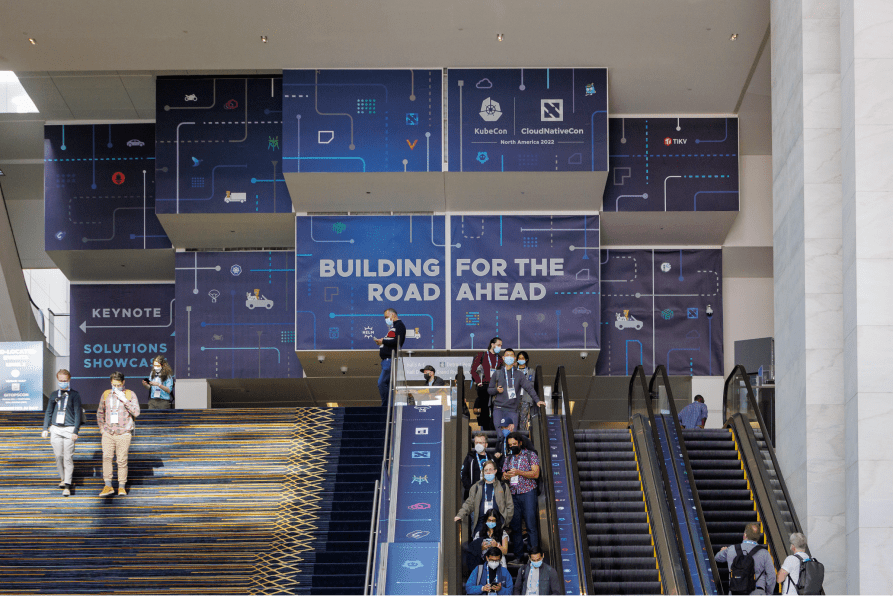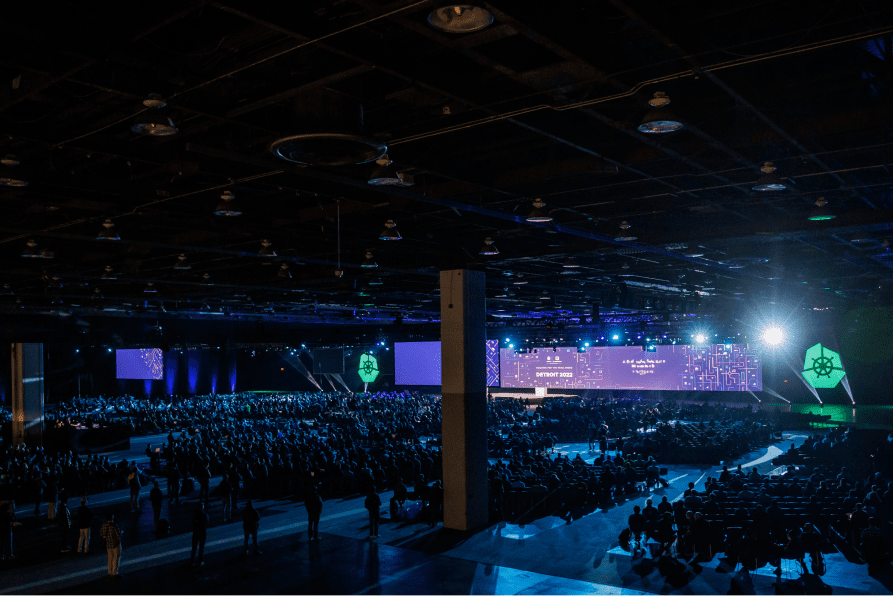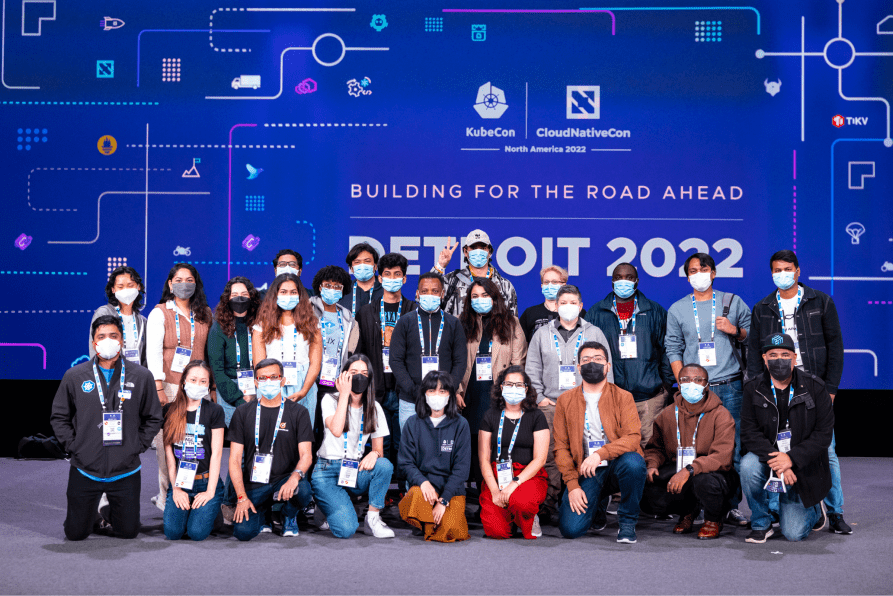 I wanted to share a couple of my (many!) personal highlights from the event:
Speaking with maintainers Heba Elayoty and Yuan Tang during the fireside chat for my keynote. These two folx were brimming with ideas and enthusiasm, and were so happy to volunteer to help share the maintainer experience despite working full-time jobs, maintaining CNCF projects, and raising their families too. I honestly don't know how they do it, but they inspire me to no end.
Having our Senior Developer Advocate Ihor Dvoretskyi back in-person. In fact, just being able to give him a hug. Ihor has been serving in the Ukraine military since the Russian invasion earlier this year, and has not been able to leave Ukraine. This was such a special moment for the community and only made possible by the support of Razom, which is running the amazing Vetaranius project to help veterans and their families forge careers in tech. We're helping by providing financial contributions and technical training materials from the CNCF and Linux Foundation. You can donate to this through CNCF, and we'll be matching donations up to $10,000.
The CTO Summit was another great highlight for me – we gathered CTOs from end user enterprises to discuss how organizations can leverage people, processes, and technologies to improve resiliency in cloud native computing. The topic of this summit was: What is your cloud native maturity, with a particular focus on the provision category. I'm looking forward to the CTO Summit report that summarizes this event, which we'll publish in the coming months. You can also view a great clip from media publication Protocol, who joined us on-site to interview myself, Fidelity Investments and Intuit on the cloud native journey.
KubeCon Diwali party! Many of us were away from family on one of the most important South Asian holidays. In true cloud native spirit, we made the most of it with our community. I was overjoyed to see so many beautiful traditional outfits, and eat so much good food!
Here's our initial demographic report from KubeCon + CloudNativeCon North America 2022 – we know this can be helpful to many of you in your reporting.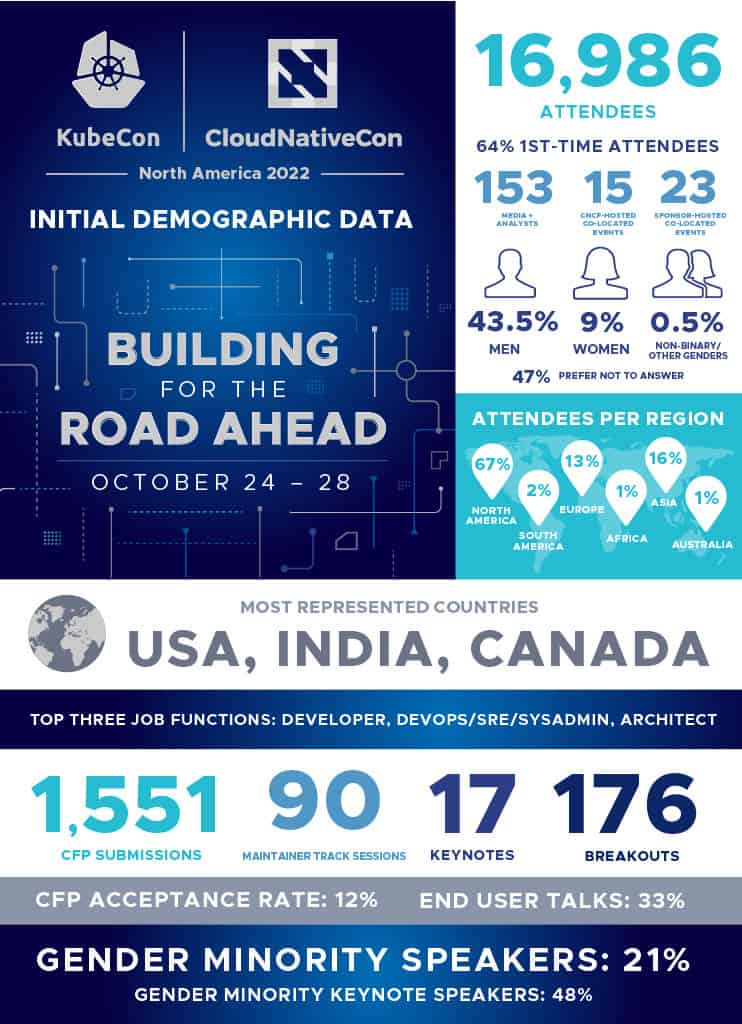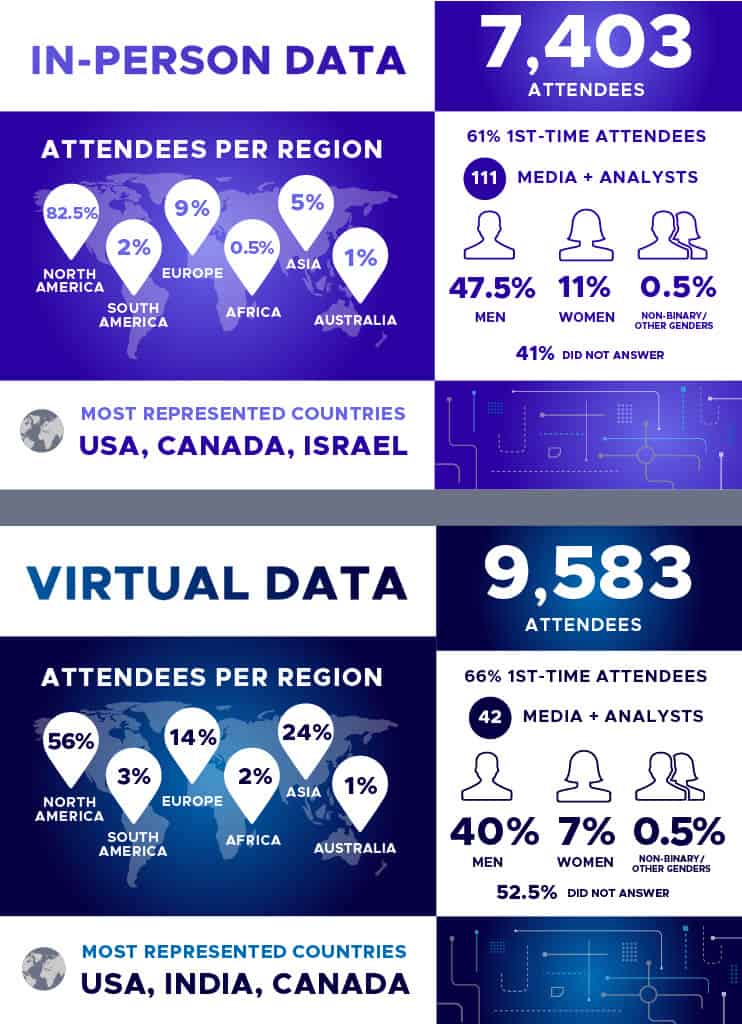 We'll be sharing our full event transparency report by December 9th, so stay tuned for all of the data. In the meantime, you can watch recordings of all the great presentations from KubeCon + CloudNativeCon North America 2022 on our YouTube channel.
See you in Amsterdam next April for KubeCon + CloudNativeCon Europe 2023!