Guest post originally published on Nethopper's blog by Dan Donahue, Principal Solutions Architect at Nethopper
As a Principal Solutions Architect at Nethopper my hope for my first KubeCon 2022 in Detroit was to connect and collaborate with other technical folks working to deliver solutions for the cloud-native space.
Mission accomplished!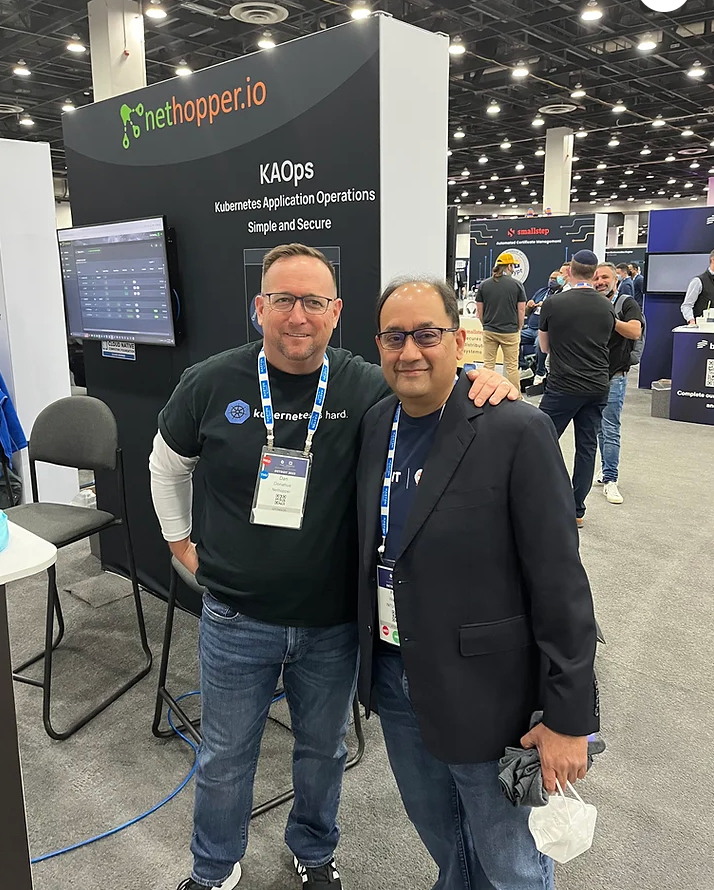 I was able to meet the father of Argo, Pratik Wadher as well as another well known Argonaut, Christian Hernandez.
Pratik is a SVP at Intuit and former CEO/co-founder of Applatix, the incubator of Argo. I found Pratik to be a gentle and humble man and a true professional. Meeting him was the highlight of the conference for me!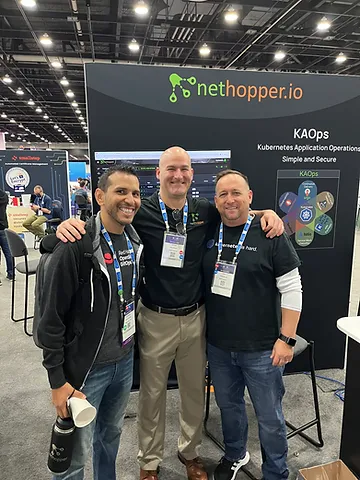 Christian is a Senior Principal Product Manager at Red Hat. He stopped by the booth to say hello to the Nethopper team and gave us signed copies of his book, The Path to GitOps. We appreciated it! Chris (Nethopper founder/CEO) and I attended Christian's workshop on Argo Rollouts. It was a very informative session!
Meeting both of these Argonauts was important to me because we at Nethopper are working very hard to bring Multi-Cloud GitOps-as-a-Service featuring ArgoCD to market. I appreciate their open-source contributions to the Argo project.
One suggestion for the CNCF planners: Please put all the Argo vendors in the same space. You can call it Argo Alley!
Hope to see you at KubeCon 2023 in Amsterdam!