Community post by Max Körbächer, Co-Founder of Liquid Reply, and Leonard Pahlke, Consultant at Liquid Reply
We are pleased to announce that we have established a new working group for environmental sustainability. Our mission is to promote sustainability awareness and develop a culture within the CNCF landscape to establish sustainability best practices and standards.
Environmental sustainability is a pressing issue for humanity, and with simultaneous digitization, software is playing an increasingly important role. Making software ecologically sustainable is becoming more and more vital.
Data Centers, and therefore every compute resource accessible, are currently using 2% of the world's energy. This is conservatively expected to grow to hold 1-2% in the next couple of years, up to 12% by 2040. The growth in energy for computing is outpacing the global growth in energy production. The contributing factors include an explosion in data, the emergence of energy-intensive workloads such as AI and, the flattening of Moore's law. The energy consumption of data centers is therefore causing half of the Greenhouse gas (GHG) emissions of countries like Germany or Japan. GHG emissions are one of the key factors for global warming. In order to curb this trend, we should immediately start looking for ways to reduce the environmental footprints of increasingly large data centers. The good news is that there is also an increase in industry initiatives for environmental sustainability.
The environmental footprint of software is not part of the discussion of developing software which it should be since decisions made in software, for example where it is deployed and how it is executed, relate to the infrastructure it runs on. The energy mix a data center gets is in the most cases switching between renewable energy and fossil energy, depending on weather, storage capacities and the regional powerplants.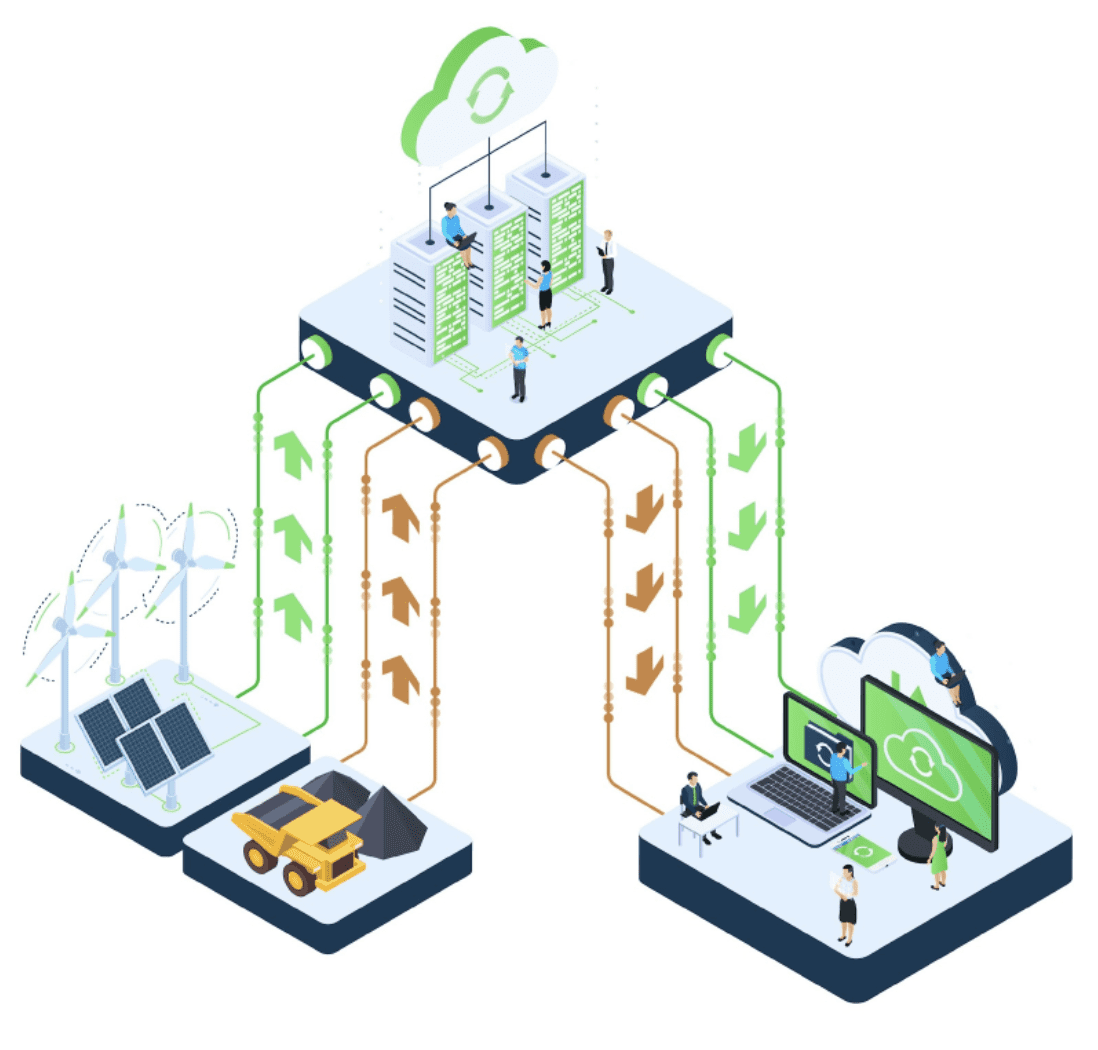 With the continuously increasing adoption of open source in enterprises and the rapidly growing community, together we can leave a lasting mark. Many projects within but also outside CNCF are used millions and hundreds of millions of times in system landscapes. Every improvement we can achieve as a community and every project that adopts sustainability in development as a principle increases its impact.
Not only do technological optimizations such as efficient code or the right sizing of applications play a role, but it is an interdisciplinary question that must be addressed across many domains. In the broadest sense, we are talking about data centers, chip architectures and server power management, the intelligent control of all hardware, which then pulls itself up to the software-defined level, the optimization of VMs and containers, as well as the targeted sustainable orchestration of applications and system components.
As you can see, there is something for everyone to work on. This is also reflected in the very diverse list of interested parties and the feedback we have received so far.
Environmental Sustainability Working Group
The goals of the Environmental Sustainability WG are:
Support the ecosystem in the growth of Environmental Sustainability projects
Define best practices for the open source community to improve the Environmental Sustainability footprint
Provide guidance and education for the cloud native community
Implement accountability of environmental sustainability in the open source community and provide directions on how to create measurements
Developing a landscape of cloud-native projects for environmental sustainability
Support end user community to utilize and drive environmental sustainability activities and show correlations on potential cost savings
Environmental sustainability is not a project-specific problem, it evolves all the projects and even goes beyond, putting this topic at CNCF scope will be a beacon for the entire industry. We have observed that working groups and technical advisory groups can make a big difference by essentially bringing people together and hosting a platform to push further.
If you would like to stay updated or discuss with us the development of the WG please subscribe to the mailing list https://lists.cncf.io/g/cncf-wg-env-sustainability/ and join us at the CNCF Slack channel #wg-environmental-sustainability https://cloud-native.slack.com/archives/C03F270PDU6
To read more about our charter and future updates follow our repository: https://github.com/cncf/env-sustainability-wg