We recently partnered with the CNCF Observability Technical Advisory Group (TAG) to conduct a microsurvey of the cloud native community at the end of 2021 to find out how organizations use observability tools.
The desire to achieve the expected benefits of cloud has seen growing interest in a concept known as observability. This is a way to determine the health of an application, workload, or system so you can act to secure and maintain performance and availability. Observability constructed on cloud native principles, architectures, and technologies, is the best route to ensuring performance and availability.
Download the full report to read more!
What are the most-used observability tools?
According to the survey report, three CNCF observability projects are leading the way in adoption: Prometheus with 86%, OpenTelemetry with 49%, and Fluentd with 46%.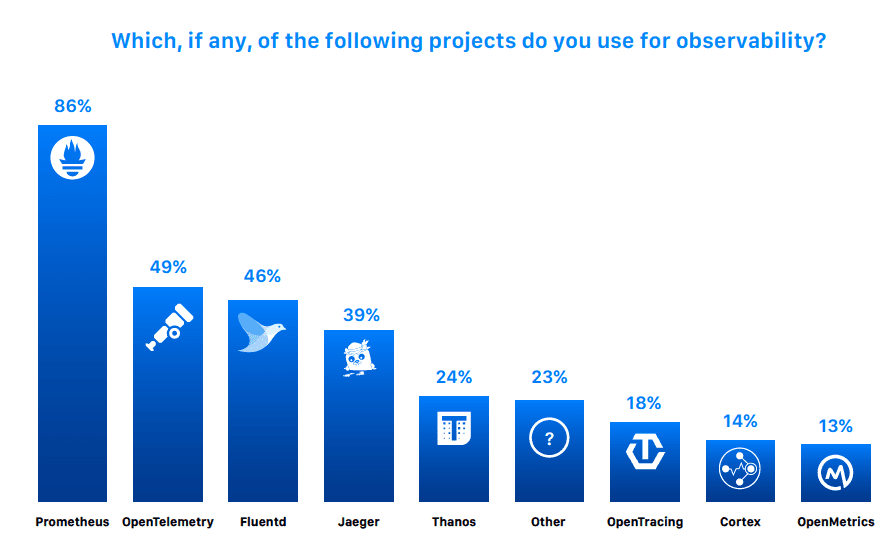 Observability challenges
We asked participants what practical, technical, or cultural challenges they had experienced, or that they foresee experiencing, in using the cloud native observability projects. The most common challenge experienced or expected was complexity, or being too difficult to understand or run (41%).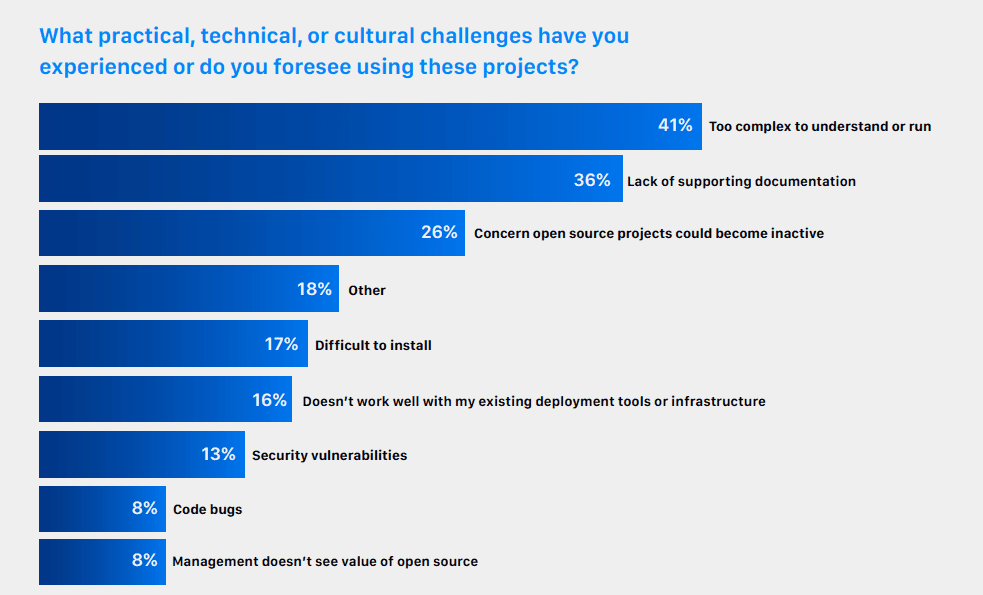 How are observability tools deployed?
There's a vast array of observability tools, but how are they deployed? The overwhelming majority (64%) are self-managed on the public cloud. Observability as a service on the public cloud was employed by 44%, while 40% ran self-managed on-prem.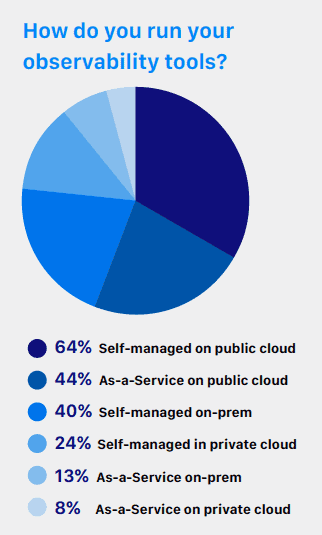 The microsurvey was designed by CNCF and the CNCF Observability Technical Advisory Group (TAG). It was conducted between November and December 2021 and received 186 responses from the CNCF and Kubernetes communities.
The report goes into more detail about how organizations use observability tools and the challenges they find most pressing. Download the full report to read more!