CNCF is adding members at an astounding rate, with 98 joining at the last KubeCon + CloudNativeCon. When members join, they are often overwhelmed by the number and variety of marketing benefits their membership offers and dont know where to start. This is a quick start guide breaking down how new members can get started taking advantage of their member benefits and which programs they should look at first.
Learning what Cloud Native is
If you are brand new to the cloud native ecosystem, check out Phippy and friends. The Illustrated Guide to Kubernetes book and video are your jumping off point for learning about cloud native.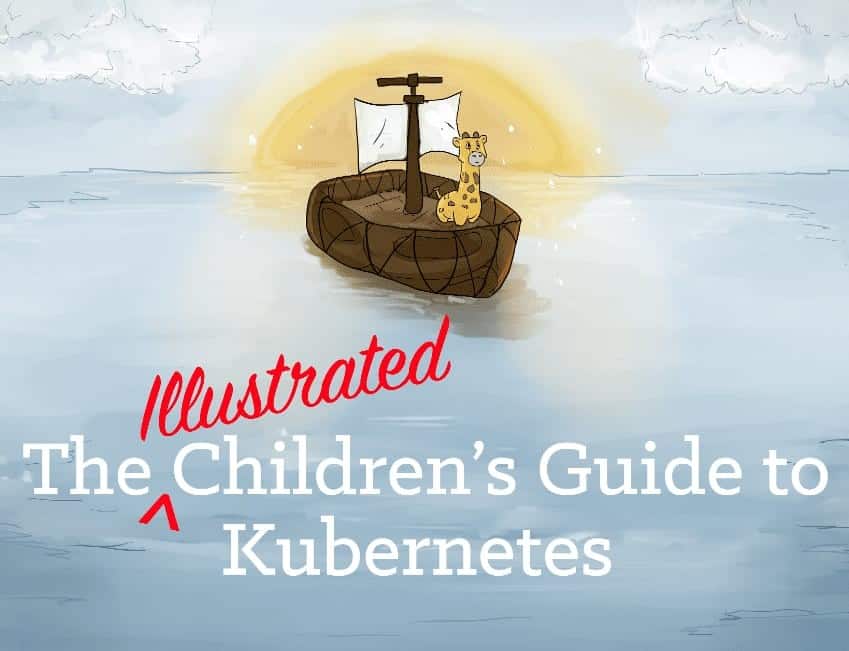 Once you have learned a little bit about the concepts behind cloud native, it is time to learn the buzz words. The cloud native glossary breaks down the buzz words into non-technical terms, explains the problem it addresses, and even says how they can help a business's bottom line. As an added bonus, it was written by marketing people from around the ecosystem and is a great place to get started if you want to begin contributing to open source.

Promoting your company in the cloud native ecosystem
Now that you know a little bit about cloud native, it is time to start taking advantage of your member benefits to grow the reach of your company!
Add your product or project to the Cloud Native Landscape. With 10s of millions of views per year, this is the first place many people go to get an overview of the cloud native ecosystem. You can find all of the instructions on how to do it on Github. If you are new to Github, ask someone technical from your team to help or check out this guide.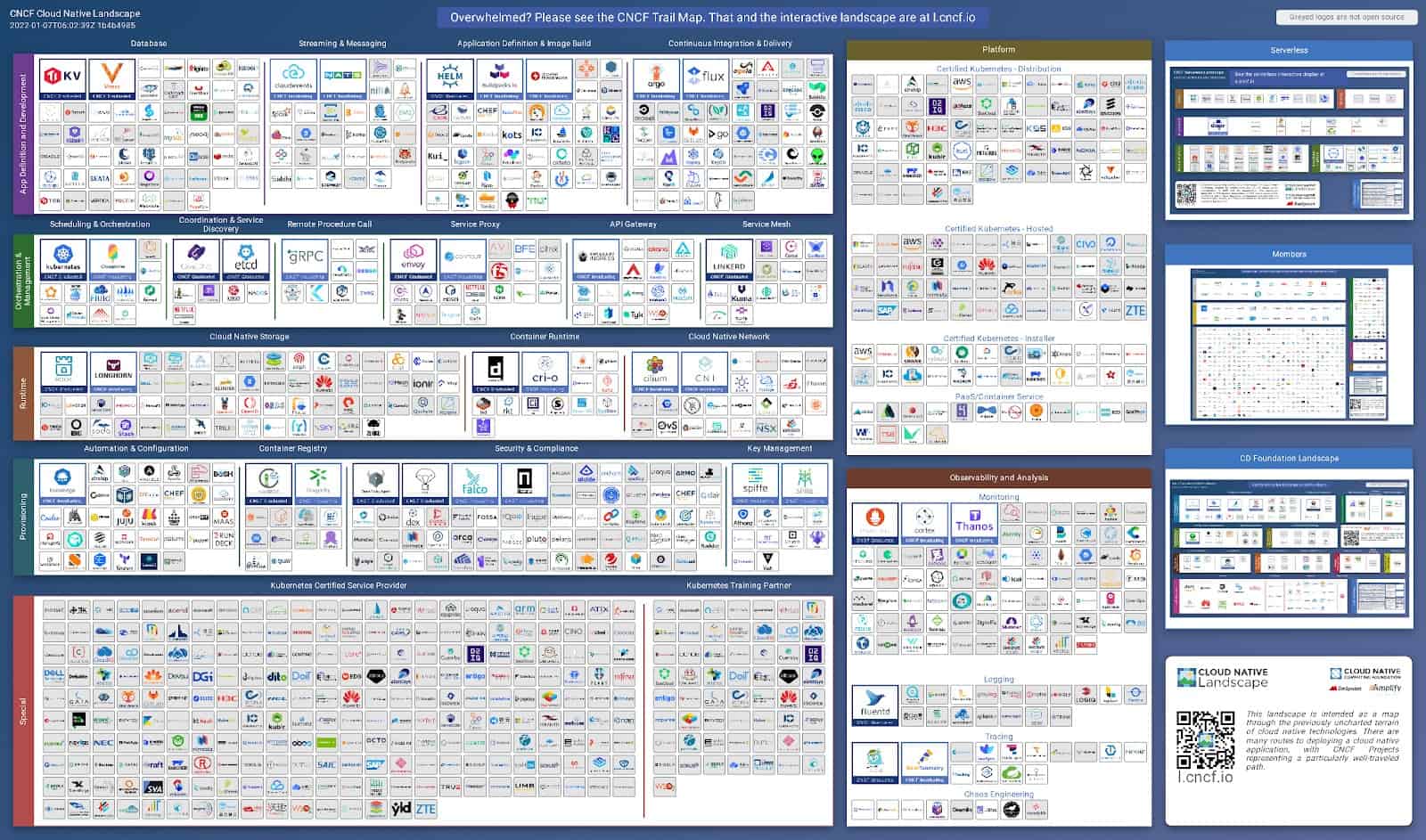 Your company blog probably already has great material that would be of interest to the cloud native community. Submit the link to KubeWeekly at kubeweekly@cncf.io and have it sent out to 16k+ subscribers weekly.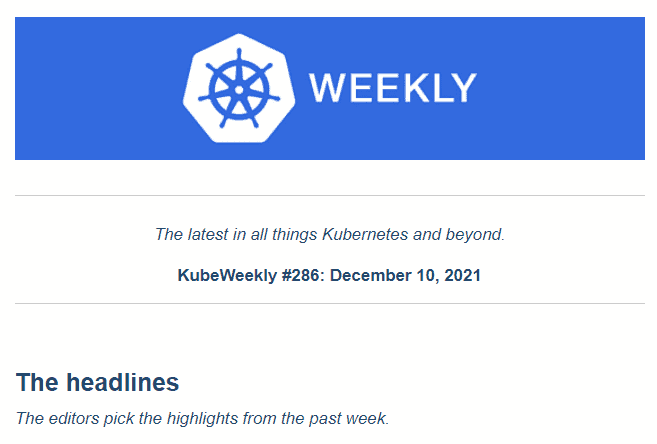 You can also submit those blogs to the CNCF blog with over 500k views per year by emailing them to blog@cncf.io.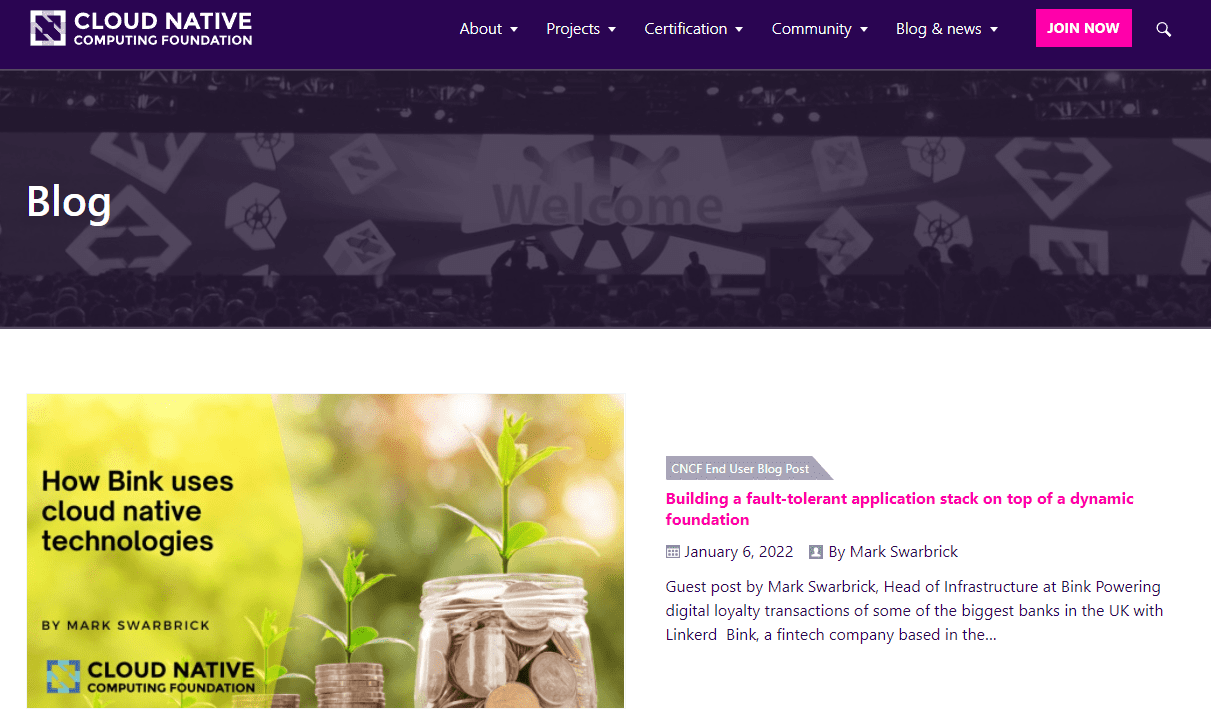 Finally, repurpose your existing video content, like webinars or conference talks, and share it with the cloud native community through Online Programs. You can book your slot today in Calendly.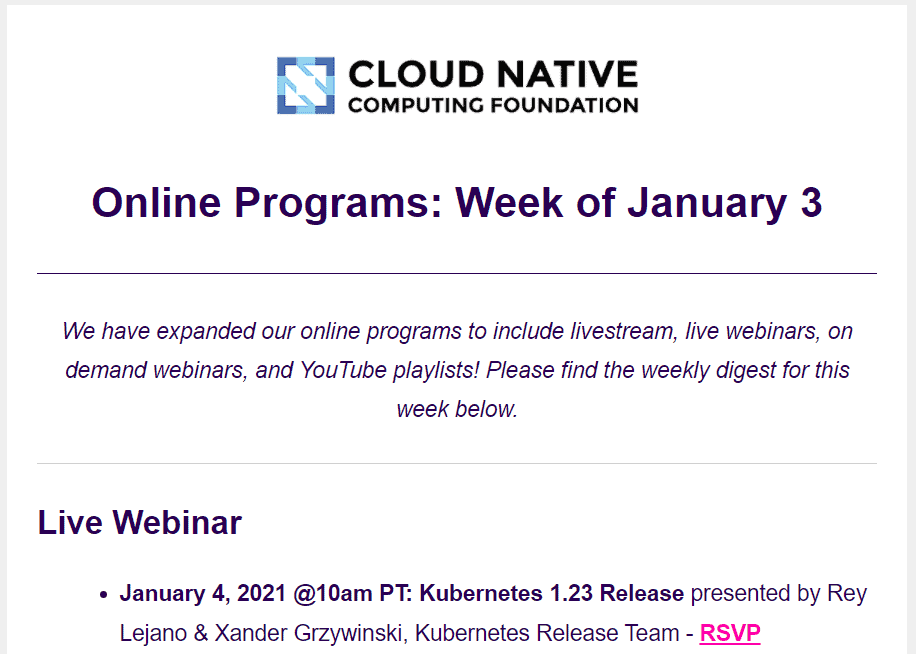 Now you are well on your way to growing your brand in the cloud native community! Once you are done with those, check out the rest of our programs in our Member Welcome Deck or Building Your Brand with CNCF video from KubeCon + CloudNativeCon.