Guest post originally published on SUSE's blog by Robert Sirchia
These days, open source has become pervasive across every aspect of our lives. From your refrigerator to your TV to your phone, almost everything you're using incorporates some aspect of open source software.
Open Source is All Around Us
In this episode, we welcome Chris Aniszczyk to the show. Chris is an open source technologist with a passion for building a better world through open collaboration. He's currently a CTO at The Linux Foundation where he focuses on developer relations and running the Open Container Initiative and the Cloud Native Computing Foundation. He's also a partner at Capital Factory, where he focuses on mentoring, advising, and investing in open source and infrastructure focused startups. Chris's CV also includes creating Twitter's open source program and serving on the Eclipse Foundation Board.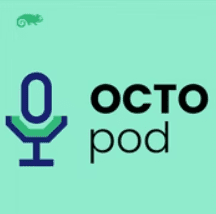 We discuss how open source became as pervasive as it is today and how it has changed over time. We also talk about which types of companies or areas open source has not yet permeated and why, as well as the vast benefits of open source program offices. To hear more about the value of open source and the importance of keeping the 'open' in 'open source', check out this episode!