The Cloud Native Survey 2021 – Part 2 is now open!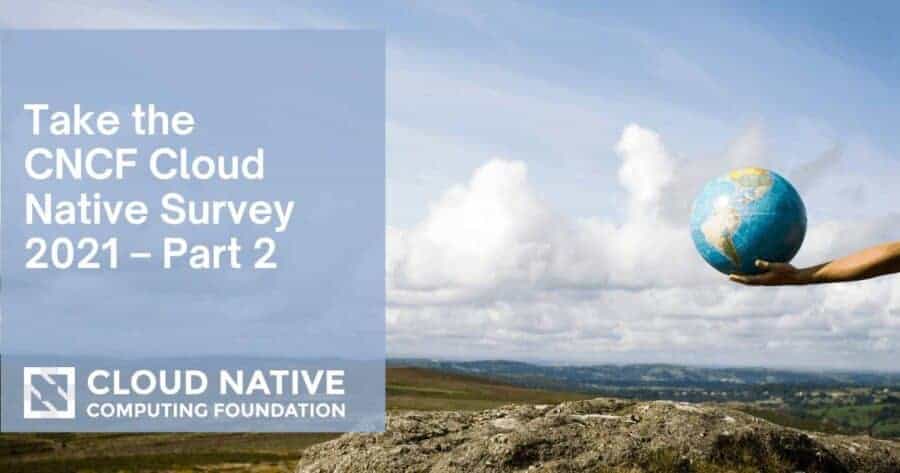 We want to extend a HUGE thank you to everyone who completed Part 1. Your feedback is incredibly valuable to us and the whole of #TeamCloudNative. We are working through the results and will have a report to share soon.
As a reminder, this year we decided to split the survey into two parts to make it easier and quicker to fill out. Part 1 focused on the cloud, containers, and Kubernetes while Part 2 will look at CNCF projects and other cloud native technologies.
This is the fifth year we have surveyed our community to better understand the state of cloud native. Our community is full of knowledgeable people working on the latest and most innovative cloud native technologies.
We will collect and share insights on:
The adoption of CNCF projects in production.
How organizations are using different cloud native technologies, including CI/CD, serverless, service mesh, service proxy, and storage.
Thoughts and opinions about CNCF.
The information gathered from the survey is used by CNCF to better understand the current cloud native ecosystem. It can be used by the community as a data point to consider as they develop their cloud native strategies.
Help out CNCF and the community by filling out the survey! Complete the survey before September 30 for a chance to win one of 10 free virtual passes to KubeCon + CloudNativeCon North America 2021!
As always, the results will be open sourced and shared on GitHub. To see last year's results, read the 2020 survey report.