With the help of the FinOps Foundation, CNCF recently conducted a microsurvey of the extended community to see how organizations are managing Kubernetes and cloud costs with FInOps or Cloud Financial Management
The survey found that cloud and Kubernetes-related bills are going up across the board. Over the past year, 68% of respondents reported that Kubernetes costs increased. Among those whose spend increased, half saw it jump more than 20% during the year.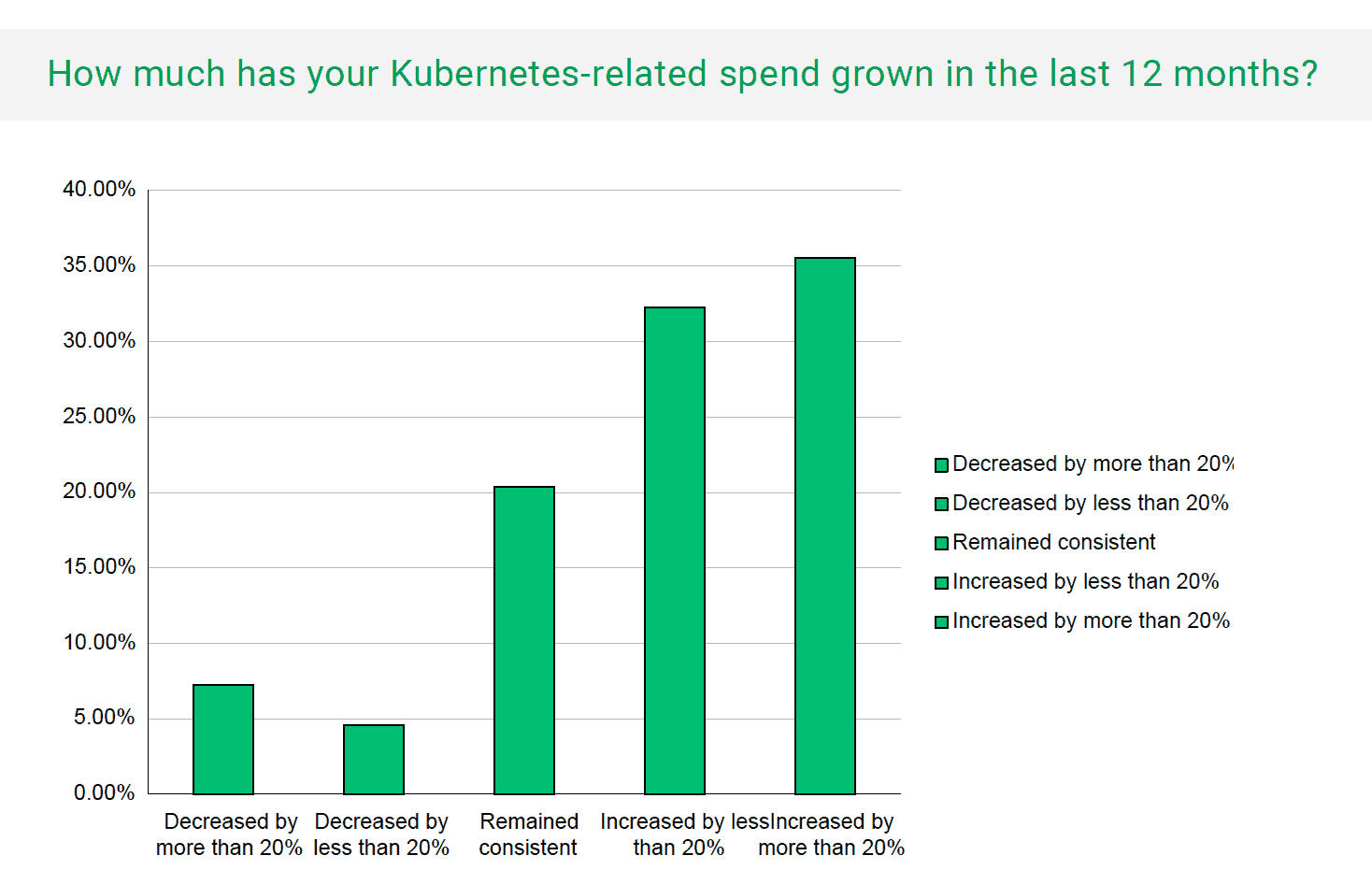 The trend is probably no surprise to most: as more organizations adopt cloud native architectures and scale Kubernetes environments, the associated cloud costs will rise. However, the FinOps for Kubernetes survey uncovered a disconnect between these rising expenses and how well most respondents have been able to accurately and effectively monitor Kubernetes costs, predict those costs, and instill processes that can curtail unnecessary overspend.
You can view the full results of the microsurvey here, and find tips for how organizations can gain more control of Kubernetes costs.
CNCF and the FinOps Foundation surveyed their extended communities during April and May 2021 and received195 responses. Of these, 75% reported that their organizations use Kubernetes in production, and 16% use Kubernetes in development, test, or PoC, meaning 178 were eligible to complete the full survey.
Going forward, the FinOps Foundation will continue to survey and analyze the sentiment of this community and already offers the most comprehensive State of FinOps Report. You can find more information by visiting www.finops.org