Guest post from Eduardo Silva, maintainer for Fluent Bit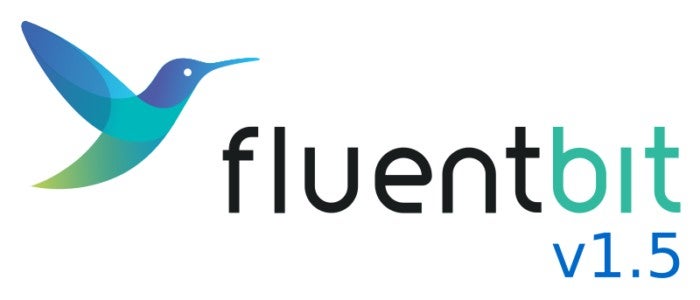 Fluent Bit, a sub-project under the umbrella of CNCF graduated project Fluentd, has reached its version v1.5.
One of the biggest highlights of this major release is the joint work of different companies contributing with Fluent Bit core maintainers to bring improved and new connectors for observability cloud services provided by Google, Amazon, LogDNA, New Relic and Sumo Logic within others.
Fluent Bit 1.5 already comes with more than 60 native plugins between inputs, filters and outputs. In the connectors side for this release we have three new output connectors:
Amazon Cloudwatch Logs
LogDNA
New Relic
In addition, the Google Stackdriver plugin has been heavily extended to support Kubernetes resources, operations and labels.
Data processing is expensive by nature but having control over how to collect and serialize the data with optimized buffers for data reliability, Fluent Bit v1.5 comes with an optimized storage layer and general improvements for memory management and data safety.
Fluent Bit is the lightweight solution for logging and data processing. Focused in low CPU/Memory usage and security.
Security
The Fluent Bit project cares about security heavily. In the previous months the project has been integrated with Google OSS Fuzz service which fuzz Fluent Bit 24×7 trying to find bugs. As of now, five were found and immediately fixed.
In addition, the internal runtime test framework has been extended allowing output connectors to provide granular tests over specific payload changes per configuration.
Community
On a daily basis, Fluent Bit is deployed more than 500,000 times a day and its adoption keeps growing.
Who uses Fluent Bit?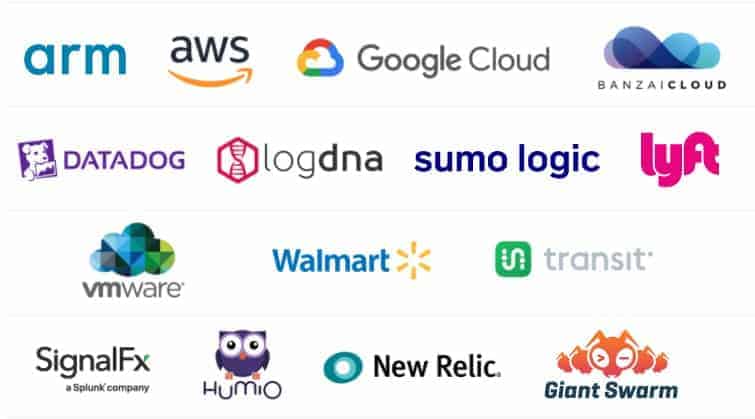 Morgan McLean, Product Manager, Cloud Operations Suite, Google

"We are impressed with Fluent Bit's throughput, resource efficiency, and excited by the project's rapid community growth. We have ramped up our own Fluent Bit contributions to ensure that our Cloud Logging customers have the best possible experience capturing logs from Google Kubernetes Engine clusters or by running Fluent Bit on their Google Compute Engine VMs."
Deepak Singh, Vice President, Compute Services, Amazon Web Services
"We launched AWS for Fluent Bit to enable customers to have consistent selection for container logs across Amazon ECS, Amazon EKS, and AWS Fargate," said Deepak Singh, Vice President, Compute Services, Amazon Web Services, Inc. "We recently contributed Amazon CloudWatch and Amazon Elasticsearch output support to Fluent Bit core and we're excited to continue contributing to Fluent Bit to meet the needs of our customers."
Peter Cho, Vice President of Product Management, LogDNA
"In the last year we've seen huge growth in the volume of our customers' edge and IoT logging workloads, and the need for a highly performant log forwarder like Fluent Bit has become paramount. We're thrilled to have an official integration with the release of Fluent Bit 1.5, we see its high performance processing and forwarding as crucial for speeding up implementation and adoption across all our customers' logging workloads, and we're excited to see what types of innovative use-cases this release will enable."
Julian Giuca, Product General Manager, New Relic
"Fluent Bit is an important part of our commitment to supporting open source software for our customers. Fluent Bit allows our customers to easily send logs to New Relic One from hundreds of thousands of hosts located both on-prem and in the cloud without requiring any dedicated hardware."
Learn more about v1.5 release: