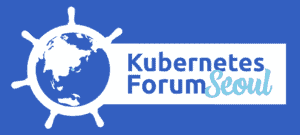 Today we're excited to announce the first two Kubernetes Forums in Seoul and Sydney, which we are launching this December in Seoul, South Korea from December 9-10, and Sydney, Australia from December 12-13.
Kubernetes Forum in global cities bring together international and local experts with adopters, developers, and practitioners, in an accessible and compact format. Much like our three annual KubeCon + CloudNativeCon events, the Forums are designed to promote face-to-face collaboration and deliver rich educational experiences. At the Forums, attendees can engage with the leaders of Kubernetes and other CNCF-hosted projects, and help set direction for the cloud native ecosystem. Kubernetes Forums have both a beginner and an advanced track. About half of the speakers are international experts and half are from the local area.
Kubernetes Forums consist of two events running consecutively in two cities in the same geographical area during a single week. This enables international speakers and sponsor teams to double their cloud native event engagement, and the local community benefits from having access to subject matter experts and representatives from global organizations that they may not otherwise reach.
The Call for Proposal (CFP)-based sessions will occur on the first day of each Summit. On the second day, attendees can select among several co-located events. These may be cloud- or distribution-specific training or any other topics of interest to Kubernetes Forum attendees. On the second night of the first event, the sponsors and international speakers will take a red-eye flight to the second city, where they will have a full day to recover, and then kick off again with day 1 sessions (interspersed with sessions from that area's local experts) and day 2 co-located events.
The CFP for the Seoul and Sydney Forum is open now. If you are a local expert in Korea or Oceania, or an international expert who has previously presented at KubeCon + CloudNativeCon and wants to present at both Forums, please submit a talk! The CFP deadline is Friday, September 6. If your organization is interested in sponsoring, you can find more information.
We're expecting 2020 locations will add Mexico City/Sao Paulo, Bengaluru/New Delhi, Tokyo/Singapore, Tel Aviv, and possibly more. Please join us as we spread the word about Kubernetes and cloud native computing around the world.
We can't wait to see you in a city near you!
Note: we were originally going to use the name Kubernetes Summits instead of Kubernetes Forums. However, that risked confusion with the Kubernetes Contributor Summit, so we're going forward with the name Kubernetes Forums.