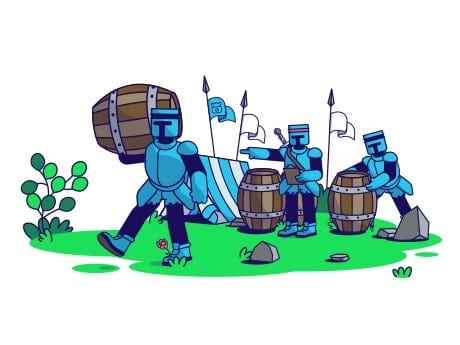 Rook, an open source cloud native storage orchestrator for Kubernetes, as well as its thriving community, has continued to grow and evolve since the initial public release in November 2016. As the code base has matured through a series of minor releases, starting with the humble beginnings of v0.1 and reaching v0.9 late last year, we are incredibly pleased to finally announce the first major release of Rook, version 1.0!
The team wants to thank the entire community for all the activity and engagement that has been vital for helping the project grow and reach this major milestone. The project has just recently surpassed 5,000 stars on GitHub and has now been downloaded almost 40 million times!
We invite you to read all of the details on the Rook blog. Here are some of the most exciting highlights of the v1.0 release:
Looking ahead, Rook plans to continue progressing and maturing all of its supported storage providers, as well as investing further in the Rook framework. We will be exploring dynamic provisioning of new resource types by integrating with Crossplane, the open-source multi-cloud control plane founded by Upbound, the founding maintainers of Rook.
We hope to see many of you in Barcelona next month for KubeCon + CloudNativeCon Europe! We were fortunate enough to have a few talks accepted and we also have a booth in the exhibition hall, so we encourage you to come out and meet us. All the Rook related talks can be found on this schedule search results page.
There are many different ways to get involved in the Rook project, from taking Rook for a test spin and filing issues to writing code for new features, so please join us in helping the project continue to grow. You can learn more on the Rook website + get involved in the community on GitHub or Slack.