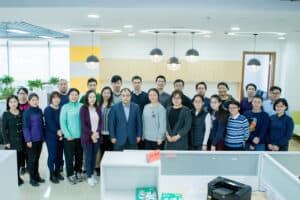 With more than 300 million users, China Unicom is one of the country's top three telecom operators. With a low resource utilization rate, China Unicom needed a cloud platform to accommodate their hundreds of applications.
China Unicom chose to go with Kubernetes-enabled cloud platform to host 50 microservices and all of their new development going forward. Moving to Kubernetes increased their resource utilization by 20-50%, lowered IT infrastructure costs and decreased deployment time from a couple hours to 5-10 minutes. Learn how it all happened in the full case study.
Save the Dates for 2019!
Registration is open for KubeCon + CloudNativeCon Europe 2019, which will be taking place in Barcelona from May 20-23.
KubeCon + CloudNativeCon + Open Source Summit China will be happening from June 24-26. Registration is now open.
And finally, we will be in sunny San Diego for KubeCon + CloudNativeCon North America from November 18-21.