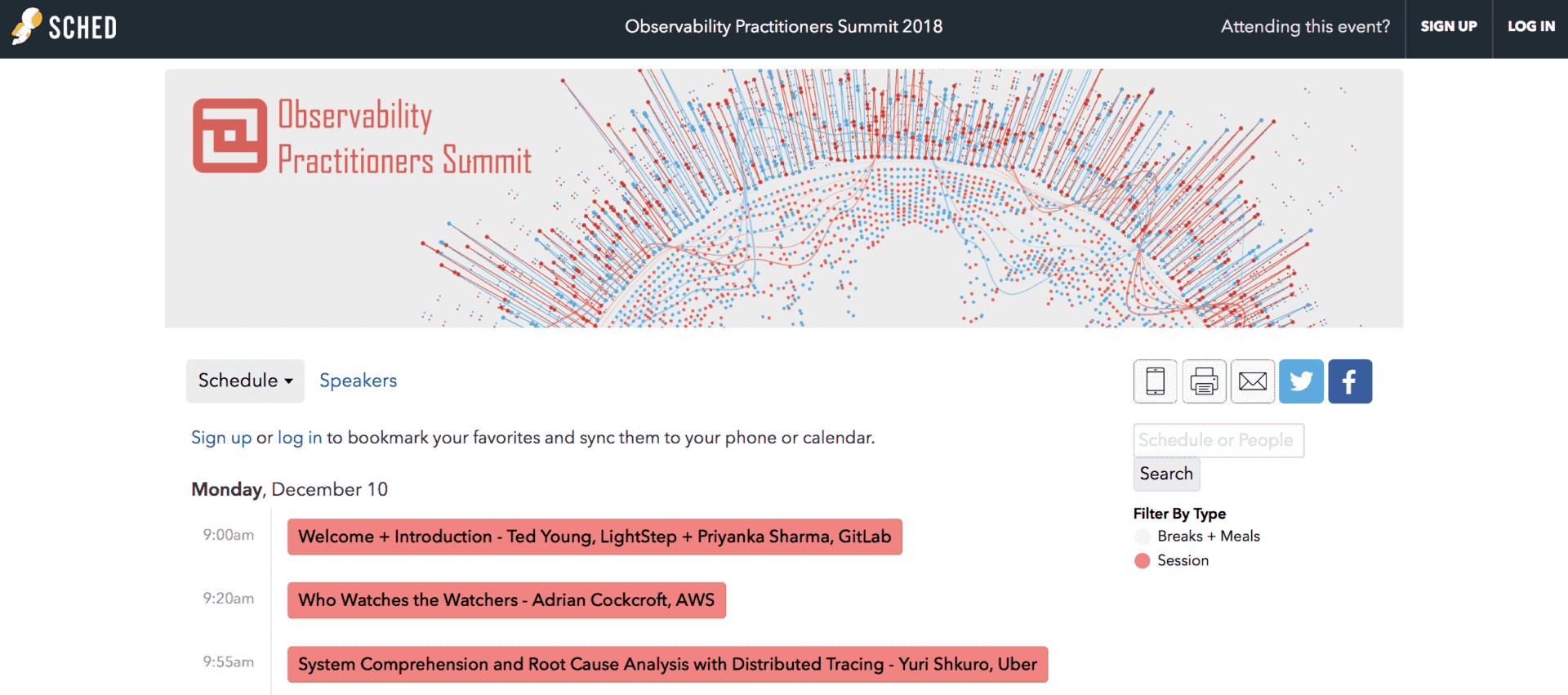 Are you planning to attend KubeCon + CloudNativeCon Seattle, and want a deep dive into all things monitoring and observability? Arrive early so that you can attend the first-ever Observability Practitioners Summit – sponsored by LightStep – on Monday, December 10!
A part of KubeCon + CloudNativeCon Community Events Day, the Observability Practitioners Summit is focused on pushing the field of monitoring and observability forward with a mix of deep dive sessions and unique opportunities for discussion between the maintainers and users of tracing, metrics, logging, and alerting systems.
Just some of the can't miss sessions include:
Logging What Matters: The Pythia Just-in-Time Instrumentation Framework – Lily Sturmann, Harvard University Extension School / Massachusetts Open Cloud
Visualizing Distributed Systems with Statemaps – Bryan Cantrill, Joyent
NanoLog: A Nanosecond Scale Logging System – Stephen Yang, Stanford University
Finding the needle in a Haystack – Shreya Sharma, Expedia Inc.
Who Watches the Watchers – Adrian Cockcroft, AWS
System Comprehension and Root Cause Analysis with Distributed Tracing – Yuri Shkuro, Uber
Representatives of CNCF projects OpenTracing, Prometheus, Fluentd and Jaeger will be in attendance + ready to talk all things observability!
Wondering what the community has to say? Check out the buzz #ObservabilitySummit is generating below:
Be sure to register* today and ensure your place!
* Pre-registration is required. To register for Observability Practitioners Summit, add it on during your KubeCon + CloudNativeCon registration.