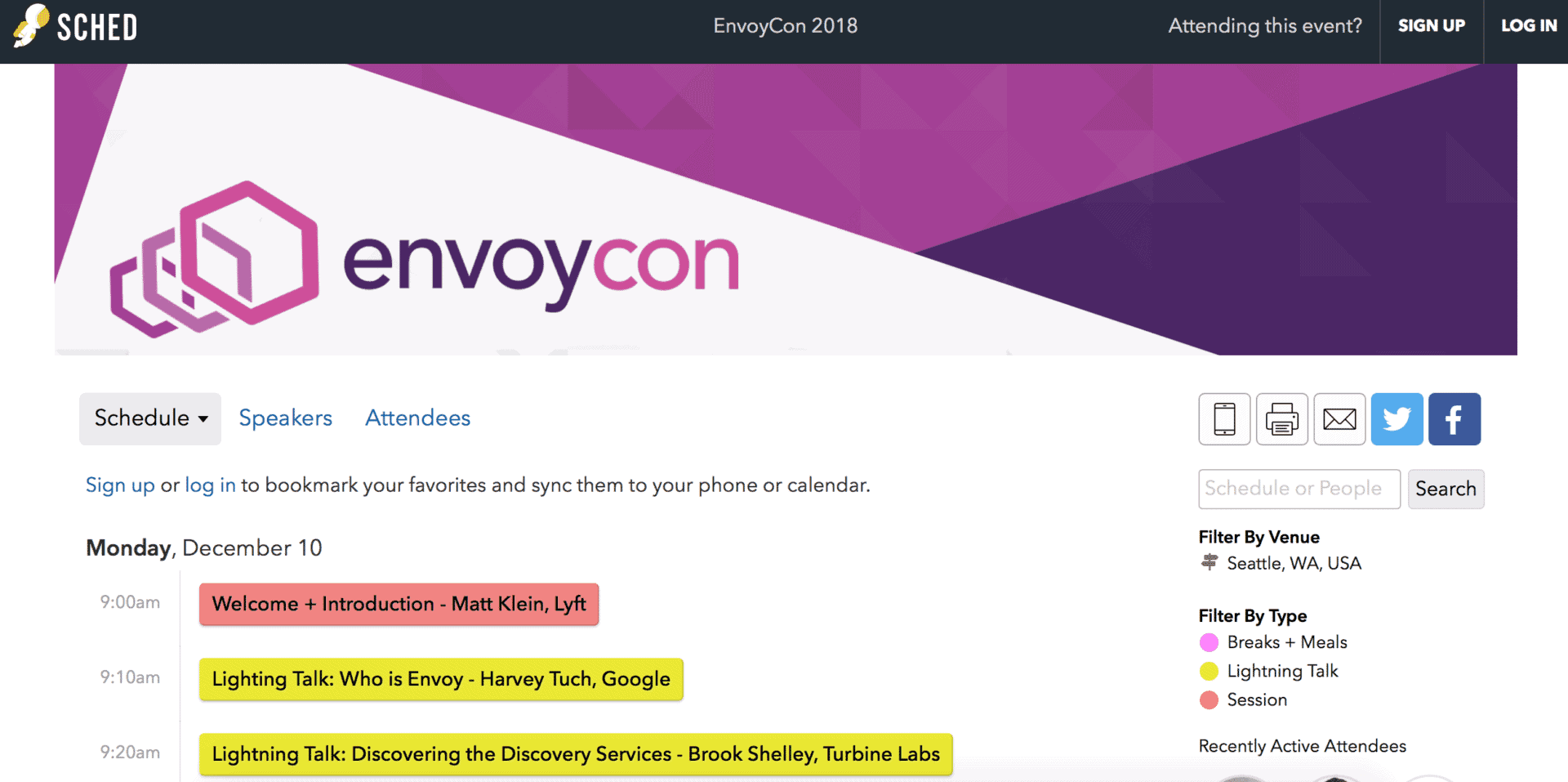 Gearing up for KubeCon + CloudNativeCon Seattle? The inaugural EnvoyCon – taking place on December 10 in Seattle as part of the KubeCon + CloudNativeCon Community Events Day – JUST published a jam packed speaker line-up!
The program features either 30 minute sessions or 10 minute lightning talks, with experience levels from beginner to expert + is primarily composed of end user stories along with a great set of technical deep dives. Some of the talks not-to-miss include:
Lightning Talk: Discovering the Discovery Services – Brook Shelley, Turbine Labs
Envoy at Square – Snow Petteren, Square, Inc.
Running Envoy at the Edge – Derek Argueta, Pinterest
How to DDOS yourself with Envoy (and other tales of migration horror) – Ben Plotnick, Yelp + John Billings, Yelp
Lightning Talk: Debugging microservices applications with Envoy + Squash – Idit Levine, Solo.io
Bridging the gap between on-prem and cloud: a story about Envoy + a hybrid boundary – Tristan J Blease, Groupon + Michael Chang, Groupon
Matt Klein, lead Envoy maintainer and software engineer at Lyft, is "beyond excited for the first EnvoyCon. The Envoy community went above and beyond in submitting an amazing number of outstanding proposals. I think attendees are going to have a fantastic day and I can't wait until December!"
Don't just take our word for it, check out some of the community buzz around Envoy's first event:
EnvoyCon will be the first conference focused on the booming #serviceproxy / #servicemesh space + dedicated to bringing together Envoy end users and system integrators – don't miss your chance to join the fun, register today!*
* Pre-registration is required. To register for EnvoyCon, add it on during your KubeCon + CloudNativeCon registration.