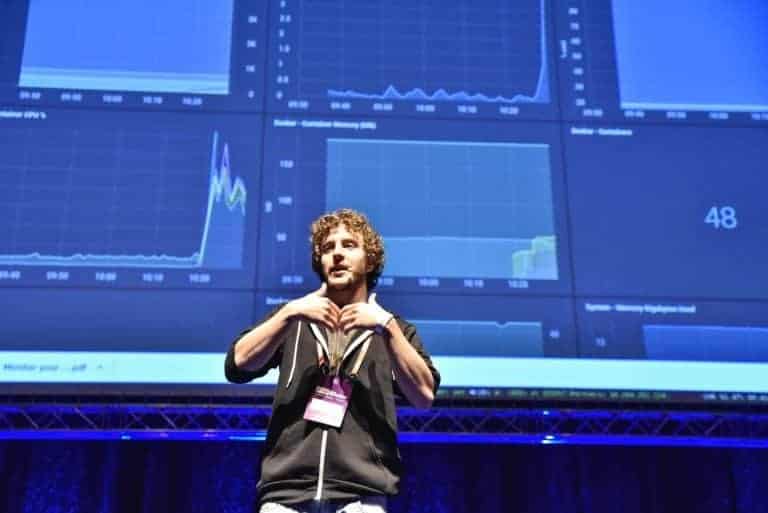 Gianluca Arbezzano, InfluxDB, sat down with Kaitlyn Barnard, Cloud Native Computing Foundation (CNCF), to talk about cloud native, trends in the industry, and being an Ambassador. Below is their interview. You can also view the video.
Kaitlyn: Hi Gianluca. You're one of our CNCF ambassadors. Can you start by telling us a little bit about yourself?
Gianluca: I'm Gianluca. I come from Turin, Italy and I work for InfluxData. It's a company that provides InfluxDB and all the TICK Stack. I like to travel, attend the conference, and share what I do or what I learn. So, that's why I am happy to be an Ambassador and engage with the CNCF community.
Kaitlyn: So what have you been up to recently?
Gianluca: I started working with Influx one year ago. I've had my first year with a US start-up, so I'm kind of engaged with the culture, US culture, that is a bit different from what we have. But it's fun, so I like that.
I'm working with the containerd community. We are trying to be the CI system for multi-architectural stuff, so containerd needs to write in different service kind of servers. We are working on that.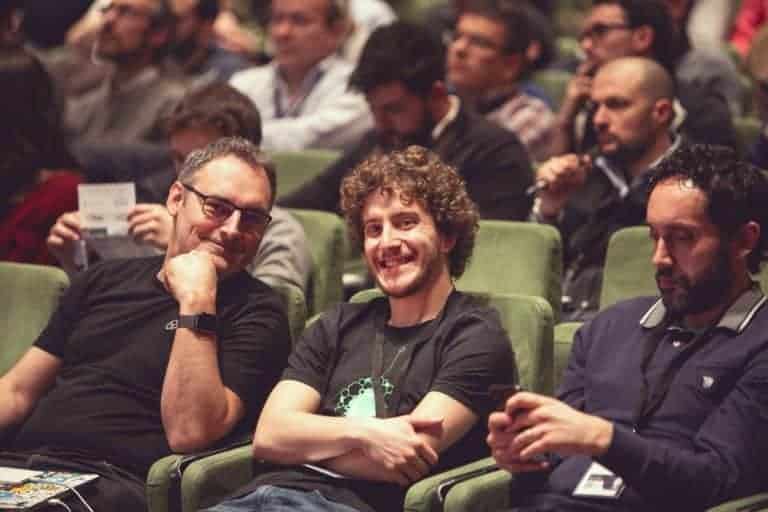 Kaitlyn: You are based out of Italy and you run a pretty large CNCF Meetup out of there. Can you tell us a little bit about that?
Gianluca: I've been working in cloud technology from a while now. And, in Turin, we have a good amount of companies that are working with AWS, Google, and other cloud providers. We have a big conference, in Turin, the CloudConf. So, I started the Meetup as a side car for that conference, because I saw that people were looking for content that was different from what the conference had.
Kubernetes, CoreDNS, OpenTracing – those were the topics people were looking for. And we have a small amount of companies that are using them, so it was always the challenge to get people to speak their language and share what they are doing.
We have 200 registered at the Meetup, and I try to organize them between Turin and Milan. In Milan we now have an official Meetup and because it's a bigger city, a lot of people show up there. The number of CNCF Meetups is growing, and one of the purposes I started it was to support them and try to engage more speakers, and share them between major cities.
Kaitlyn: How would you describe the term cloud native?
Gianluca: Five years ago, I started working to migrate companies to AWS and the other cloud providers. That is when the movement started.
I think what drives the term more than just the technical part is that the companies are developing faster and they need more flexibility. Cloud native brings that flexibility almost for free. So, they need to be resilient and able to fix themselves when something goes wrong. Be ready for failure and be able to recover – an easy way to recover.
Kaitlyn: Let's get into some fun personal questions. If someone has only 12 hours in Italy, what would you tell them to do?
Gianluca: You can eat 12 hours. 🙂 I would jump to Florence, and see a little bit of history in Florence, and move out a bit and see how the countryside is, and always look for something to eat, because that's how it works.
Kaitlyn: We both work from home. I'm a big fan of what I call work from home pets, or co-workers. I think you have some furry co-workers as well. Can you tell us about them?
Gianluca: Yeah, I have two co-workers that are my cats. I really like them because they help me with my code review. But every time they jump, they make a mess when I'm looking at the code and reviewing it. And they really like to just sit on the keyboard; there is plenty of space but the keyboard is the place to go usually. That's one reason I have an external keyboard, because they can sit on the other keyboard.
Kaitlyn: You have a decoy keyboard?
Gianluca: Yeah, I'm trying to joke them, sometimes works, sometimes doesn't.
Kaitlyn: Thank you again so much for taking the time to talk to us today.
Gianluca: Thank you for organizing this and to keep the community up, so it's really good.