CNCF offers diversity scholarships to developers and students to attend KubeCon + CloudNativeCon events. In this post, scholarship recipient, Yang Li, Software Engineer at TUTUCLOUD, shares his experience attending sessions and meeting the community. Anyone interested in applying for the CNCF diversity scholarship to attend KubeCon + CloudNativeCon North America 2018 in Seattle, WA December 11-13, can submit an application here. Applications are due October 5th.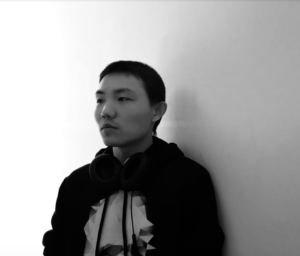 This guest post was written by Yang Li, Software Engineer
Thanks to the Diversity Scholarship sponsored by CNCF, I attended the KubeCon + CloudNativeCon Europe 2018 in Copenhagen May 2-4.
The conference
When I was in college, I wrote software with Python on Ubuntu, and read Cathedral and the Bazaar by Eric S. Raymond. These were my first memories of open source.
Later on, I worked with a variety of different open source projects, and I attended many tech conferences. But none of them were like KubeCon, which gave me the opportunity to take part in the open source community in real life.
Not only was I able to enjoy great speeches and sessions at the event, but I also met and communicated with many different open source developers. I made many new friends and amazing memories during the four days in Copenhagen.
In case anyone missed it, here are the videos, presentations, and photos of the whole conference.
Although I haven't been to many cities around the world, I can safely say that Copenhagen is one of my favorites.
The community
"Diversity is essential to happiness."
This quote by Bertrand Russell is one of my firm beliefs. Even as a male software engineer and a Han Chinese in China, I always try to speak for the minority groups which are still facing discrimination. But to be honest, I haven't found much meaning in the word diversity for myself.
However, soon after being at KubeCon, I understood that I'm one of the minorities in the world of open source. More importantly, with people from all over the world, I learned how inclusiveness made this community a better place. Both the talk by Dirk Hohndel and the Diversity Luncheon at KubeCon were very inspirational.
Final thoughts
I started working with Kubernetes back in early 2017, but I only made a few contributions in the past year. Not until recently did I become active in the community and joined multiple SIGs. Thanks to the conference, I have a much better understanding of the culture of the Kubernetes community. I think this is the open source culture at its best.
Distribution is better than centralization
Community over product or company
Automation over process
Inclusive is better than exclusive
Evolution is better than stagnation
It is the culture that makes this community an outstanding place which deserves our persevering.