Crowdfire helps creators create content anywhere on the Internet, and publish it everywhere else in the right format. Since its launch in 2010, it has grown to 16 million users.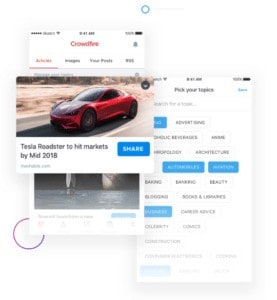 Read this case study to learn how Kubernetes helped start the India-based Crowdfire on its cloud native journey, which enabled them to keep up with this growth.
With users demanding new features and continuous improvements, the Crowdfire team struggled to keep up behind the scenes. In 2015, Crowdfire moved their monolith Java application to Amazon Web Services (AWS) and started breaking it down into microservices.
It was a good first step, but the team soon realized they needed to go further down the cloud native path, which lead them to Kubernetes. The container orchestration technology checked all the boxes and then some.
Deployment times went from 15 minutes to less than a minute, while cost savings soared.
With Crowdfire's commitment to Kubernetes, the company is looking to expand its cloud native stack even further. The team already uses Prometheus for monitoring and is evaluating Linkerd, Envoy Proxy, and others.
To learn more about how companies across the globe are staying ahead of demand with a cloud native approach, watch keynotes and sessions from KubeCon + CloudNativeCon EU, which was recently held May 2-4, 2018 in Copenhagen.