By Jason McGee, Fellow, IBM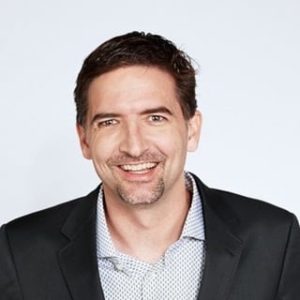 Jason McGee, IBM Fellow, is VP and CTO of the Container and Microservice Tribe. Jason leads the technical strategy and architecture across all of IBM Cloud, with specific focus on core foundational cloud services, including containers, microservices, continuous delivery and operational visibility services. The below blog was originally posted on KNect365.
Nearly all cloud native applications that are being built today use container to some degree-and they should. However, one thing that so many businesses don't understand is that nearly all applications that weren't necessarily built in the cloud could also benefit from a container approach.
These applications go by many names, but we'll call them traditional apps-and I'm here to tell you they deserve to be modernized. While many organizations are questioning whether they should use containers, the ones that are thriving are asking themselves how containers can supercharge their workloads.
Here's why: Business executives, IT executives and developers alike all see a different benefit when it comes to containerization. A recent IBM online survey of more than 200 respondents, with the job roles mentioned above, revealed the following thoughts on the benefits that containers present:
Business executives see the potential efficiencies in the DevOps pipeline (77%) as the single most valuable potential benefit in using containers
IT executives see improved software quality (61%) as the highest business value of containers
Developers focus most on innovation (66%) and see the potential to quickly respond to changes in the market (64%)
No matter where you are in the business, you're going to realize benefits-lots of them-from containers.
We recently worked with a large financial client that had a handful of WebSphere and Java EE apps. You can imagine the complexities and challenges that come from running so many applications in a shared application server. In short, if the client wanted to update one app, they must update them all. Conversely, if you needed to run a system update, the client had to coordinate with every team that had an application on the server. Consider there being more than a dozen teams running apps and you start to see how this is no way to work.
Enter containers.
The client could separate each application to run in its own containers. Operations loved it because it became infinitely easier to monitor and manage. Developers loved it because they could push their ideas into market faster and iterate constantly.
There's simply no other move for a development team to make that can have such a dramatic impact on the application lifecycle.
Still skeptical? We asked developers what they thought in our survey. Here's what they found to be the biggest benefits after turning to containers:
66 percent: Greater levels of innovation
64 percent: Faster response to changes in our market
61 percent: Improved employee productivity
Innovation, response to changes in the market and improved employee productivity. These are the hallmarks of a successful development team.
Jason McGee will be moderating a panel at KubeCon + CloudNativeCon Europe on microservices and containers. Make sure to catch the panel and other great topics May 2-4 in Copenhagen!