Coming back from a nice holiday break, we are discussing all we accomplished in 2017 and planning for the 2018 year. KubeCon was such a success and has grown immensely in the last two years. Here is a two-part (not enough room in one blog for all that occurred) look at the event.
KubeCon + CloudNativeCon North America 2017 gathered more than 4,100 end users, committed and new vendors, leading contributors and developers from around the world for three days in Austin, TX to exchange knowledge, best practices, and experiences. With 289 sessions, keynotes, lightning talks, workshops, panels, breakouts, salons, SIG meetings and BoFs, the conference brought the cloud native community and projects together.
Once again the flagship Kubernetes event sold out, although we increased the number of tickets available by 4 times that of last year. This really points to the velocity of the project and the growth of the community and interest in technologies surrounding cloud native. Walking around the conference looking at the sea of jeans, Converse, laptops covered in stickers and multiple people with fun colored hair, you see many individual developer personalities expressed. Although the number of attendees and sponsors on the showroom floor increased, this is still very much a developer's conference!
So excited to be in Austin for #KubeCon. I just feel like I'm with my people, with a similar mindset. I love what I do, and the great people I get to work with in the community! – Brandon Jozsa (@v1k0d3n) December 5, 2017
I knew I was at #kubecon for real when I heard one guy mention @kublr to another in the airport bathroom after I landed.

— Joe Thompson (@caffeinepresent) December 15, 2017
Conference co-chairs, Microsoft's Michelle Noorali and Google's Kelsey Hightower, were key to keeping this a true developers conference. They curated an impressive list of speakers that covered emerging trends in microservices architectures and orchestration, container operations, distributed logging for containers, serverless, security, and advanced DevOps. Austin's lineup featured talks from top technologists working on Kubernetes, Prometheus, OpenTracing, Fluentd, Linkerd, gRPC, CoreDNS, containerd, rkt, CNI, Envoy, Jaeger, and other Cloud Native technologies.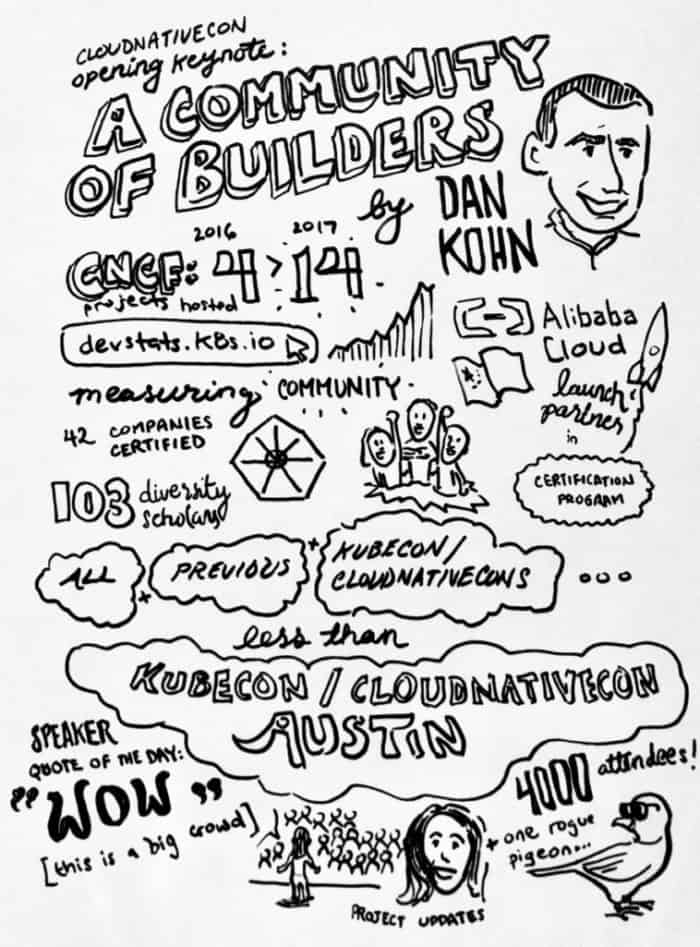 Keynote and session highlights
Many have anxiously asked on Slack and Twitter when the presentations and videos would be available. Here is how to find all the great content from the show:
Slides for the conference's keynotes and session presentations are available from the schedule: session details include links for the presentation and the video on YouTube
Watch keynotes and all other sessions in this Youtube playlist
Find photos on Flickr!
Follow along with the conversation on Twitter too with hashtags #KubeCon and #CloudNativeCon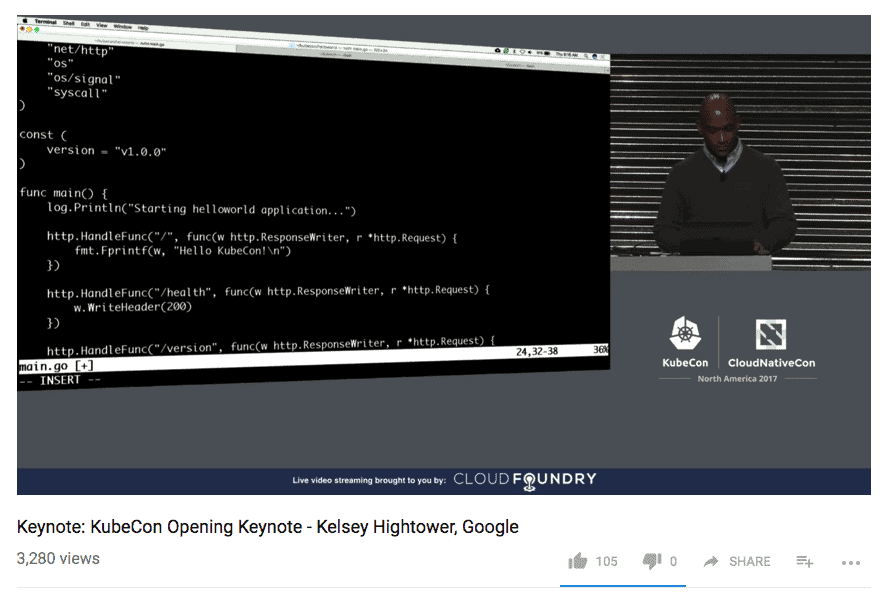 Attendees also had the opportunity to attend key sessions that provide clarity on the rapidly-evolving, sometimes complex, cloud native landscape. This included success stories from companies HBO, Pinterest, and Netflix that have implemented cloud native technologies in production.
"Micheal Benedict, product manager for cloud and data infrastructure at Pinterest, walked a packed session at KubeCon + CloudNativeCon Wednesday through Pinterest's decision to shift its infrastructure from virtual machines to containers." – Tom Krazit, Geekwire
"At the Kubecon CloudNativeCon North America 2017 event, HBO engineers explained the challenges and the process they went through to decide and use Kubernetes, to help stream Game of Thrones season seven."
"We were under-utilizing 50 percent of our CPUs and yet we found that we were running out of all of our other resources," Chekrygin said. "So to keep up with usage, we had dedicated alerts that were sent anytime we crossed 80 percent utilization on ELB and other resources."
"For us, we found that many problems with our services were not caused by Kubernetes. They were there all along and Kubernetes just made them more visible," Chekrygin said. "We looked at alternatives, but the biggest reason we chose Kubernetes was the vibrant and active community." – Sean Michael Kerner, eWeek
Project Milestones Beyond the great sessions, KubeCon + CloudNativeCon North America 2017 was an exciting time for several CNCF projects, with many reaching 1.0 milestones for their technologies. Projects that reached this milestone include:
"containerd, an industry-standard runtime for building container solutions, has just reached its 1.0 milestone — that's one year after Docker open-sourced it to make sure it receives the attention it deserves. Some of the performance improvements include the creation of a stress testing system, improvements in garbage collection and shim memory usage." –Gabriela Motroc, Jaxenter
Certified Kubernetes
In his opening keynote, CNCF executive director Dan Kohn reported that the Certified Kubernetes program now has 44 certified platforms and distributions. It is nearly unprecedented to get every cloud company, enterprise software provider and startup in the industry to support a conformance program. It is an extraordinary accomplishment that there are no forks in our industry, which speaks to the commitment that companies of all sizes have made to be good partners in the community.
CNCF News
According to the latest CNCF survey "Cloud Native Technologies are Scaling Production Applications, more than 93% of respondents recommend CNCF technologies. CNCF had a lot to celebrate too! Not to mention 35 new members joined the Foundation in Q4; including:
Alibaba Cloud upgrades CNCF membership to Platinum
Baidu joins CNCF as Gold Member
JFrog joins CNCF as Gold Member
Salesforce joins CNCF as Gold Member
31 new Silver & End-User Members join CNCF
Attend in 2018
KubeCon will have three stops around the globe in 2018. Register now & submit a proposal to speak at KubeCon + CloudNativeCon Europe 2018, scheduled for May 2 – 4, 2018 at the Bella Center in Copenhagen, Denmark.
To learn more about CNCF, please sign up to follow our website.
On behalf of the entire CNCF team, thank you again for making KubeCon Austin our most successful event yet. Look for Part 2 of our recap that will highlight the community coming together for many fun activities and a little snow!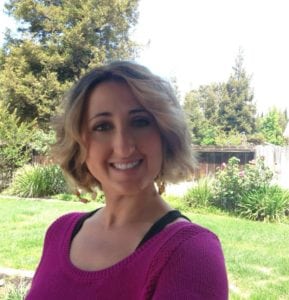 Natasha Woods is a Senior PR Manager at The Linux Foundation. She helps run communications for CNCF and ODPi. Natasha was the communications coordinator lead for the Kubernetes 1.9 release and will reprise this role for the 1.10 release.