By: Chris Aniszczyk, COO at the Cloud Native Computing Foundation (CNCF)
Last week at Open Source Summit North America, I took the keynote stage to announce that the CNCF TOC voted in our 11th and 12th projects; Envoy and Jaeger. Supporting a dozen projects in 2 years from the Foundation's start is a major milestone and a key indicator of the tremendous impact cloud native community is having on the technology industry.
With great success comes great responsibility, which is why we have hired a full-time Developer Advocate dedicated to the development, advocacy and community cultivation for CNCF projects.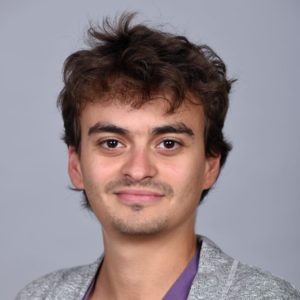 Many of you may know Ihor Dvoretskyi, Kubernetes SIG-PM, and SIG-OpenStack co-lead. He has been involved into Kubernetes release process as a features lead for Kubernetes releases 1.6, 1.7, and 1.8. Also, he has been working on expanding the Cloud Native community ecosystem in EMEA region as CNCF Ambassador. Ihor has a strong technical background, together with solid communication and community-building skills to support CNCF's projects.
In his new role, Ihor will still focus on Kubernetes-related efforts, but will also act as a developer advocate for all of CNCF's projects. He will also be helping us cultivate and grow our CNCF ambassador community.
You can connect with Ihor on Twitter at @idvoretskyi and on GitHub at https://github.com/idvoretskyi.
Check out his articles for Superuser.com, Kubernetes 1.7 announcement blog post he co-authored, and his recent appearance at The New Stack podcast, highlighting the Kubernetes project management aspects, and if you are attending Open Source Summit Europe, come to his presentation on Kubernetes 1.8.
We're excited to welcome Ihor to the CNCF!