The sold out CloudNativeCon/KubeCon NA 2016 has come to an end. More than 1,000 end users, leading contributors and developers from around the world came together for two days in Seattle to exchange knowledge, best practices, and experiences using Fluentd, Kubernetes, Prometheus, OpenTracing and other cloud native technologies. With 108 sessions, keynotes, lightning talks, breakouts, and BoFs and 38 sponsors, CloudNativeCon/KubeCon NA 2016 was a fabulous success. You can enjoy the entire conference in this Youtube playlist! Follow along with the conversation on Twitter too using hashtag #CloudNativeCon and # KubeCon.
Here are some first impressions:
#Kubecon is overwhelming to me. I am awe-struck and humbled.

— Tim Hockin (thockin.yaml) (@thockin) November 8, 2016
#Kubecon proves this community has some of the brightest minds in the infrastructure software space. Proud to be a part of it.

— Gabe Monroy (@gabe_monroy) November 10, 2016
Read All About It
Several important announcements were made the week of CloudNativeCon/KubeCon NA 2016; including: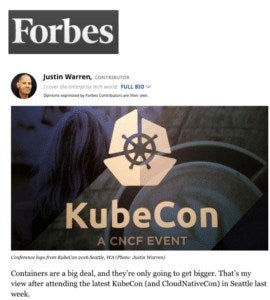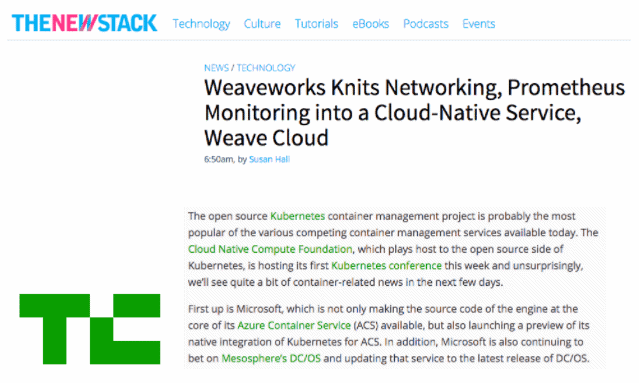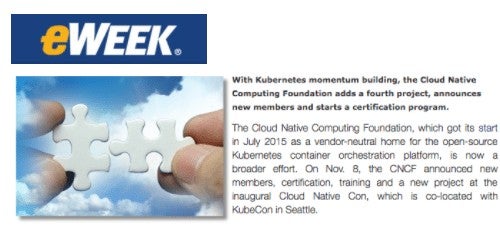 Keynote Highlights
Speakers from a variety of large and small companies talked about how they were using Kubernetes, Prometheus, OpenTracing, building solutions around them and cloud native concerns like security and networking. Key sessions from end users, developers and contributors included:
On the Floor
Bringing the community together to help build professional and personal connections was a main theme of the conference. Attendees got the chance to speak with CNCF members and show sponsors at booths in the exhibit hall while chowing down on mac'n cheese, cupcakes, and popcorn, hanging with a spaceman, and winning flying drones.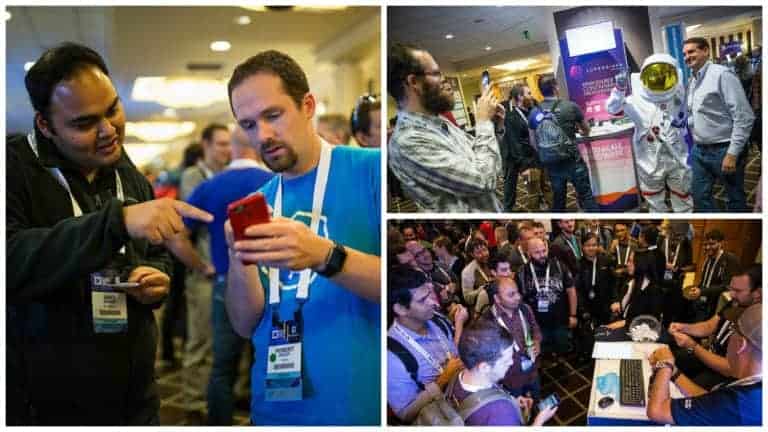 Party Hardy
Parties hosted at the Seattle Art Museum, Loulay Kitchen & Bar and Hard Rock Cafe provided even more opportunities to make connections with one another, mingle and create an even stronger community bond!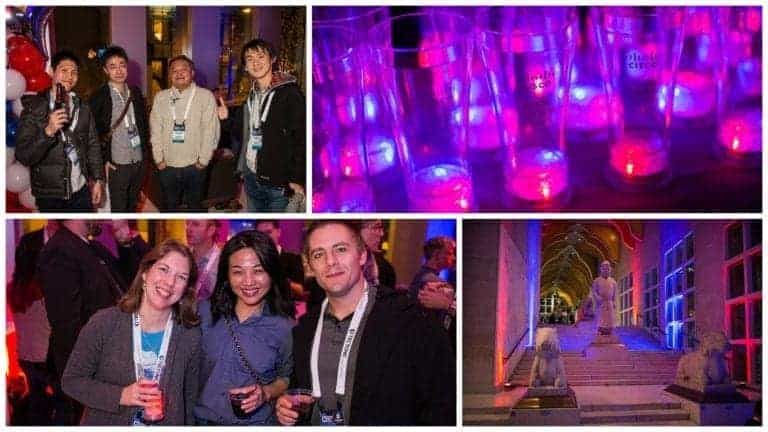 Other Highlights
The diversity luncheon held at Loulay Kitchen & Bar featured discussions with Red Hat's Diane Mueller, Intel's Michelle Xu and 75 other attendees around diversity and inclusion.
Thanks!
CloudNativeCon/KubeCon NA 2016 would not have been possible without the help of its sponsors, speakers, attendees, and organizers. Thanks so much to all of you! Enormous gratitude to the Events team for their tireless commitment to planning and executing the Conference! Our Diamond and Platinum sponsors deserve a special mention as they made all the food, drinks, video recordings, and swag possible:
Diamond Sponsors

Platinum Sponsors

On to 2017
In 2017, CloudNativeCon/KubeCon is coming to Berlin, Germany and Austin, Texas! Both shows will bring together leading contributors to showcase a full range of technologies that support the cloud native ecosystem and help bring cloud native project communities together. Early registration, sponsorship and CFP information is now open for both Berlin and Austin. Note, Berlin's early bird registration discount ends December 6th and CFP submissions are due December 16th.
To further cloud native education, CNCF will also host a Cloud Native/Kubernetes 101 Roadshow: Pacific Northwest January 24-26, 2016. Visiting Vancouver, Seattle, & Portland to reach new end users, developers, and other potential community members and share with them the story of how cloud native technologies-orchestrating containers as part of a microservices architecture- is the best way to deploy modern applications. Visit https://www.cncf.io/events to attend!