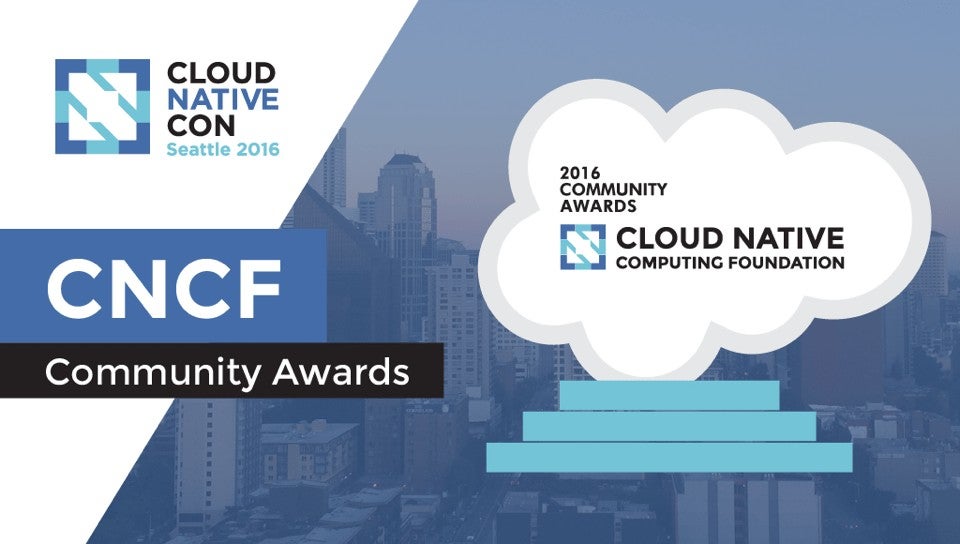 Nominations open today for the CNCF Community Awards to honor those who have made the greatest impact over the last year in the cloud native space. Within the fast-growing Kubernetes and Prometheus communities, there's an incredible amount of talent, hard work and commitment worthy of recognition. Rising open source communities require champions to lead the charge.
So, if you know a great advocate or project contributor in the cloud native space, click here to nominate the next CNCF Top Ambassador or CNCF Top Committer today!
The CNCF Community Awards will reward the community members, developers and advocates working hardest to advance born-in-the-cloud technologies through these two awards:
CNCF Top Ambassador: A champion for the cloud native space, this individual helps spread awareness of the CNCF (and its incubated projects). The CNCF Ambassador leverages multiple platforms, both online as well as speaking engagements, driving interest and excitement around the project.

CNCF Top Committer: This will recognize excellence in technical contributions to CNCF and its incubated projects. The CNCF Top Committer has made key commits to the project and, more importantly, contributes commits that benefit the project neutrally, as a whole (versus commits that primarily benefit the committer's employer/sponsor).