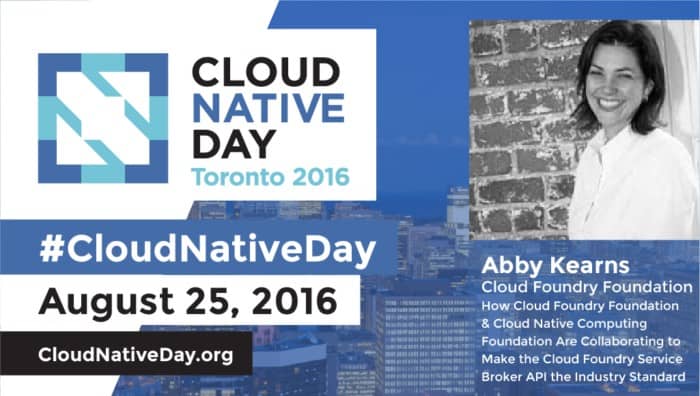 Services are integral to the success of a platform, and, for Cloud Foundry, the ability to connect to and manage services is a crucial piece of its platform.
During CloudNativeDay on August 25th in Toronto, Abby Kearns, VP of industry strategy for Cloud Foundry Foundation (CFF), will discuss why CFF created a cross-foundation Working Group with CNCF. The group is working to determine how the Cloud Foundry Service Broker API can be opened up and leveraged as an industry-standard specification for connecting services to platforms.
In her presentation, "How Cloud Foundry Foundation & Cloud Native Computing Foundation Are Collaborating to Make the Cloud Foundry Service Broker API the Industry Standard" Kearns will share the vision of the Cloud Foundry Service Broker API, its importance to the industry, and the latest progress on the proof of concept underway to allow services to connect to multiple platforms with a single API.
Don't miss out on this and other perspectives that you'll only find at CloudNativeDay.