Container execution solutions to benefit from Foundation fostering community building and interoperability in cloud-native computing technology BERLIN – CloudNativeCon + KubeCon Europe – March 29, 2017 –
T​he Cloud Native Computing Foundation, which is sustaining and integrating open source technologies to orchestrate containers as part of a microservices architecture, today announced that rkt, a project proposed by CoreOs, has been accepted by the Technical Oversight Committee (TOC) as an incubating project. As an application container engine developed for modern production cloud-native environments, rkt (pronounced "rocket") is used to run applications packaged as container images on servers in production systems.
"It is important for CNCF to be a good home for container/orchestrator-friendly data-processing platforms and adding rkt to our project portfolio is another big milestone for the CNCF," said Dan Kohn, Executive Director of the Cloud Native Computing Foundation. "Kubernetes and other container orchestrators benefit from reliable, community-driven container runtimes, like rkt. Having a container runtime engine such as rkt, along with container cluster managing system Kubernetes under a single foundation umbrella will bring huge benefits for providing solid end-user solutions to the industry."
A pillar of cloud native computing is packaging applications as container images and distributing those images to servers. On the server, a container engine then downloads the image, verifies the image integrity, and executes the container process. Ideally, the container engine does this in the simplest possible manner while meeting the expectations of the production cloud native user. The rkt tool is laser-focused on solving these problems and is integrated with various orchestration systems including Kubernetes, Mesos, Nomad, and many organizations' bespoke systems.
"Container execution is a core part of cloud native and it has been the mission of the rkt team and project to create a simple, composable, and production-ready container engine for the ecosystem," said Jonathan Boulle, rkt project co-founder, CNCF TOC representative, and head of containers and Berlin site lead at CoreOS. "With CNCF becoming the neutral, respected home for rkt, the project will benefit from community building and engagement, and fostering interoperability with Kubernetes, OCI, containerd and other future projects."
Since its introduction by CoreOS in December 2014, the rkt project has greatly matured with 178 contributors, 6,833 GitHub stars and 5,182 commits and is widely used in the industry, by companies like Xoom and BlaBlaCar. Packages of rkt are available for many popular Linux distributions including Arch, CentOS, CoreOS Container Linux, Debian, Fedora, Gentoo, NixOS, openSUSE, Ubuntu, and Void. rkt also plays a central role in how CoreOS Container Linux runs Kubernetes.
Pod-Native Container Engine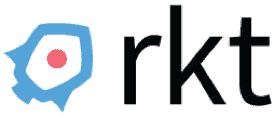 The rkt project has contributed indirectly to the creation of several important new APIs, specifications, and discussions in the container ecosystem. appc, the specification rkt is based off, was donated to the Open Container Initiative (OCI) at its founding in order to create the OCI image specification. Container Network Interface (CNI), the container network plugin system used by Mesos, Kubernetes, rkt, and others, comes directly from the initial rkt plugin system and has become a multi-organization and industry-wide effort. The rkt project was also a catalyst for the Kubernetes Container Runtime Interface (CRI) and is available for use via the CRI.
Notable Milestones:
178 contributors
5,182 commits
59 releases with 2 branches and 667 forks
6,833 GitHub stars
Additional rkt Resources:
Additional Resources
About Cloud Native Computing Foundation
Cloud native computing uses an open source software stack to deploy applications as microservices, packaging each part into its own container, and dynamically orchestrating those containers to optimize resource utilization. The Cloud Native Computing Foundation (CNCF) hosts critical components of those software stacks including Kubernetes, Fluentd, Linkerd, Prometheus, OpenTracing, gRPC, CoreDNS, containerd, and rkt; brings together the industry's top developers, end users, and vendors; and serves as a neutral home for collaboration. CNCF is part of The Linux Foundation, a nonprofit organization. For more information about CNCF, please visit: https://www.cncf.io/.
###
The Linux Foundation has registered trademarks and uses trademarks. For a list of trademarks of The Linux Foundation, please see our trademark usage page: https://www.linuxfoundation.org/trademark-usage. Linux is a registered trademark of Linus Torvalds.
Media Contact
Natasha Woods
The Linux Foundation
(415) 312-5289
PR@CNCF.io