Foundation furthers new computing paradigm with microservices-oriented monitoring system
SAN FRANCISCO — May 9, 2016 – The Cloud Native Computing Foundation, a Linux Foundation organization dedicated to advancing the development of cloud native technologies, today announced that Prometheus has been accepted by the Technical Oversight Committee (TOC) as an incubated project. An open source monitoring system and alerting toolkit, Prometheus helps companies with metrics and monitoring as they shift toward a cloud native computing world.
More and more companies are moving to cloud computing and cloud native environments, but that process can be complex and distributed. By bringing together technologies like Kubernetes, which CNCF also hosts, and Prometheus, the organization is trying to alleviate scalability and efficiency challenges to allow all companies to run their infrastructure in a consistent cloud-native way.
"The Cloud Native Computing Foundation is excited to host Prometheus as our second open source software project. A modern monitoring and analysis toolkit like Prometheus is a key part of the new cloud native paradigm," said Alexis Richardson, TOC chair, Cloud Native Computing Foundation. "The TOC is looking forward to working with the project leads to help Prometheus build on its success, with infrastructure, guidance, and marketing support."
Prometheus was created to monitor microservices-oriented, containerized dynamic environments. It is an open source time series and metrics tool inspired by Google's internal monitoring tools (Borgmon). Prometheus features a diverse and growing contributor community. From starting at SoundCloud, it has been adopted by many companies such as Digital Ocean, Ericsson, CoreOS, Weaveworks, Red Hat, Google and more.
"Prometheus is community-driven with an active and growing group of developers from many companies contributing to the large project and Prometheus ecosystem. Being part of the CNCF gives users, especially new ones, a vote of confidence that Prometheus plays an an important role in modern infrastructure stacks," said Julius Volz, developer from the Prometheus project. "The Prometheus community is looking forward to putting the project on a more formal footing with the Cloud Native Computing Foundation to foster growth of its ecosystem."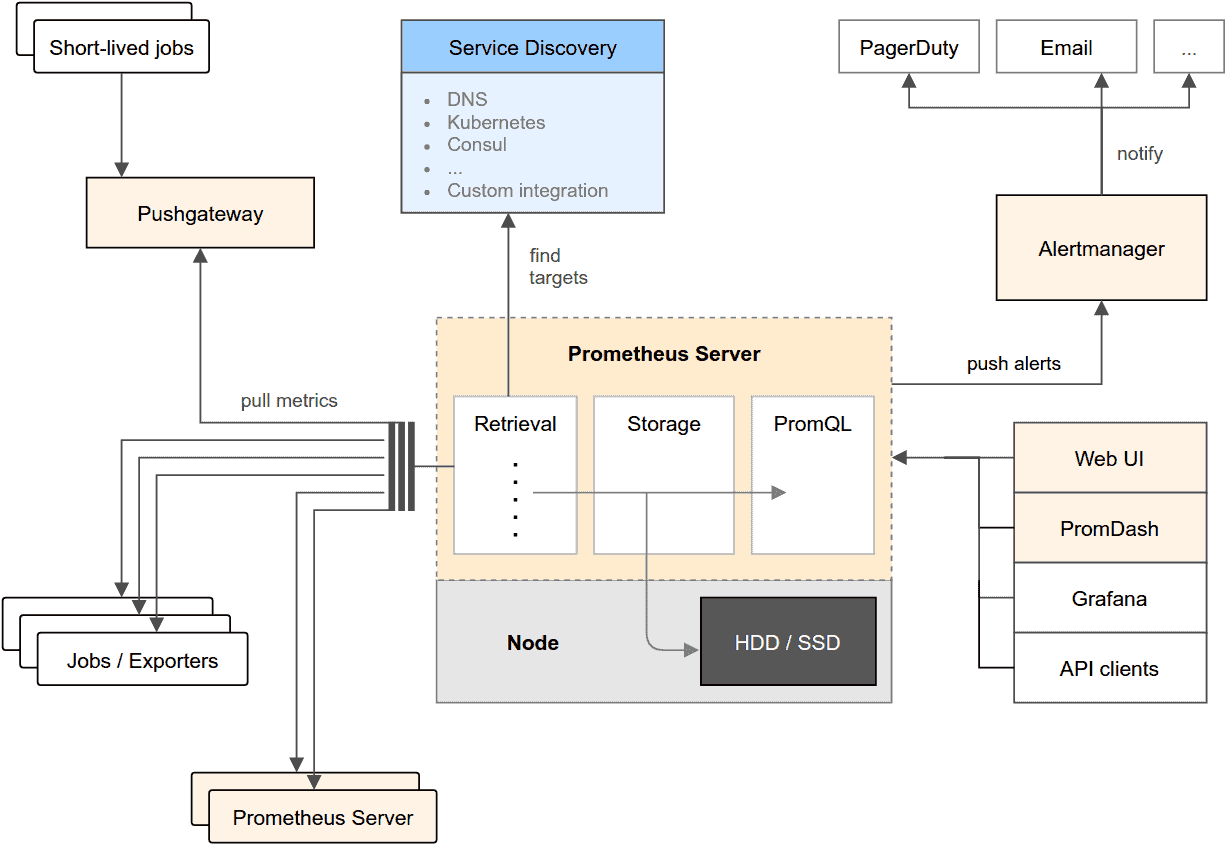 Prometheus integrates with CNCF's first hosted project, Kubernetes, to support service discovery and monitoring of dynamically scheduled services. Kubernetes also supports Prometheus natively.
"Adding Prometheus to our project portfolio is another big milestone for the Cloud Native Computing Foundation," said Chris Aniszczyk, interim executive director of Cloud Native Computing Foundation. "We are bringing together successful projects to create a blueprint for what an effective cloud native architecture should include to maximize interoperability. As a broad industry-backed foundation, CNCF is in a great position to create and drive the adoption of a new set of common cloud native technologies."
PrometheusDay, co-located with CloudNativeCon
Hosted by CNCF and co-located with CloudNativeCon, PrometheusDay will feature highly technical talks covering major Prometheus adopters, leading expert contributor insights, and a full range of technologies that support open source monitoring technology in the cloud native ecosystem. Registration for CloudNativeCon, Nov. 8-9 in Seattle, includes complimentary attendance at PrometheusDay. Developers, members and industry experts are invited to submit a speaking proposal for CloudNativeCon and PrometheusDay.
Additional Resources
About Cloud Native Computing Foundation
The Cloud Native Computing Foundation (CNCF) is a nonprofit organization committed to advancing the development of cloud native applications and services by creating a new set of common container technologies informed by technical merit and end user value, and inspired by Internet-scale computing. As a shared industry effort, CNCF members represent container and cloud technologies, online services, IT services and end user organizations focused on promoting and advancing the state of cloud native computing for the enterprise. For more information about CNCF, please visit: https://www.cncf.io/.
###
Media Contact
Natasha Woods
The Linux Foundation